Segment Transcript
I'm Laura Reynolds with CarPro. Toyota has announced an all-new turbocharged engine for the 2023 Toyota Highlander. The new high-efficiency turbo gas engine increases torque for better responsiveness. The 265-horsepower, 2.4-liter turbocharged four-cylinder, which uses balance shafts for a smoother performance, delivers 309 pounds-foot of torque.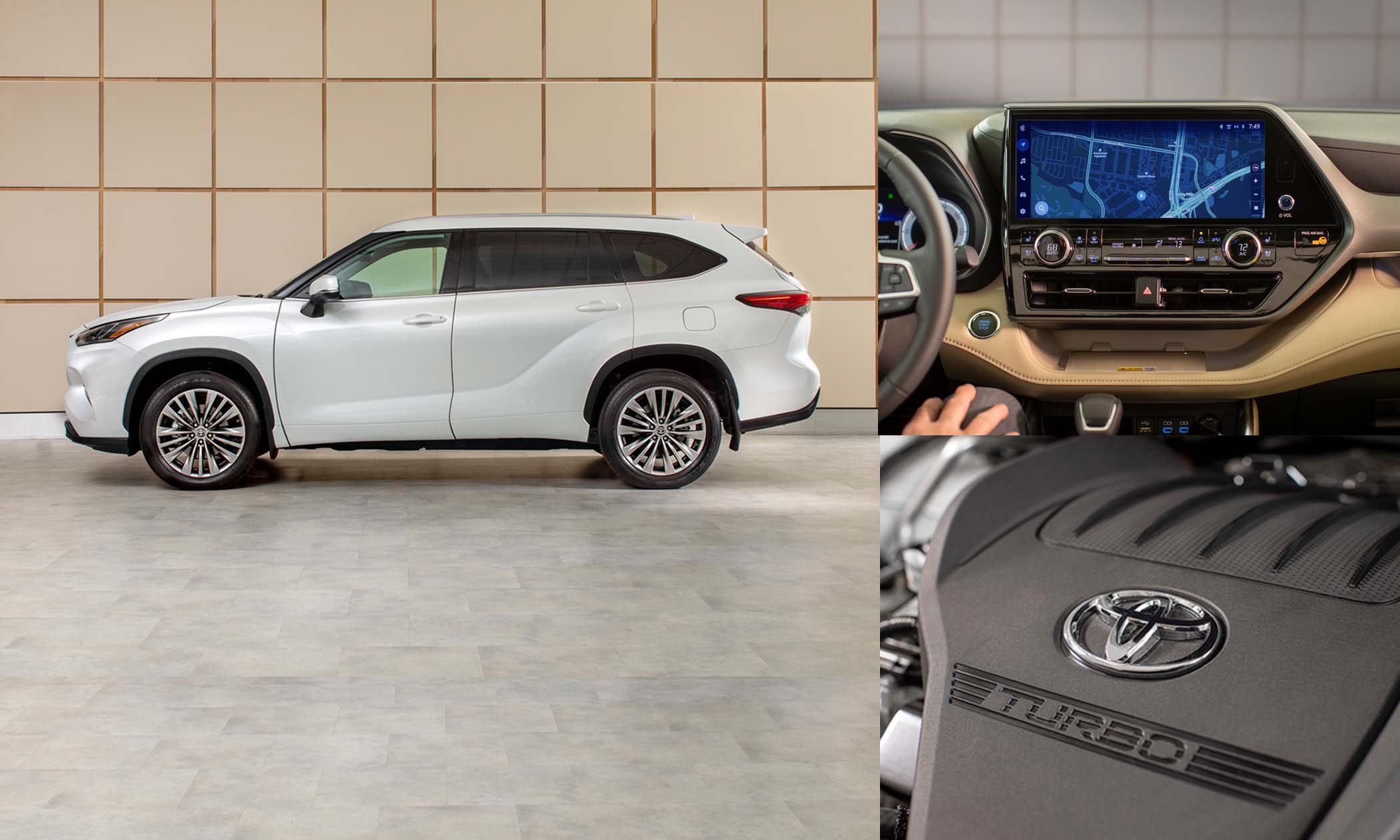 This is a significant 17% increase over the previous 3.5-liter V6 engine's 263 pounds foot torque. The new engine, standard across all gas grades, is also more environmentally friendly, with more than a 50% reduction in Nitrogen Oxides and Hydrocarbons as well as an improvement in CO2 emissions compared to the outgoing V6 engine. Other features include a new dual 12.3 inch screens for Limited and Platinum models and a hand free power liftgate available on additional grades. For more information on these and other vehicles, check out CarProUSA.com. With Today's Auto News, I'm Laura Reynolds.
Photo Credit: Toyota.