Segment Transcript
Ford Bronco Sport Will Use Parts Made Of 100% Recycled Ocean Plastic
I'm Laura Reynolds with CarProUSA. The Ford Bronco Sport will be the first vehicle to feature parts made of 100% recycled ocean plastic. Ford Technical Fellow, Sustainability Debbie Mielewski says fishermen are now being paid to bring in 'ghost' materials. Mielewski: "If your listeners don't know what "ghost gear" is and I didn't when we started this project a couple of years ago, those are the nets that float on the top of the ocean and they continue, it's called ghost gear because it's creating ghosts of marine life, it will trap a dolphin and then it goes and gets a marine turtle then goes and gets a marine bird, it takes hundreds of years for this thing to decompose in the ocean and it traps countless marine life and so the more we can focus on removing that fishing gear and having it valuable to the fishermen to put it on land and use it for something else, the better for everybody." Mielawski says a lot of the ghost materials are currently being collected from the waters around India and Asian countries.
Michelin and Bridgestone Team Up To Advance Sustainability
Michelin and Bridgestone have teamed up and introduced a plan on advancing sustainability in the tire industry. The focus is on increasing utilization of recovered carbon black in tires and increasing the environmental benefits of this more sustainable material. Bridgestone reveals that an estimated that one billion tires around the world reach the end of their useful service life every year and as of today, less than one percent of all carbon black material used globally in new tire production comes from recycled end-of-life tires due to a weak supply pipeline for the recovery and reuse of carbon black. Using recovered carbon black in new tire production reduces Co2 emissions by up to 85% compared to using brand new materials. Both companies have pledged that later in 2022 they will release an outline for the technical requirements, characteristics and proposed solutions to increase the utilization of recovered carbon black in new tires. Check out CarProUSA.com. With Today's Auto News, I'm Laura Reynolds.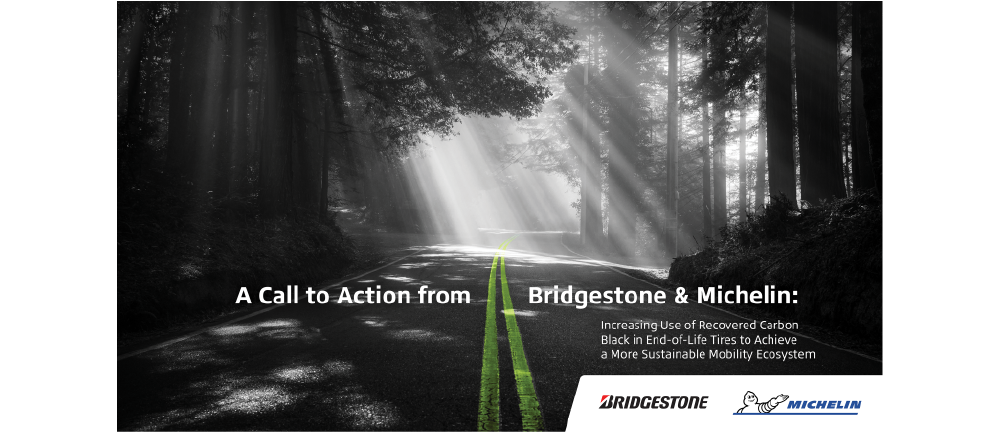 Photo Credits: Ford and Bridgestone/Michelin.