Segment Transcript
I'm Laura Reynolds with CarProUSA. The all-electric GMC Hummer EV Edition 1 Pickup supertruck has teamed up with Nautique Boats to create the all-electric Super Air Nautique towboat. The special edition Super Air Nautique was inspired by the HUMMER EV Pickup. It features badging and accents matching the Tech Bronze finishes in the HUMMER EV as well as its lunar and Sea of Tranquility-inspired graphics. You can order your very own Super Air Nautique boat which is model GS22E, but unfortunately, it won't look exactly like the HUMMER EV-inspired version…that one is not for sale. Yet even without these special-edition touches, the Super Air Nautique is unique. Similar to the HUMMER EV Edition 1 Pickup, the Nautique offers an array of technologies that allows you to customize your boating experience right from the captain's seat. Nautique is known for its waterskiing and wake boarding prepped boats. You can learn more at nautique.com. For more information on these and other vehicles, check out CarProUSA.com. With Today's Auto News, I'm Laura Reynolds.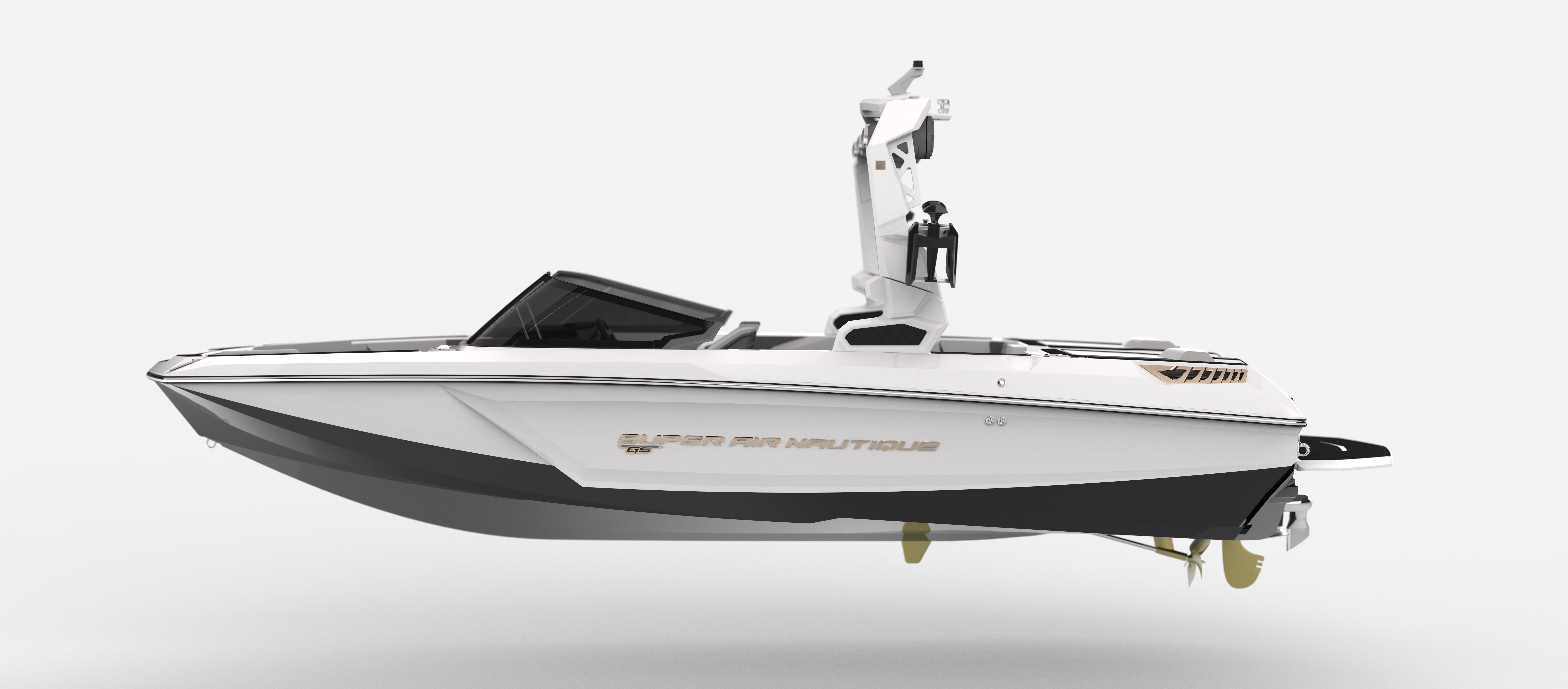 Nautique GS22E GMC HUMMER EV-inspired design concept electric boat.
Photo Credit: Nautique.