It's what Ford Bronco fans have been waiting for since reservations opened last summer. Ford Bronco production is now underway and the first shipments of the two- and first-ever four-door models are on their way to dealers. The new sixth-generation 2021 Bronco started rolling off the assembly line in Michigan last week for the first time in 25 years. (This is the larger Bronco opposed to the smaller Ford Bronco Sport SUV which is already on the road.)
Ford says more than 125,000 Broncos orders have been placed, with a total of more than 190,000 reservations in the U.S. and Canada to date. The automaker says also says its new Bronco Roadeo off-road adventure playgrounds, for Bronco owners or order-holders, are ready to roll. The first one in Texas opens soon.
"We know the fans have been waiting for the Bronco – and we're so excited to bring it back," said Suzy Deering, Ford chief marketing officer. "And this Bronco is better than ever. We're staying authentic to Bronco's goes-over-any-terrain heritage and have leveraged the brand's Built Wild innovative design, durability and advanced off-road capability to get the most out of every adventure in the wild."
The original Ford Bronco started rolling down the line in 1965 at then then-dubbed Michigan Truck Plant. Production lasted five generations before ending on June 12, 1996. In that 31-year span, Ford says it produced more than 1.1 million Broncos. The Michigan Truck plant now goes by the name Michigan Assembly Plant. It underwent a $750 million upgrade and added 2,700 new jobs to handle new Bronco production. Ford says the plant now employs approximately 4,900 people.
"We have the most skilled workforce in America working in a plant that's state-of-the-art," said John Savona, vice president, manufacturing and labor affairs. "It's an unbeatable combination designed to deliver our customers a high-quality, ready-for-anything, all-new Bronco."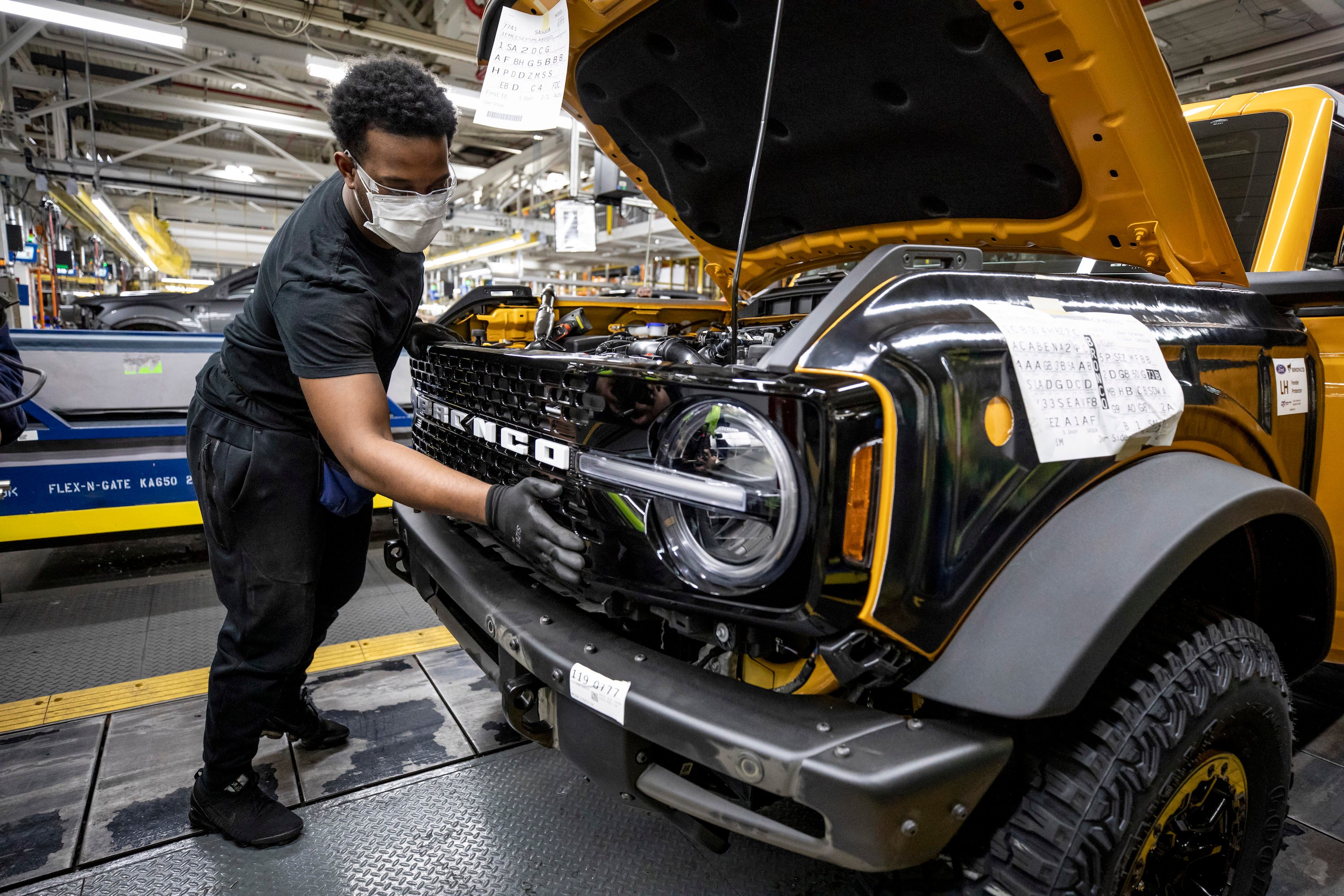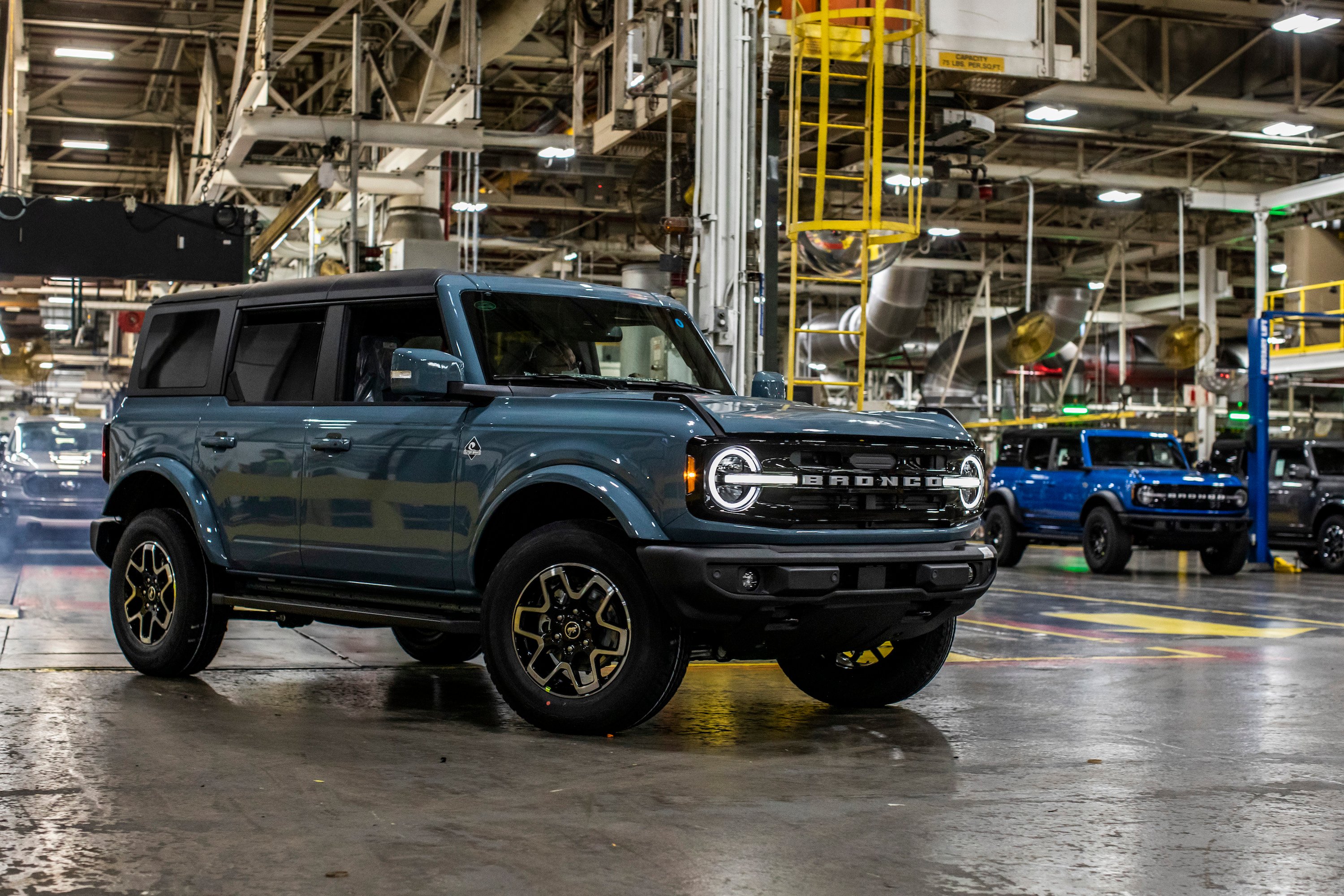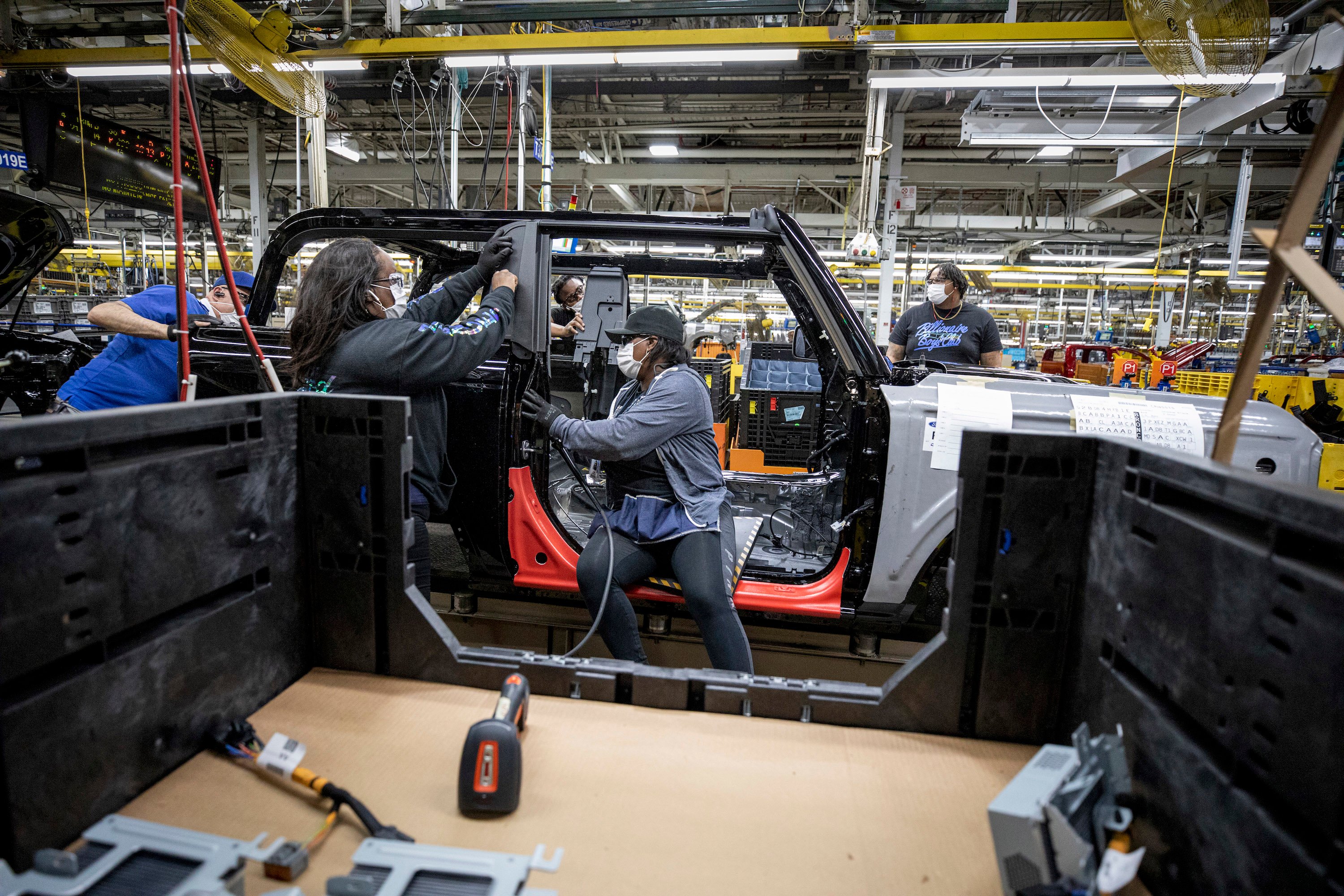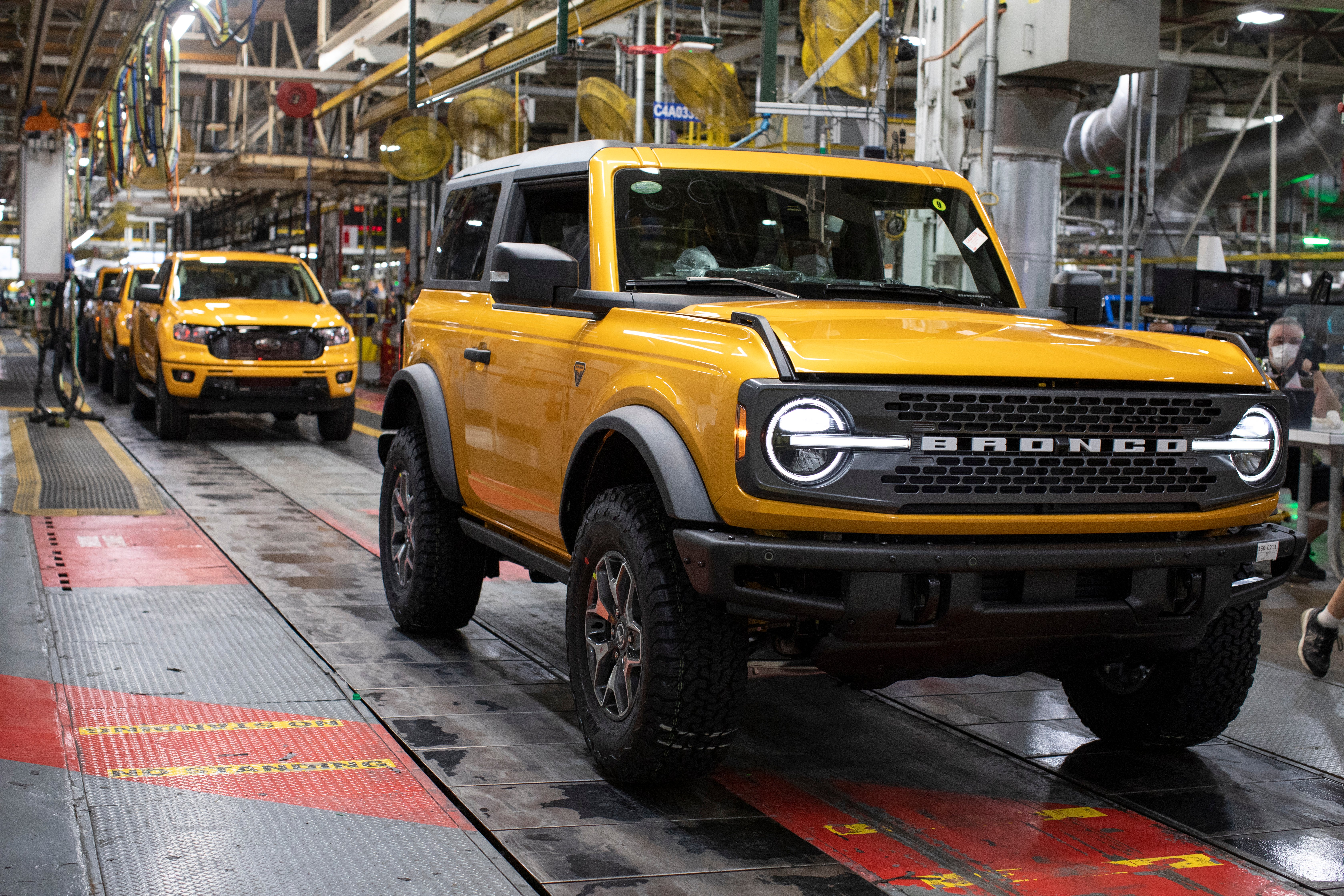 Ford Bronco Marketing Manager Esteban Plaza-Jennings recently told the CarProUSA's Laura Reynolds: "I think we've seen customers who have placed reservations and orders to date, they've flocked to the capable versions of the vehicle. So that 35-inch tire package, the Sasquatch package, has been very hot. The more capable off-road oriented, highly off road oriented trim series have been hot, Wildtrak and Badlands."
Customizing is also a big part of being a new Ford Bronco owner. That's where Ford's Modification Center comes in. The 1.7 million square foot facility — formally the Wayne Assembly Plant — is right next door to Michigan Assembly Plant. Modifications including roof racks, a front bumper safari bar and exterior graphic packages, just to name a few will be factory-installed there.
Ford says Bronco owners can also choose from an extensive lineup of more than 200 factory-backed accessories added at the dealership for maximum personalization.
Photo Credit: Ford