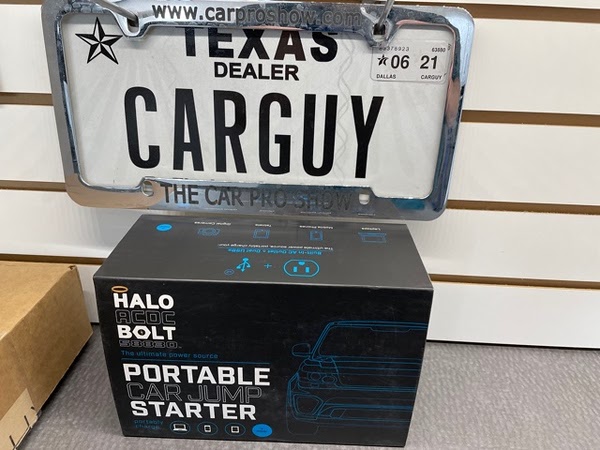 Photo courtesy of Jerry Reynolds.
Honestly, much of it is a blur. I think the power went out a week ago Monday morning February 15th, 2021 but honestly it could have been on Sunday, Valentines Day. The snow started falling days before, a rarity in Texas.
In Texas, we generally get ice, not snow, but this storm brought a combination of the two. I knew there was a chance the power would go off, we were warned by the news that there could be rolling outages. I thought "OK, I can live with that. A few hours on and a few hours off, no big deal."
As always, the first couple of days of snow took me back to my childhood, when snow in Dallas was not uncommon in the winter. However, as time has passed, it has become more of a novelty, and usually a welcome sight. Here, it typically lasts a day, maybe two, and it's really pretty.
This storm was different. It came in two waves, and we endured temperatures under freezing for more than 150 straight hours, and at times, we were in single digits, including zero-degrees, and often the windchill was well below zero.
From a week ago Monday morning through that Tuesday night, I had no power. Luckily, I have a couple of gas fireplaces in my house, one in my bedroom, that made it livable. Finally, on that Tuesday afternoon, power came back on. I am not sure I've ever been so thankful, but it was short lived. Power went off again Tuesday night and plunged me into total darkness. More snow was forecasted that night, and sure enough it came, with another round of ice and single digit temperatures.
It was not until that Thursday night at around 11 PM the lights came on again, roughly 48 straight hours of cold and no lights other than candles.
So, for this long, long period of darkness, the last thing I needed was to lose power on my cell phone and computer. It was my lifeline to the world, my listeners, my dealers, my staff, and my family. As we know, our devices are battery powered and don't last nearly as long as we want them to.
I remembered the Dodge Durango Hellcat I was reviewing had a 110-volt outlet in the back seat. Also, there are USB ports in the front compartment that would charge a cell phone. I braved my icy steps down my overly steep driveway and plugged in my phone and computer.
Fearing I would deplete the Durango battery, I started it, let it idle, and shut it off and on while things were charging, and continued this cycle. It worked like a charm. I will warn you, NEVER let a car run in an enclosed space like a garage, and prolonged idling on newer vehicles is not a good idea. However, in this situation, the Durango was a lifesaver.
What is amazing is the number of vehicles today with 110-volt outlets built in them. You could certainly have one and not know it because they are often in out-of-the-way places. You may need the ignition on, which will at some point time itself out, but still, it can be really helpful in times when there is no power. Check your owner's manual to be sure.
There were stories emerging toward the end of last week that the new 2021 F-150 was powering complete homes and also devices due to the new generators some of these trucks come equipped with. Ford dealers were loaning them to customers with no power so they could stay warm.
Clink on the Facebook Link below to see the CNBC Story:
Meanwhile, my Range Rover battery went down. As I was looking for my jumper cables, I ran across a device called the Halo Bolt in my chilly garage. It was a gift from five or so years ago and it had the capability to jump start the SUV. As I studied it, I discovered it also had the ability to power other things, like lamps, coffee pots, and yes, cell phones and computers. Currently the model I have is on Amazon for $79.99.
The amazing thing about the Halo was the longevity of the battery. It ran 8-10 hours non-stop before having to be recharged. It was a magical savior in my time of need. When it ran down, I would take it out to the Dodge Durango to replenish it.
If you do your homework and find out your vehicle doesn't have a 110-volt power outlet, don't despair. Just buy yourself a power inverter. I had one for many years until I wore it out and stupidly did not replace it. It was fantastic when on a long road trip to power my laptop. Plug the inverter into a cigarette light receptacle and you've got yourself two 110-volt power outlets. I am about to order the BESTEK 300Watt from Amazon for $45.99.
We are not used to weather like this in Texas, and as I write this, things are back to normal. The temperature is in the 50s and the snow has melted, but I will always be thankful for that 110-volt power outlet in the Dodge Durango Hellcat, and for finding that Halo Bolt in my garage.