While shopping on Black Friday can be a stressful, tiring, and downright frightening thing to do, consumers will find some great deals on one of the biggest purchases they'll ever make: a new car.
This weekend, we have significant sale days back-to-back…Black Friday followed by the last weekend of the month, and Cyber Monday falling on the next to the last day of November.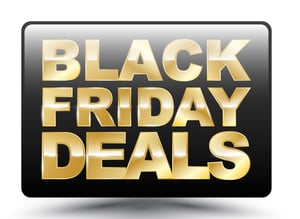 I recall from my days in the retail auto industry, we geared up for Black Friday and the weekend after, also. In the car business, when a lot of people are off work, you tend to be really busy. We also saw that while one spouse was at the mall, the other might be shopping for a car.

The incentives for November are ending on Tuesday November 30th. They, of course, have not been as large in the last six months due to the chip shortage, but they are still out there and some are actually quite good.
Dealerships typically offer discounts on Black Friday, even if it is on a vehicle that is coming in. It's an atypical day to purchase a car since consumers think of retail shopping, but buying a new vehicle on Black Friday can often lead to nice savings.
Be aware, too, that if you have a specific vehicle you are looking for, communicate with a CarPro at one of our Certified dealerships at my website. The exact vehicle you are looking for could be on a convoy truck headed there right now.
---
Photo Credit: MR Gao/Shutterstock.com