We know the new Ford Bronco (the large one) is sold out for the first year, and some say the first two to three years. The good news is if you want one, you can get one right now on eBay for just $175,000 or best offer!
According to the listing, the Bronco was scheduled to be produced the week of July 19th and is "already in production", and the item is located in Las Vegas. The seller says the buyer can pick up the Bronco directly from the Ford dealership where it is delivered (if purchased before it arrives).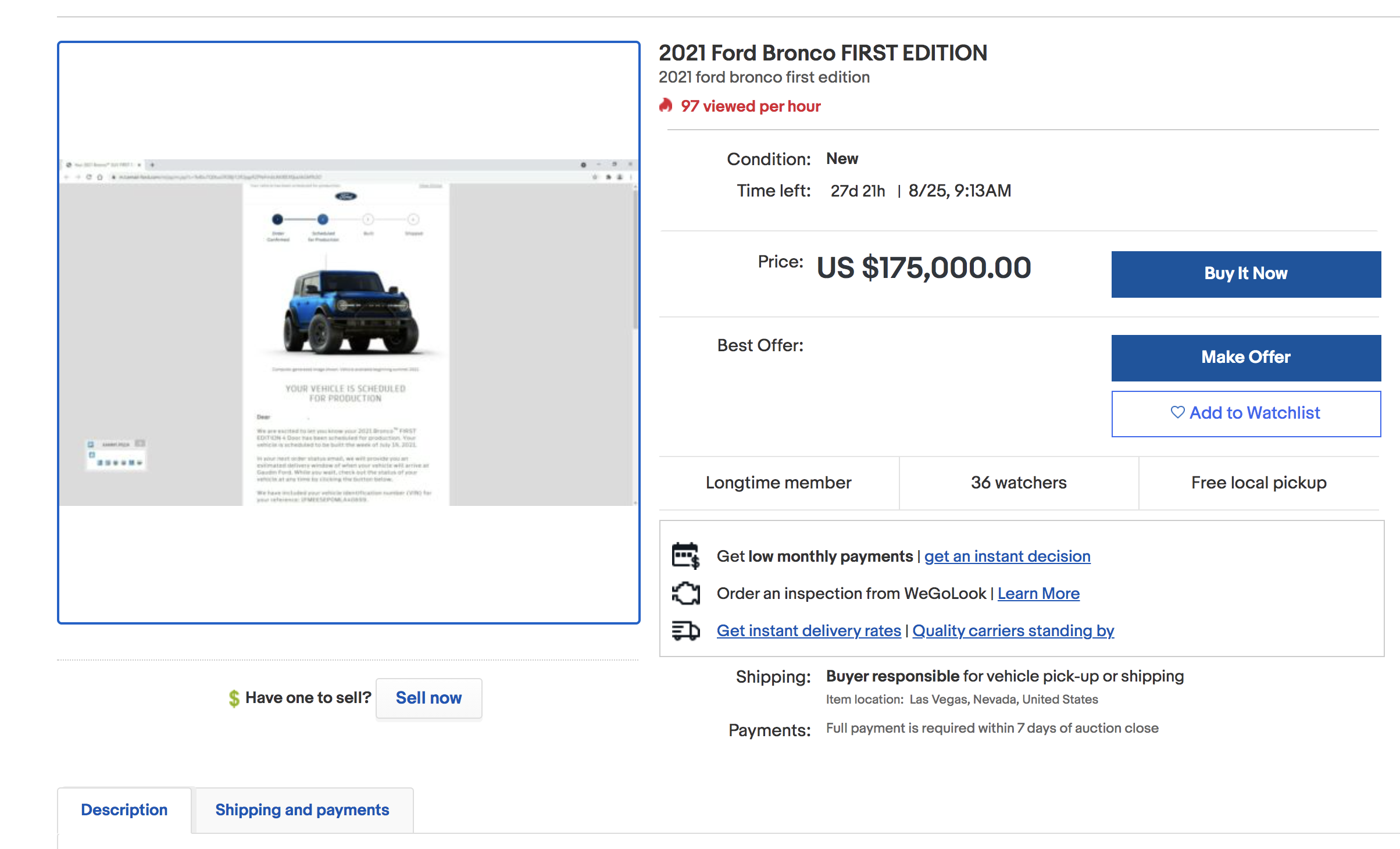 Another recent listing posted a First Edition for $150,000. A customer on Long Island, NY who purchased one of the first First Edition Broncos decided he wanted to try to flip his with 500 miles on it. (The listing has since ended saying the item is no longer available.) Based on others I have seen, the MSRP is right around $60,000. You can also find pre-owned First Edition edition models for sale on eBay.
There are other new Bronco models listed as well. The least expensive currently is a four-door Badlands Area 51 with 12 miles and a manual gearbox, with a current bid of $52,100, (reserve not met.) MSRP on the Badlands starts from $44,590. Another listing for a two-door Bronco Badlands edition equipped with an automatic transmission has a current bid of $58,000. The listing states it's scheduled to be built the first week of August.
The 7,000 First Edition models sold out in a matter of hours, and no more will be produced. There are six other trims to choose from.
If you want one and just can't wait, you have choices. Just not good ones.
---