When I started the Car Pro Show show 20 years ago, I told the audience I would only recommend vehicles that had great long-term reliability, good value for the dollar, and good resale value. I have stuck to those tenets all these years. Before going on the air the first time, I listened to a number of other automotive shows, and was amazed that not one of them ever mentioned resale value. I have had people tell me they were not worried about resale value because they leased their cars. They, too, should pay attention to what they lease to have the best chance of equity at the end of a lease.
Cars are depreciating assets, but what isn't? Hopefully your home goes up in value, but not always. Go out and buy a boat, a recreational vehicle, or a TV and see if the value goes up. This begs the question, what can you do to understand and help maximize your car's value?
Here are some factors to consider:
1. Timing
The car market may be volatile right now when it comes to used vehicle pricing, but one thing is certain. The calendar doesn't change. I've been telling people for years to be aware that every mid-August, mid-month, late model cars start to drop in value as every car turns a year older all at the same time. If your vehicle is five years old or newer, auction prices and book values start to drop and generally do not stabilize until mid-September. If you know you are going to trade-in your late model vehicle in the near future, do it before prices start to drop.
2. Fuel Prices
If you have a hybrid or all-electric vehicle, paying attention to fuel prices is key in maximizing value. This is especially true now, when fuel prices are high and climbing. When prices go up at the pump, market demand for fuel-saving vehicles increases, thus increasing your vehicle's potential re-sale value. Of course, if you're planning to replace it with a used electrified vehicle you can expect it to cost more, too.
3. Brand
Brand matters. Especially if you don't plan to keep your car awhile. Make sure you research which brands retain higher resale values. It's based on a number of factors including reliability, dependability and other market trends. Lincoln for example doesn't currently retain as high of resale value as a Lexus.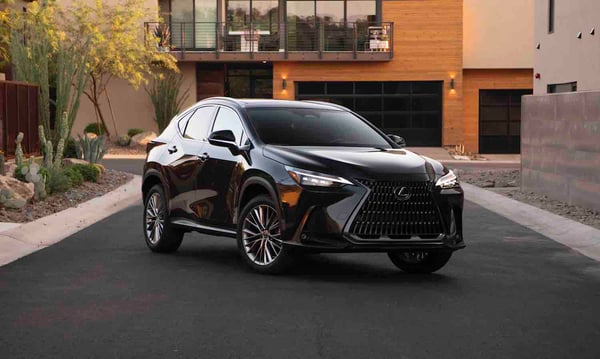 The All-New 2022 Lexus NX. Credit: Lexus.
Two studies to consider are ones from J.D. Power ALG and Kelley Blue Book. ALG's 2022 Residual Value Awards cite Honda and Lexus as the top brands when it comes to resale value at the end of a three-year lease. KBB's 2022 Best Resale Value awards look at the five years of ownership. Its brand winners this year are Toyota and Lexus. You can also look at a list of category winners here.
4. Odometer
One of the biggest drivers of resale value is the odometer. There can be thousands of dollars difference in the value of identical cars-one being low mileage, the other being high mileage. While there is often nothing you can do about the mileage you drive, especially to and from work, sometimes you can car pool with someone or take public transportation. At other times, if you have two vehicles in your family, spreading the mileage between two vehicles equally can help.
5. Maintenance Records
Keep good maintenance records, or a log. A car will bring more when you go to get rid of it if you can prove you've been diligent with your maintenance. If you are going to trade your car in to a dealer, leave those records lying on the front seat, clearly labeled, so the appraiser will see them. If you are selling the car yourself, go over the records with the prospective buyer to get top dollar.
6. Color
Watch your colors when selecting the color of your next vehicle. While lime green or Barney the Dinosaur purple may appeal to you, it will not to most, including car dealers who have to resell that car. Silver, white, and red are generally colors that will not turn anybody off. Black, although popular, will keep some buyers away, especially in hot weather states.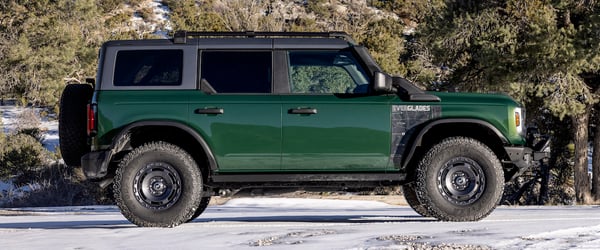 The PPG study found green was the choice of 2% of North American car buyers in 2021.
Photo: 2022 Ford Bronco Everglades in Eruption Green. Ford.
Also keep in mind color trends, are just that, trends. While a new 2021 color report from PPG found increased demand for two-toned and personalized colors, the market to re-sell those vehicles won't likely as be large as for those tried-in-true colors. The PPG study, based on 2021 build data, ranks Silver/Gray (34%) as as the most popular car color in North America for 2021 followed by White (24%). However, Axalta's 2021 Global Automotive Color Popularity report reverses the order, ranking White (28%) first followed by Gray (21%). Black takes third in both.
PPG researchers say 2 percent of buyers choose green in 2021, while Axalta's study rated it 1 percent.
7. Seasons
If you have a clean, older car, it is more likely to bring big bucks in May when people are buying cars for their kids graduating, or in August as many people buy cars for their kids to go to college. If you have a convertible, try to sell or trade it in the spring and summer when convertible buyers are in the mood.
8. Research
Finally, if you are going to try to maximize your resale value, do some research. Vehicles that are slow sellers as new cars will almost always depreciate at a greater rate than vehicles that are much in demand. Check out iSeeCars.com recent list of the 10 slowest-selling vehicles here.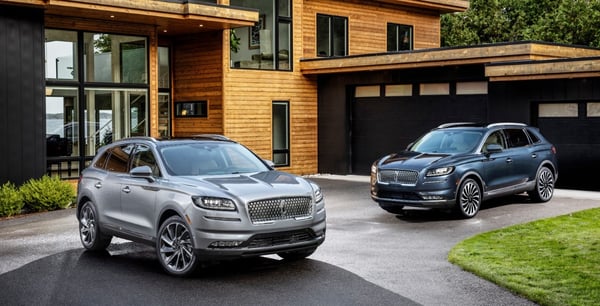 The Lincoln Nautilus was the slowest-selling vehicle in January 2022, according to iSeeCars.com.
Also look at new vehicle residual values, those are predictions of future values, and generally they are pretty accurate. The higher the residual value, the higher projected resale value. iSeeCars.com is consistently a great research tool to find out which new and used vehicles are in the most demand and their average selling price.
We can't always control resale value, either good or bad, sometimes it is just luck. By following these suggestions, you'll give yourself the best chance of maximizing the amount you get for your trade-in.
---
Photo Credit: iQoncept/Shutterstock.com.