The countdown is on for the 2021 Los Angeles Auto Show (LA Auto Show), which returns this year following a two-year hiatus due to the pandemic. Show dates are currently from November 19-28 at the Los Angeles Convention Center. Ahead of the show, organizers are announcing more details about some of the global debuts expected during AutoMobility LA 2021, the media and industry days prior to the public show.
Organizers say we can expect press announcements by all-new Southern California-based brands Fisker Inc. (which will reportedly debut a production version of the Fisker Ocean compact crossover due out in late 2022) along with Mullen Automotive as well as legacy automakers such as Hyundai Motor, Kia, Porsche, and Subaru, in addition to VinFast (the world's first-ever Vietnamese automaker making its North American debut). Companies debuting their brands and showcasing their latest innovations include BILITI Electric, Edison Future, ElectraMeccanica, and SONDORS.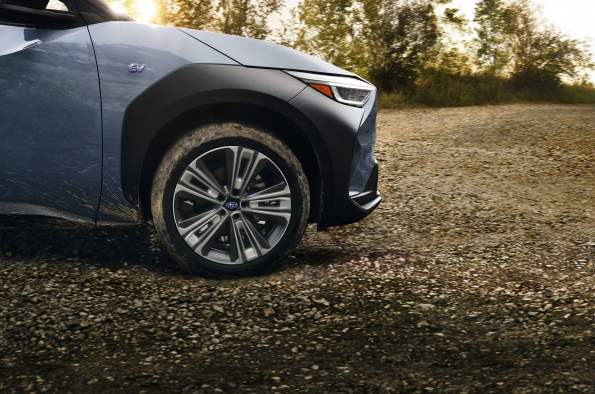 The Subaru Solterra will debut at the LA Auto Show. Credit: Subaru.
During the 10-day public show, attendees can check out new cars, trucks, and SUVs—including electric, gas, and hybrid models— plus customized rides by local builders and tuners.
"AutoMobility LA and LA Auto Show are musts for any brand that's looking to reach and engage the nation's top market," said Terri Toennies, President of AutoMobility LA and the LA Auto Show. "Our fans are eager to get back out in-person and reignite what's become a November tradition in Los Angeles—attending the LA Auto Show. From an innovation and sentiment standpoint, I expect this year's show to be the most thrilling yet."
In addition to test drives, venue courses include Camp Jeep, Ford Bronco Build Wild Experience, and The VW Roadshow.This year's show also features an all-new 55,000 square foot indoor track powered by Electrify America as well as the introduction of THE ZEVAS™—a signature award program that will honor the latest zero-emission vehicles available for purchase or pre-order.
The 2021 LA Auto Show opens its doors to the public Nov. 19-28 at the Los Angeles Convention Center. Tickets are now on sale at www.laautoshow.com/tickets.
For more info visit www.AutoMobilityLA.com and www.LAAutoShow.com.
---
Photo Credit: Fisker