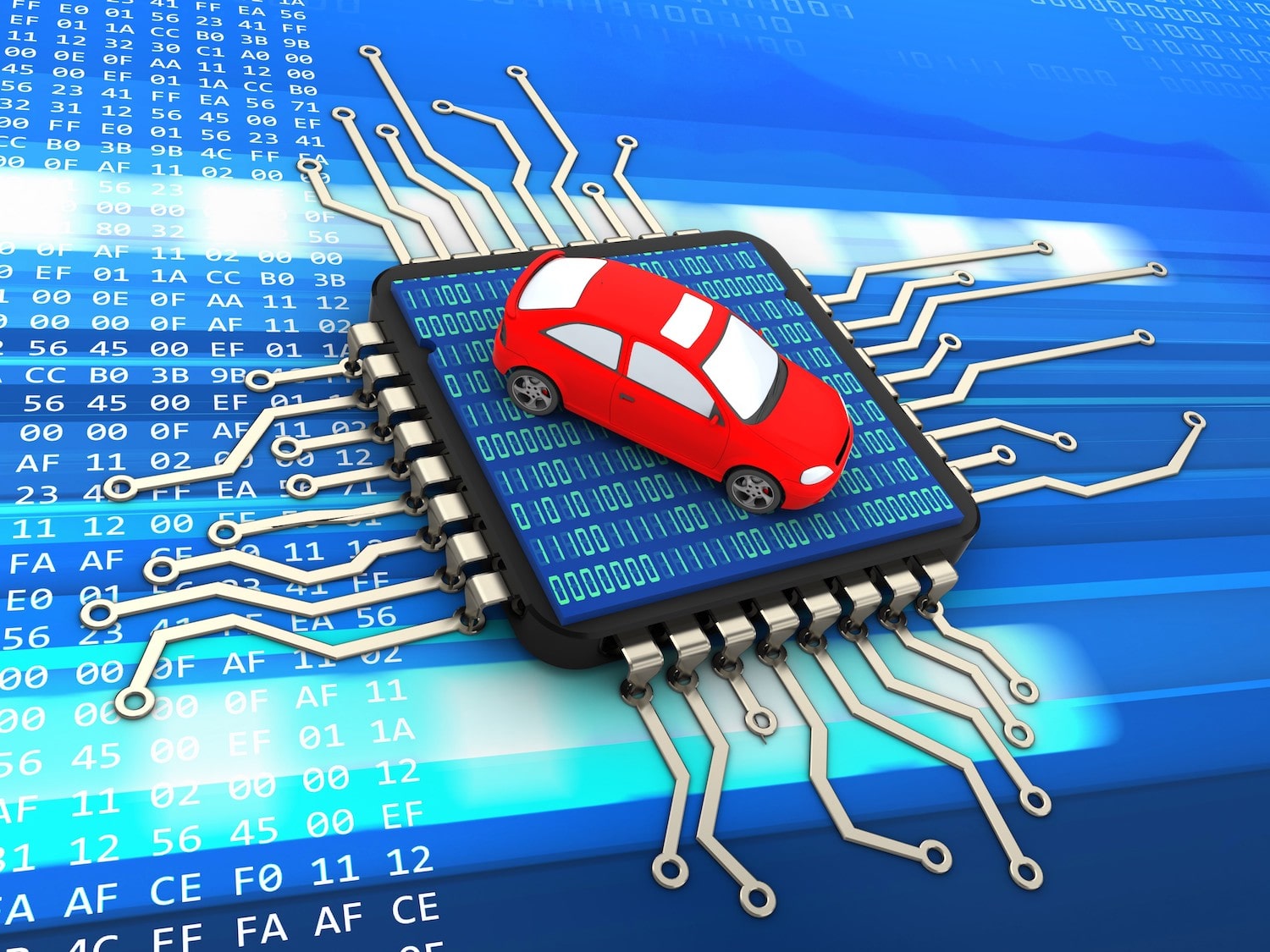 Photo Credit:
Mmaxer
/Shutterstock.com.
Note: As we all continue to navigate the year ahead of us with all of its variables that exist due to the pandemic, our goal here is to keep you updated with what's happening in the car industry and what it means for the car shopper. This story was last updated February 9.
Our eye this week continues to be on a global microchip shortage with growing impacts on car production. It is increasingly evident the issue will not be short-lived and could potentially impact car shoppers. Tuesday, February 9, GM announced it will extend downtime at three U.S. plants and reassess the situation in Mid-March.
We are extending downtime at those plants and will reassess in mid-March. Our intent is to make up as much production lost at these plants as possible. In addition, when there is a shortage of semiconductors that impacts production, in some cases we intend to build vehicles without certain modules and will complete them as soon as possible. This will help us quickly meet strong customer demand as more semiconductors become available. - GM Statement
Ford is also currently making production cutbacks at two of its plants that build the new F-150, previously announcing it would reduce shifts until the week of February 15th. GM and Ford aren't alone either -- the shortage has also reportedly impacted vehicle production at other automakers including VW, Subaru, Audi, Nissan ,Toyota, Honda, Mercedes-Benz, Nissan and Stellantis (formerly FCA).
Reynolds talked about what's causing the shortage on a recent CarProUSA Radio Show:
"During COVID more people were playing and purchasing games at home for their TVs and other games and that has caused a tremendous microchip shortage which has stopped car production believe it or not," said Reynolds.
Listen in to Reynolds' comments about the microchip shortage in Hour 3 of the January 30th show here.
We can certainly see why GM would want to focus on its recently updated its family of large SUVs like the 2021 Cadillac Escalade, along with the 2021 Chevy Suburban and Tahoe as well as the 2021 GMC Yukon. Reynolds recently reported that sales of GM's new large SUVs are up and that the 2021 Escalade was already in short supply in December.
Despite the chip shortage, some new vehicles are launching, and rolling in to dealerships. The all-new, fourth-generation MDX went on sale Feb. 2, as did the redesigned 2021 Honda Ridgeline. Last week also saw the digital livestream reveal of the all-new 2021 Ford F-150 Raptor which is due out this summer. February 9th, Audi revealed its stunning new all-electric sports sedan the Audi e-tron GT. Still to come, Chevrolet reveals its new Bolt EUV crossover on Valentine's Day, also online, with the help of Walt Disney World.
CarProUSA Radio Show
Tune into the CarProUSA Radio Show each Saturday for Jerry's insight on what's going on in the car industry. You can also catch up with our podcast.

As we continue to look ahead into 2021, we remain committed to providing you with the best car buying experience possible. When you connect with our carefully selected certified CarProUSA representative at the dealership you can expect a VIP experience from beginning to end, be it in the showroom or online. In the showroom, our dealers continue to adhere to all safety protocols and guidance from the CDC. To connect with a certified CarProUSA representative at one our approved dealerships, visit www.carprousa.com.

null