Land Rover's partnership with Virgin Galactic is once again in the spotlight. The automaker was part of the mission as Virgin Galactic completed its first ever fully crewed space flight, with founder Sir Richard Branson on board as one of four Mission Specialists.
Land Rover vehicles were used to transport Sir Richard and the other five crew members to and from the SpaceShipTwo Unity. The space plane had four Mission Specialists and two pilots on board - with the mission beginning and ending at Virgin Galactic's Spaceport America in New Mexico.
Sir Richard arrived for the 'Unity 22' mission in a Range Rover Astronaut Edition and after a safe landing his spacecraft was towed back to waiting well-wishers by a Land Rover Defender 110.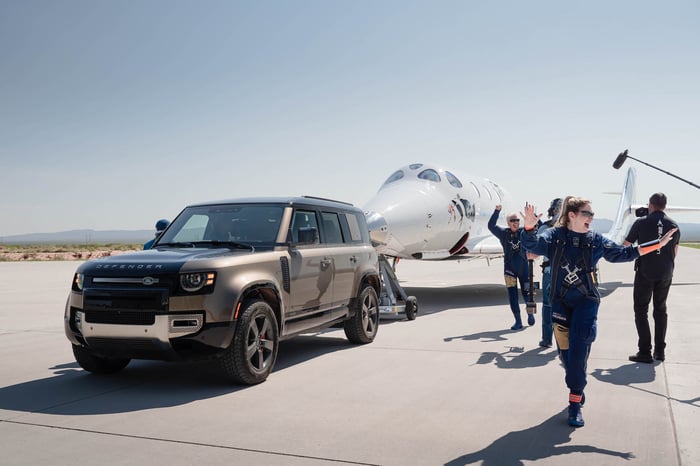 Photo Credit: Land Rover
This was the company's fourth crewed spaceflight, but the first to carry a full crew. The suborbital flight was live-streamed.
"This is an incredible technical and human achievement for the Virgin Galactic team as they took personal adventure to thrilling new heights. Land Rover is proud to have supported this exciting mission and we look forward to supporting all the flights into the future" said Joe Eberhart, President & CEO of Jaguar Land Rover North America.
Virgin Galactic has already signed up around 600 Future Astronaut customers, who will be transported to their flights in vehicles supplied by partner Land Rover.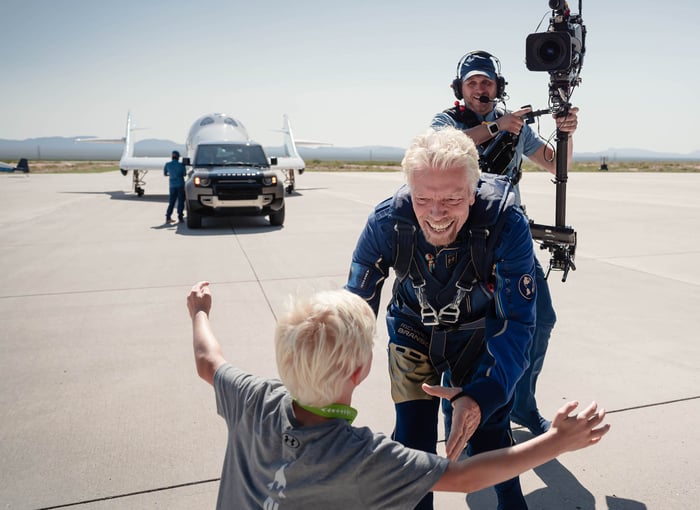 Photo Credit: Land Rover
Land Rover says its vehicles are part of daily life for the Virgin Galactic team. Its vehicles are used to tow space vehicles, carry equipment and clear runways before take-off.
---
Photo Credit: Land Rover