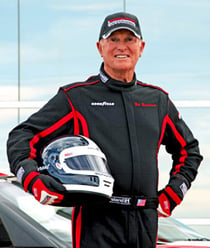 Sad news. We've lost a racing icon. Bob Bondurant was an American racecar driver who raced for the Shelby American, Ferrari and Eagle teams. Bondurant was one of the most famous drivers to emerge from the Southern California road racing scene in the 1950s and achieved success in North America and in Europe. His Bob Bondurant School of High-Performance Driving has been responsible for training generations of American racing drivers.
Bondurant died in Paradise Valley, Arizona, on November 12, 2021. He was 88 years old.
A statement on his passing reads, in part, "Bondurant is the only American to bring home the World Championship trophy back to the U.S. while racing for Carroll Shelby. He won his class at Le Mans and has been inducted into ten motorsports halls of fame. Bondurant Racing School was founded in 1968 and has graduated celebrities for car movies like James Garner, Paul Newman, Tom Cruise, Nicholas Cage, and Christian Bale, along with over 500,000 graduates from around the world. His legacy will remain with us forever."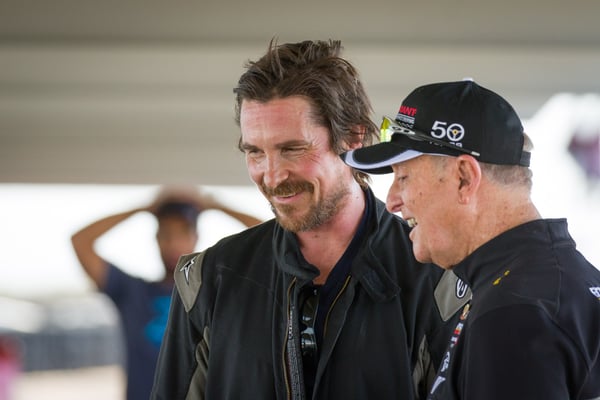 Bob Bondurant with Christian Bale training for Ford vs Ferrari. Courtesy: Bondurant Racing School.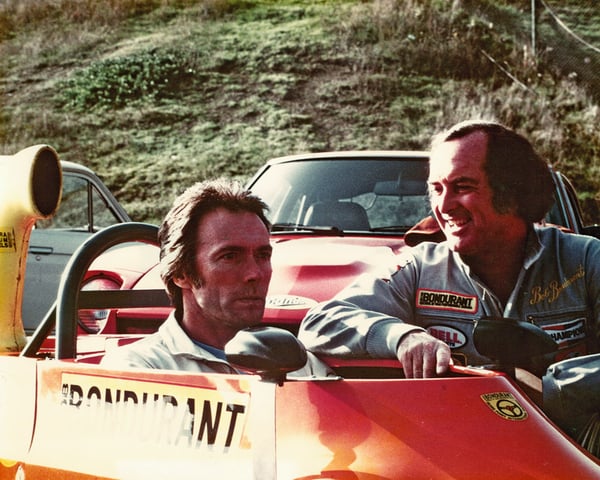 Bob Bondurant and Clint Eastwood in 1975. Courtesy: Bondurant Racing School.
Here are some of the tributes being offered by the automotive community.


Condolences to the family and friends of Bob Bondurant, who won the 1965 FIA Manufacturer's Championship with Shelby American and Ford. Bob later taught thousands of racers and celebrities how to race at his racing schools. #RIP https://t.co/yE4NJbkc8P

— Ford Performance (@FordPerformance) November 14, 2021
It was with great sadness that Barrett-Jackson learned of the passing of Bob Bondurant. Bob was a dear friend to many at Barrett-Jackson, and a respected member of our community. The entire team at Barrett-Jackson send their deepest condolences to the entire Bondurant family. pic.twitter.com/FJ7VAmblXd

— Barrett-Jackson (@Barrett_Jackson) November 14, 2021
Bondurant is survived by his wife Pat, who vows to continue the legacy of Bob's School. The video below shares some history including the racing accident that ended Bondurant's racing career.
---
Photo Credits: Wikipedia and Courtesy of Bondurant Racing School.