Back to Search Results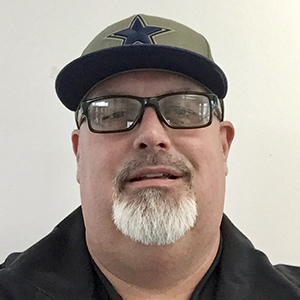 Shannon Brady
CarProUSA Manager





78 Reviews
Select your CarPro to unlock your VIP access & experience
Claiming Your VIP Priority Pass is easy and free.
Submit the form to instantly receive your Priority Pass over email.

Shannon Brady and their team will receive your info and vehicle preferences to connect directly with you.

Bring your Priority Pass with you into the dealership and enjoy a VIP car buying experience.
Reviews (78)





Thanks Shannon for a) making everything happen on a Saturday with short lead time and b) having the car sitting outside ready for the test drive and c) for making sure the car wasn't sold while I made the 1 hour trip to the store and d) getting me in and
More...
John Harris
6/27/21





Within minutes of signing up for a VIP pass (on Memorial Day) Shannon emailed me asking how he could help. We set a day and time for us to go to the dealership. The car we were interested in was ready to test drive. Shannon was more than fair on the
More...
John Dawson
6/7/21





Shannon was great as usual.
Sondra Thomas
5/11/21





Mr, Brady tried to order 4Runner...Toyota cut off 2021 orders
george howard
5/11/21





Shannon was awesome. We came in at the end of the day and he stayed an hour past his schedule time to leave. We ordered a brand new Toyota sienna platinum. Every other dealership I checked the price was around $55,000 before ttl . His price was $49,000
More...
Robert Scott
4/10/21





Shannon Brady was great to work with. The whole process was quick and hassle free! I spoke with Shannon Thursday morning and was leaving in a new truck a few hours later. Charles Maund Toyota and Shannon Brady were up front and transparent in a normally
More...
John Murray
3/22/21





No surprises. Efficient close. Shannon answered all questions.
Richard Love
3/15/21





Shannon was great, it was the best experience I ever had purchasing a truck. Everything went quick and easy, Shannon was very up front about pricing and trade allowance.
John Murray
3/13/21





Very easy process, almost everything done by email and a phone call.
Deric Miller
3/6/21





Shannon was very responsive to every correspondence I sent and made me a very good offer on a new 4Runner. <br>Met me at the show room and took good care of me.
Deric Miller
2/26/21





Shannon easy to work with. Always personable, professional, and always accommodating. Shannon had the vehicle we were interested in waiting for us to test drive when we arrived. Reaching a sales price my wife and I were comfortable with was almost too
More...
Gregg L
2/19/21





I called Jerry the day I bought my vehicle. Best car buying experience ever. No haggling, no issues, just great knowledgeable and friendly service. Mr Brady was the best!
Marsha Pastirik
2/4/21





Very Professional and forth coming on the car price. Got only what I wanted and did not hard sell me on other things.
Jose Guerrero
1/21/21





I have bought from Shannon before and he helped me again this time. He went the extra mile to get my wife a 2021 Tacoma pickup with even more options and upgrades for nearly the same payment. This is the third time that I have bought from Charles Maund
More...
Frank Haskell
12/29/20





Quick with no pressure
Otis Parham
12/28/20





Second time using Charles Maunde Toyota and Shannon Brady. Car we wanted was not on the lot but he was able to have it on the lot ready to go the next day. He is outstanding at what he does.
Brendan Peters
11/29/20





Second time using Charles Maunde Toyota and Shannon Brady. Car we wanted was not on the lot but he was able to have it on the lot ready to go the next day. He is outstanding at what he does.
Brendan Peters
11/25/20





Charles Maund Toyota has the best selection in town. I started out checking the internet and saw the cars I wanted to look at. I talked to Shannon and told him I would be at the dealer soon. As we got out of my car I saw the car I wanted in the lot.
More...
AL Eckhoff
11/23/20





Shannon is the best! My daughter decided to buy an Acura but when I get ready to buy my next Toyota, We are going to love working with Shannon.<br>I came across your show while scanning many years ago and have loved it ever since. Thanks for
More...
Chuck Walker
11/12/20





Shannon was very helpful in providing different cost data on several new cars but because of our finances we decided to buy a used vehicle that was about $10K less expensive than a new one. He even delivered the car when we we were ready.
Don Harris
10/26/20





We were looking for a Toyota truck that my 5'6 in frame could get into. Recently recovering from a broken leg made it a hindrance trying to get into s Tacoma. Not the dealers fault. He was a very nice man a had great patience with me.
Jean Smith
10/18/20





Shannon was wonderful. He gave us more than either of us thought for our trade in. He called me right away to introduce himself and inquire about our needs. When we got there he had several cars pulled up. All were great options but we chose the Ruby Red
More...
Alisa Bozarth
10/13/20





Shannon found two trucks quickly and the whole experience was good, fast and professional. Highly recommend this dealership.
Tim Lee
10/9/20





Professional.
Warren Sharp
10/8/20




I printed a priority pass and was contacted before the ink was dry on printout. Explained we were just beginning the process and was given name, phone contact and interest in helping. No pressure. Very professional.
Frank Nespoli
10/7/20





Wow, excellent!
Allan Scott
8/28/20





I bought two Tacoma's at another dealership because Charles Maund didn't have the trucks I was looking for.
Kevin Moore
8/18/20





Shannon was great, got right to the point on all questions asked, and the bottom line on the pricing. Also dealt with Roland on purchasing customization parts for Tundra. He was very knowledgeable and helpful.
mark neuenschwander
7/16/20 Reply





Dealership was prompt in responses to me.
Paul Hopkins
6/30/20 Reply





Amazing buying experience! Shannon was great and was extremely easy to work with. I've been in and out of a dealership that quickly and I walked away feeling good about the sale which rarely happens.
Matthew Thompson
6/26/20





Shannon found me a great car, a 2019 Highlander. Great communication, service and knowledge. Overall an excellent experience!
David Commons
6/17/20 Reply





No hassle shopping
Greg Wilkes
5/10/20





Shannon walked us around but due to factory shut downs I'm not settling for less than I want. Chinese Communist Party virus made the deal fale, not CMT or Shannon Brady.
Douglas Janowski
5/8/20





Shannon was a great pleasure to work with, no pressure, knowledgeable, and I would buy from him again.
Tyler
3/8/20 Reply





Shannon was very knowledgeable on the Highlander, and Charles Maund provides great service after the sale incentives.
Betty Neely
3/2/20 Reply





no games in and out in under 2 hours with a new truck
Mario Gonzalez
2/5/20





This was by far the quickest and best truck buying experience I have ever had at a dealership. There were no games and I was in and out of the dealership in 2 hours start to finish. I would highly recommend talking to Shannon if you're looking for a
More...
Bradley Kidd
2/3/20





I have been looking for a long time for a low mileage CPO Land Cruiser with the right color combination as well. I saw a non CPO lc up on their website that fit all my other criteria . I contacted Shannon through the Car Pro web page and received an
More...
Terence Quigley
1/10/20 Reply





Very professional. No high pressure.
Sheila Barnette
1/8/20 Reply





Still looking at car ... but had a great experience and will go back to Shannon if I decide to get a Toyota
Jennifer Houghton
1/2/20 Reply





This was an overall good experience. Shannon is a sales professional who conveys dignity and respect for an automobile sale in a specialty car which has far more demand than supply.
Bryan Miller
12/29/19 Reply





We had a "5 star plus" purchasing experience.
Mike Williamson
12/27/19 Reply





Was very easy buying experience. It was mostly done by email with a few phone calls. They found the exact Highlander we wanted. I haven�t actually meet Shannon yet. Hopefully will when we pick up the car.
Jim Gandy
12/23/19 Reply





Great service. No pressure to lease, or buy and straight forward pricing.
Henry Coram
12/23/19 Reply





After receiving a referral from Jerry, I made an appointment with Shannon Brady at Charles Maund. I had never leased a vehicle before and Shannon was able to answer all my questions and found me a new 2019 Rav-4 XLE for a reasonable monthly payment. I
More...
Donna Crain
12/14/19 Reply





Sales people and financing were friendly and helpful.
Marjorie Caldwell
12/10/19 Reply





He knew his product. He knew it really well.
Joe Helton
12/9/19 Reply





We check out 4 cars and Shannon helped in the evaluation then we picked one and closed the deal.
Alfred Pulido
12/7/19 Reply





Shannon did a Great Job for me. He was able to get me in the Exact 4Runner I was looking for!! I will definitely be going back to him for my next Toyota!
Tom Decker
11/14/19 Reply





Good car, fair (not spectacular) price, patient salesman. Had found the car on line. Got both fobs (dealer provided one new). Daughter and wife are happy. What more can you want?
Billy Bob Cox
10/31/19 Reply





Shannon emailed me the day before my appointment to get the paperwork started and save me time. Upon arrival to the dealership, sales staff were very friendly and quick to ask if I needed help as I waited for Shannon to meet me. The car was cleaned
More...
Yvonne Becerra
10/31/19 Reply





Shannon was great. He exemplifies your process. I was looking for a used Sentra or Altima for my 17 year old daughter. I called him early on a Thursday morning. He was on his way to work. I told him what i was looking for. He called me as soon as he was
More...
Allen Johnson
10/31/19 Reply





Absolutely amazing!!!
Kaitlyn Hankins
10/25/19 Reply





I only talked to Shannon over the phone. Due to other circumstances, I was unable to continue a car purchase at this time. I did ask Shannon a couple of questions and got straight answers, unlike the previous dealer I talked to. When I'm able to start
More...
Henry Coram
10/14/19 Reply





Real good experience with Shannon and Daniel in finance also. would recommend to all.
Marc Awalt
10/3/19 Reply





Shannon was wonderful! No hassle/no haggle. He talked openly and honestly and made me feel confident to respond/ask for more information in the same manner. Gave me a great price right off the bat.
Susanj Werner
10/2/19 Reply





Shannon was very thorough and personable. He covered a lot of ground with us, very knowledgeable and we definitely had a good experience.
Andy Tucci
10/1/19 Reply





Shannon was great
Timothy Roberts
9/4/19 Reply





This was my second time buying from Shannon and I felt like I got a fair deal.
Jonathan Miller
9/1/19 Reply





We are happy with the vehicle we purchased
Karen Walzel
8/29/19 Reply





In the door and out the door, with a new Avalon in less than 2 hours.
Franklin smith
8/18/19 Reply





Ordered tundra ,will be delivered at the end of August.
bill laas
8/11/19 Reply





Shannon and his crew did a great job
James Grant
8/2/19 Reply





We had a great experience with Shannon and they're financing dept. I would highly recommend them.
JANA MEAD
7/26/19 Reply





I was getting a car for my mom and Shannon was great! He called me quickly (5-10 mins) after submitting my VIP Priority Pass. He greeted us as we walked up to the doors, even though he was wrapping things up with someone else. He made the experience
More...
Jeff Heptinstall
7/25/19 Reply





Great service and easy buying experience.
Marsha Green
7/24/19 Reply





Very good experience with Him. Wanted a specific color and he delivered it. Had 6 people wanting my truck I specifically ordered as soon as it came into the dealership. Leased a 2019 for less than what I leased my 2015 for. Extremely happy.
Brendan Peters
6/5/19 Reply





This was the best and easiest car buying experience that I have ever had, and I have purchased dozens of new cars over the years! I will never buy a new car any other way! Thank you, CarProUSA!
Robert Einhorn
5/27/19 Reply




I received an email from the dealership letting me know they didn't have any vehicles that fit my request.
Brad Bekendam
4/9/19





My wife and I arrived at Charles Maund Toyota on Monday afternoon. We were kindly directed to Walter Sanchez who helped us consider some options. I didn't know what I wanted but he let us drive a Camry SE Hybrid. We liked it but decided to look around at
More...
Tom Hearon
4/7/19





Had a great experience with Travis. He was very honest and walked us through the process in an informative manner.
David Davis
4/3/19





The car wasn't the same color as the picture.
Greg Hellinghausen
3/13/19





Salesman was excellent. Time spent was much less than without the CarProUSA Priority Pass.
Roscoe Parker
3/5/19





This is my second experience with the CarPro as Shannon helped my Mother lease a RAV4 in December, so my expectations were sky high. I'm happy to say that Shannon exceeded those expectations and made me an offer on a Tundra I couldn't
More...
Fred Thornhill
11/4/18





AMAZING!!! First I am so glad I've been listening to you for 5 years! THANK YOU! Now let me acknowledge Mr. Shannon Brady.....Incredible! This was the absolute best buying experience I have ever had. Speaking to Shannon two days before I could get
More...
Karrie McKeown
10/11/18



Shannon was GREAT 5 STARS. But the Finance department was extremely slow and inefficient. Though there ad says 'out in 60 minutes' we spent 3 hours there and 2 of those hours were waiting on the Finance department. They have a very poor paperless system.
More...
John Marostica
9/23/18





Purchased a pre-owned car from Shannon Brady, who did a terrific job of representing the dealership, presenting the car and handling our purchase. I signed up with the Car Pro program and within a few minutes, Shannon called to inquire about my vehicle
More...
9/20/18





Shannon gave us his undivided attention, answered all of our questions and gave us all of the information we wanted to know based on the questions we asked he gave us additional information to allow us to make a good solid decision. There was NO rush and
More...
Guy Willingham
9/16/18
Car Buying Resources
Expert advice from over two decades in the car industry.