Back to Search Results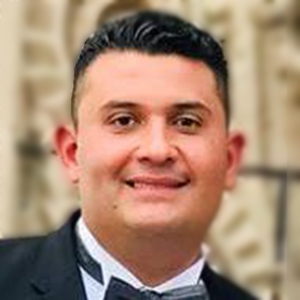 Pedro Gallardo
CarProUSA Manager





15 Reviews
Select your CarPro to unlock your VIP access & experience
Claiming Your VIP Priority Pass is easy and free.
Submit the form to instantly receive your Priority Pass over email.

Pedro Gallardo and their team will receive your info and vehicle preferences to connect directly with you.

Bring your Priority Pass with you into the dealership and enjoy a VIP car buying experience.
Reviews (15)





Tony, hands down, is the best car salesman with whom I have ever worked. The entire process could not have been easier and was an absolutely incredible experience. I cannot say enough good things about this man and the Charles Maund dealership.
Sylvia Brummett
3/28/19





It was time to replace our 2015 GMC Acadia with almost 100K miles. I took the wife to "look" at the most recommended mid-size SUVs Mr. Reynolds has been telling his listeners. To my surprised, she loved the VW Atlas. I emailed Pedro Gallardo of Charles
More...
Oscar Garza
10/25/20





I was able to find a vehicle closer to home, their representative congratulated me and offered to be of help if a need comes up in the future.
Gerald Snowden
5/18/20





Still in the process of selecting a car. Everyone has been very supportive and helpful.
Walt Manly
11/26/20





Alex was very professional, knowledgeable, and I felt that he was very honest. If I return to look later, I will be sure to ask for him!<br>
Terrell ONeill
4/14/19





Excellent service through email, did not buy deal was very pedestrian.
Greg Karr
6/1/20





Charlie Maund VW is a great organization with an outstanding team of folks. I can say that because my wife and I engaged at least 6 of the team in our time purchasing our first VW. From the welcoming upon entering the showroom until we left, everyone was
More...
Les Beassie
4/5/21





Pedro & Derek went above & beyond helping make the purchase of my New, 2020, Volkswagen Tiguan a smooth transaction via text & the web. <br><br>The salesman, Daniel, also went above and beyond pointing out all the features of my
More...
Rebecca Marton
4/3/20





Although I didn't purchase a car from them, it wasn't because of them. Jessica was fantastic and helped me make a decision towards trying to purchase a particular vehicle. She was friendly, easy going, and extremely helpful with the entire process. If
More...
Barry Walter
4/23/20





Didn't visit since I decided to wait awhile to purchase. Although Pedro did provide excellent CarPro quote by email to me! We worked with him on prior VW purchase and always enjoy working with him and team there.
John Villani
1/5/21





All dealership personnel were welcoming and helpful. Our salesperson, Will was excellent. He did a great job explaining the new safety features VW has built into the new GTI�s.
peter katsafanas
3/15/20 Reply





Still in negotiations about purchasing the vehicle, but so far all communications have been fantastic.
Mike Bailey
12/1/19 Reply





Though I did not end up purchasing a vehicle here, I will definitely come back for service of the vehicle I did get. <br>BTW... I was looking for a 2015 TDI Passat SEL Premium under 30K miles.
Chuck Fowler
10/31/19 Reply





I have been speaking to Pedro through email and have not had an opportunity to visit the dealership yet as they are 1.5 hours from our home. He has been friendly, professional and very quick to reply to all of my questions....and I have had a lot.
Michele Williams
5/28/19 Reply

I contacted them by email and mentioned I had a Car Pro priority pass. Inquired about the Jetta Sports Wagen I had an interest in purchasing.<br><br>Because of demand(Pedro's word), the most discount that could be offered was $28. I told
More...
Charles Wilhite
6/18/19 Reply
Car Buying Resources
Expert advice from over two decades in the car industry.