Back to Search Results
Mark Reiland
Certified CarPro Manager





19 Reviews
Meet Mark Reiland's Team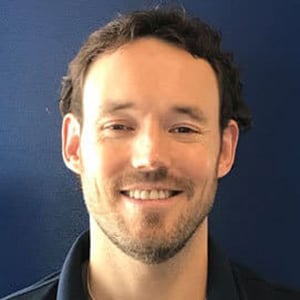 Dan Covert
General Manager
Select your CarPro to unlock your VIP access & experience
Claiming Your VIP Priority Pass is easy and free.
Submit the form to instantly receive your Priority Pass over email.

Mark Reiland and their team will receive your info and vehicle preferences to connect directly with you.

Bring your Priority Pass with you into the dealership and enjoy a VIP car buying experience.
Reviews (19)





Test
Kara Grupe
9/17/21





Stlll working on new Suburban
Clyde Jennings
7/14/21





Mark was very upfront and honest regarding what the situations are with vehicle availability. I spent 3.5 hours at the dealership from the time I got there to the time I left. Have spent over 5 hours in past years to buy a car. They worked for me to get
More...
John Metzbower
6/14/21





Mark was very helpful. He showed the Traverse I was interested in seeing. As Jerry Reynolds indicated when I talked with him on the previous Saturday, the seats were a little more firm the I would like. They did not have a Buick Enclave on the lot. So I
More...
Norman Gearhart
6/5/21





Covert Chevrolet Hutto- After experiencing several setbacks not created by the dealership Yesterday afternoon it was decided by the management team to sell me a 2021 Equinox with 4 miles at a greatly discounted price. <br>Chad worked very hard to
More...
Bernie Cabrera
5/3/21





It appears that many people use Sundays to shop for cars. My first impression of the lot: limited quantity of vehicles.<br>The email I received from Brenda, internet sales manager, gave me detailed information and a time to meet. She met me at the
More...
Bernie Cabrera
4/25/21





Craig Martinez did an excellent job, he was very helpful in all aspects of the purchase we made. Everyone at Coverts was friendly and helpful.
Charles Kleinert
3/29/21





I ended up with a lease which Jennifer really worked to get the monthly cost down on a 2020 Tahoe. Marcus is the VIP contact and did well! I never got to meet Dan Covert.
Carl Ross
1/28/20 Reply





Excellent service! Definitely will buy from here again and give referrals.
Matt Helms
1/18/20 Reply





Marcus is very knowledgeable and easy to work with. My son bought a new Chevy truck from him the same day
DAVID Helms
1/10/20 Reply





Everything was great while at the dealership, and our salesperson Josh was really good, he answered all our questions and concerns about a 2019 Chevy Blazer, we were just a little apart on price!!
Pat Mills
12/4/19 Reply




This car buying experience was not that much different from ones in my past. Spent over 3 hours at the dealership to close the deal and had to make several trips back to get paint touch up and redo the lease due to mistakes made during the original deal.
More...
Robert Price
11/30/19 Reply





They were courteous and helpful. We ended up buying at another Covert location.
Richard Swanson
11/15/19 Reply




I did not purchase a vehicle due to the fact the model I was looking for was not available.
monti gourley
6/26/19 Reply





Marcos is excellent. He helped us find the truck we wanted and for the price we were looking for. I would recommend anyone shopping for a car to go to Marcos at Cobert Ford Chevrolet
Dan Eaton
6/4/19 Reply





Although I did not purchase the truck I was inquiring about. I was treated very well and felt like the salesman was always upfront with everything and was very helpful. I live in Lubbock and was treated as though I was right there in Hutto. They were
More...
Scott Vardeman
2/25/19 Reply





they did a great job finding me the right truck
Frank Rossi
11/15/18





Service was excellent and very friendly
Loretta Jones
10/21/18





Jonathan was top notch and treated me fairly.
Jeff Hinkle
10/1/18
Car Buying Resources
Expert advice from over two decades in the car industry.