Back to Search Results
Mark Reiland
Certified CarPro Manager





53 Reviews
Meet Mark Reiland's Team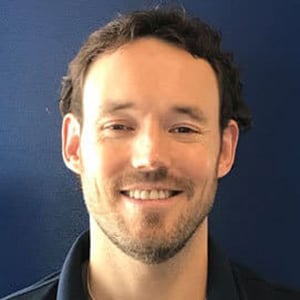 Dan Covert
General Manager
Select your CarPro to unlock your VIP access & experience
Claiming Your VIP Priority Pass is easy and free.
Submit the form to instantly receive your Priority Pass over email.

Mark Reiland and their team will receive your info and vehicle preferences to connect directly with you.

Bring your Priority Pass with you into the dealership and enjoy a VIP car buying experience.
Reviews (53)





Mark was great to work with. He called me back within 15 minutes of submitting the CarPro request. I told him what I was looking for. He said he would doublecheck on what vehicles were available. He sent me a list early the next morning on what vehicles
More...
Chris Smith
7/15/21





Dealing with Mark was great. He called me back on Thursday within 15 minutes of me submitting the request. I told what kind of Escape I was looking for. He said he would verify what vehicles were available. He texted me early Friday the ones that were
More...
Chris Smith
7/12/21





Everyone was very helpful. A lot of issues arose (just due to unfortunate circumstances), yet they took very good care of my wife and me. Jake really pulled through, especially when we were able to pull cash together and forego financing. He came up with
More...
John hall
5/16/21





Mark was great, easy to work with.
david clark
5/7/21





Wow, Mark and the Covert team were simply outstanding! By far the smoothest buying experience I've ever had.
Herb Deazvedo
5/2/21




Dealt online only. Very attentive service, but very limited stock of Ford Bronco Sport models.
Richard Golombeck
4/30/21





Couldn't have been more accommodating. Great vehicle also, 2021 Explorer ST.
John Plyler
4/29/21





Couldn't have been more accommodating. Great vehicle also, 2021 Explorer ST.
John Plyler
4/28/21





Mark was knowledgeable on both Ford and Chevy products. We ordered on the spot with his assistance. We had to build the truck I wanted since the 2022s are not actually out yet. I ordered an F350 Platinum, Diesel, Dually, 4x4 8, bed tow package & 5th
More...
Morris Austin
4/20/21





Mark was the consummate professional salesman. We weren't able to do a deal because it is too soon to try to get out of a 3-year lease on my Honda Ridgeline. The "fault" is entirely my own. If circumstances on my end were to shift dramatically, I'd
More...
David Phillips
4/13/21





He worked hard to find the vehicle I wanted but with the short inventory everywhere was unable to. So I ordered a new F150. I ordered the truck with no deposit down. We did not discuss the final cost of the vehicle with my trade-in and closing numbers
More...
Ky Terrell
4/8/21





I have not visited any dealership yet
Karen Owens
4/4/21





Excellent on attempting to contact me, however I chose to visit one dealer not on your list in New Braunfels, Texas. This dealership was in the Koenig auto group and sent me home with the truck I was looking for within the first hour of search. I was
More...
Paul Howard
4/3/21





This was my second purchase from Mark Reiland, I highly recommend him.
Lloyd Mattingly
4/2/21




Mark did a great job of trying to find the 2020 F150 I was looking for but it just wasn't out there! All in all it was a good experience.
John Murray
3/13/21





I was planning to buy a 2021 Ford F-150 hybrid pickup. Unfortunately, there is very little inventory anywhere on this vehicle. However, on a very busy day Mark let me take home the ONE vehicle they had to measure in my garage and then proceeded to
More...
Paul Grimme
3/4/21





After receiving VIP certificate I received a phone call from Mark Reiland stating he was Dan Covert's CarProUSA representative. I discussed my situation I was looking for used Escape for brother in law within certain criteria. We discussed a couple of
More...
Jerry Battle
12/9/20



Pricing was not very good.
Charles Cooper
11/28/20





I didn't present the VIP pass yet because I bought our last two vehicles from Covert Ford Hutto from John. He called me and we talked about what I want and when I expect to be able to do the trade-ins and purchase. I am on hold because of the probate
More...
Grant Gee
11/27/20





Of course I was there to buy a car. The important thing is that there was no pressure in the process. Thank you for the good service.
Dorothy Embrey
11/23/20





Good service and attention..Honest.
Stacey Foxley
11/15/20





People were very nice to work with!
John Villani
9/6/20





Dedicated
Herman East
9/4/20





Mark was very helpful in guiding me to the best option on a new vehicle for our family needs
David Cominsky
8/18/20




Nothing in particular was bad. Salesman didn't seem really interested in negotiating.
Barbara Norling
8/12/20




I despise the entire process of buying a car, but I can honestly say that Mark was great and made an intolerable process as tolerable as it could be, for me personally. I'll recommend him my friends, for sure! Thanks, Jerry, for referring me to him.
Cody Westbrook
8/6/20





very few vehicles available at this time of year with the towing package we wanted, but Mark called around other dealers to try to find the exterior and interior we want it with the towing package.
Lori Wasserburger
6/18/20





Excellent customer service. Owner Dan Covert and staff welcomed me and I am now a happy owner of a 2020 Ford F-150. Thank you to everyone for making me part of proud member of the Covert and CarProUSA family!<br><br> <br><br>
Raymond Tousek
5/25/20 Reply





Still talking to them. Do you also have. Chevrolet Truck dealer in Austin Tx area that you'd recommend? I may look at those before I decide...
Mickey Gregory
5/22/20





Mark Reiland at Covert Ford of Hutto in Hutto, TX made my Car Pro VIP experience everything I hoped it to be. I would also like to give a shout out to Brad LaRoche in finance for introducing me to the coolest desk I've ever seen. His desk was also a
More...
Bill Richardson
5/16/20 Reply





Easy to work and talk with,very knowledgeable
Walter Koopmann
5/14/20 Reply





Drove Ranger PU---JR had a good review of it. However, simply was not comfortable; cabin was nothing special. So went to see rep who sold me 201CRV at former CP dealer. Leased 2020 Ridgeline (bitchin' black!) for three years. This truck is FANTASTIC!
More...
David Phillips
4/24/20





Prompt and courteous..Then the world changed
Ralph Davis
4/6/20





After looking at 2 other carpro dealers online who were both outstanding, I found a truck I thought would work. I sent for my carpro pass on Friday night knowing that Covert was closed on Saturday, I was not expecting a reply until Sunday. Saturday about
More...
Paul Sanders
3/27/20 Reply





Excellent service
HERMAN HELLMAN
3/17/20 Reply





Mark and the Covert Hutto Team were great.
Garry Sjolander
2/26/20 Reply





Grady was very helpful and found just the car we wanted. We feel the buying experience at Covert Ford of Hutto was just what we were looking for.
David Stockwell
2/10/20





Brandon Lopez was courteous, friendly and very helpful.
Robert G Call
12/30/19 Reply





Brandon was very helpful and I wouldn't hesitate to recommend him.
Robert G Call
12/25/19 Reply





Brian did a really good job of meeting my desires. I saw the vehicle online and he reserved it until I had the opportunity to see it. Very nice and helpful!
Ronnie Glen Skala
11/11/19 Reply





After having some issues with other dealers we followed your advice and went to Covert. They are the best and I will never buy again from anyone else. They worked hard finding out exactly what truck we needed and we left with smiles on our faces. It is
More...
douglas faulkner
10/14/19 Reply





Received an excellent price and trade-in. Purchased a 2019 F150 XLT with everything I was looking for. Everyone I dealt with were very helpful and interested in my experience ad future service needs. Even a young man in the service department swapped my
More...
Ed Turner
10/6/19 Reply





We were treated very well and had a confirmed reasonable price for the desired car quickly. We visited for a test drive near closing time on a Thursday. We submitted our finance application online later that evening and the next day the car was delivered
More...
Teresa Stroud
9/30/19 Reply





I did not believe the experience would be as advertised. It was excellent. Best car buying experience ever!
Teresa Stroud
9/24/19 Reply





My internet sales rep, Alyssa, was amazing. Alyssa and the management went out of their way to make the buying experience quick, easy and more than fair. Really was treated likely family.
TERRESA SANCHEZ
9/5/19 Reply





Easiest, no pressure trade I have ever done.
Ronnie Cosper
7/18/19 Reply





Very nice; tried hard to help us, and we did purchase one at a sister store.
Erin Risinger
7/16/19 Reply




I'm not sure what would rate a 5 star. I haven't bought from a large dealer in 20 years so wasn't sure what to expect. The car I was interested in had been listed before being cleaned up. George had it ready for us to test drive anyway and was up front
More...
James Heffley
7/12/19 Reply





After doing extensive research and knowing the market prices out there, Covert beat them all without me having to present my best price.
Mike Owens
6/24/19 Reply





Purchase was quick and painless. They had truck ready to roll by time paperwork was done.
Jeff Reith
5/25/19 Reply




Everything about my experience with the salesman was great. I did not give five stars because I was not notified about a $733 addition to the sales price for "etching and key replacement" until I was in the finance office. I was told this addition to the
More...
Chuck Wyatt
5/16/19 Reply



The sales person was nice, no problem there. The place itself could use an upgrade. I felt like I was at a 3rd world car dealership while walking around a parking lot that needed some attention in a bad way. The non truck vehicles did not look good. To
More...
James Wilhelm
4/29/19





By far the best car buying experience I have ever had!!
Brian Lagrone
4/28/19
Car Buying Resources
Expert advice from over two decades in the car industry.