Back to Search Results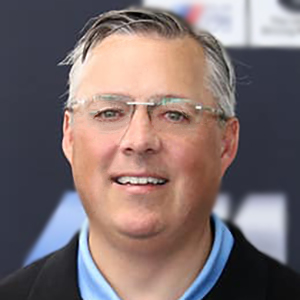 Aaron Windes
General Sales Manager





15 Reviews
Select your CarPro to unlock your VIP access & experience
Claiming Your VIP Priority Pass is easy and free.
Submit the form to instantly receive your Priority Pass over email.

Aaron Windes and their team will receive your info and vehicle preferences to connect directly with you.

Bring your Priority Pass with you into the dealership and enjoy a VIP car buying experience.
Reviews (15)





Was very nice, went very well, super friendly
Ronnie Wilson
6/19/21





They really came through after another DFW dealer failed to deliver the car we wanted! Good folks!
Louis Gregory
6/4/21





Purchased a vehicle for delivery in 4-6 weeks. all work done by phone and internet. moving from California to Austin at the end of April 2021. Autobahn gave us a better price than the dealer in Austin, will deliver the vehicle and were a pleasure to work
More...
John Smead
4/28/21





Aaron was out of town when we were able to make it to the dealership, so we worked with Cody Cox instead. Cody was awesome to work with. We had a great experience, and we look forward to hearing what they have to offer.
Justin Gosnell
4/25/21



The communication internally between the used car manager and the sales team for my trades was disjointed and not thought through causing me to travel back a forth to the dealership needlessly. Everyone was courteous however, Sewell BMW Grapevine beat
More...
David Meyer
4/14/21 Reply





Best overall experience at a dealership. The whole process was fantastic, look forward to buying another car from them.
Kevin Bixler
1/17/21





No haggling or pressure. Interested in meeting primary driver's needs. Pleasing experience.
Don Jurgensen
1/17/21





Aaron was responsive, but we eventually decided that the X5 was bigger than our budget.
Bob Donaldson
11/17/20





Sarah was very helpful and patient. I felt like she really worked hard to get a good deal for me.
Mitzi Smith
10/15/20





Helpful, knowledgeable and courteous with good follow-up.
Payton McDonald
8/22/20





Very nice experience. Good, professional and knowledgeable sales group.
Tim Cline
8/17/20





Very helpful, friendly and worked with us to help us find the right BMW 4 series, Aaron , James , Jody and Erin were all extremely knowledgeable and it was an excellent all around experience.
Walt Roselli
2/14/20





Even though I decided against the X7, I would highly recommend this dealership and David, Brandon, and Aaron to anyone who was searching for a BMW. They took time with me over the course of 10 days and answered all of my questions thoroughly. I was
More...
Debbie Horton
1/21/20 Reply





Aaron sat and talked with my husband and myself for quite some time to discuss our needs and the car I was inquiring about. The entire ordeal, from the test drive to the purchase was really outstanding and went perfectly, all our questions were answered,
More...
cindy seale
1/12/20 Reply





With all the previous deals I have mad, the CarProUSA Priority Pass process was flawless. No stress, no haggling and best of all, I felt very comfortable in the dealership. I will drive my new BMW X3 home this week!. Thanks again for all of your help!
More...
SYLVIA HITZFELDT PUFAL
7/27/19 Reply
Car Buying Resources
Expert advice from over two decades in the car industry.