Back to Search Results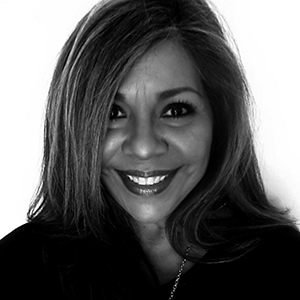 Sandee Jimenez
CarProUSA Manager





50 Reviews
Select your CarPro to unlock your VIP access & experience
Claiming Your VIP Priority Pass is easy and free.
Submit the form to instantly receive your Priority Pass over email.

Sandee Jimenez and their team will receive your info and vehicle preferences to connect directly with you.

Bring your Priority Pass with you into the dealership and enjoy a VIP car buying experience.
Reviews (50)





Thank you Jerry for directing us to Sandee at Freeman Hyundai. She's great and very helpful with leasing a Hyundai Palisade. Originally looking for a Santa Fe. The car is just great. Experience was professional with entire staff at Freeman. Thanks again
More...
glenn weeks
9/21/21





I tried several Hyundai dealerships in the DFW area to find a new Hyundai Santa Fe. Few dealers had cars on the lot and those that did, had up charges for dealer add on and $5000 for "supply and demand." So, I got on the CarPro website and reviewed their
More...
Rodney Smith
9/18/21





Sandee was quick to reply. Unfortunately, the car we want to look at is out of stock but Sandee assured us she would contact us when one came in.
Max and Leslie COOPER
9/18/21





Although there were few Sonata's available, it was a pleasant experience. There was one thing I'd ask them to improve and that is in the finance department. For some reason they've changed the paper process and it takes quite a while and the customer
More...
Felix Van Campenhout
6/9/21





Sandee was very professional and personable.
George Hodgson
6/1/21





Was a no nonsense car buying experience! Sandee was very helpful and kind. I did not feel pressured and it was an enjoyable experience. The dealership was forthcoming with all the information I needed, made sure I understood all I needed to, and upfront
More...
Brooke Gordon
5/3/21





I went to a closer dealership to test drive a Hyundai Sonata N-Line and got all the usual dealership trickery. The salesman was nice enough, but there wasn't a hint of sincerity to be found. I loved the car, so I contacted Sandee at Freeman Hyundai, told
More...
Evan Bruno
4/26/21





Was looking for a 2022 Hyundai Tucson hybrid which they did not have (no dealerships in the US seem to have them yet). Test drove a non-hybrid 2022 Tucson with Sandee and she was very friendly and informative regarding the car. Sandee noted my name and
More...
Tom Gress
4/16/21





Great service both on the sale side & finance manager. Best experience we have had in a long time of purchasing a car.
Mike Williams
4/7/21





We decided to purchase a pickup instead of the SUV. The folks at Freeman did a tremendous job. They were very friendly, and even though we did not purchase from them, they were very polite and never felt pressured.
Rodney Anderson
3/26/21





Jim was a great help. I still may buy, but I have to work out funding.
Gerald Savoy
3/12/21





Sandy listened to what I wanted and showed me the available stock. My wife fell in love with the Santa Fe limited although I was looking at a SLE. The final cost was within our range, so we drove it home.
Bruce Wilson
3/11/21





True car pros
Dennis Wayne Teel
1/17/21





Lauren was great though we only had made contact by phone. She was responsive and informative and continued to follow up with us after the initial contact. It was evident just over the phone it would be a much different and much better car buying
More...
Mark Borden
1/4/21





Great service and excellent prices.
Dell Schipper
12/30/20





Lauren and Trent and the whole Freeman team were very helpful and made sure my experience was awesome.
William Jackson
12/28/20





Very responsive in accommodating requested appointment time by Sandy. Manager Trent Boe, reached out to us to welcome and assure an informed visit. Everyone we encountered at this dealership went the extra mile. We actually came back at a later date to
More...
Christine Hassett
11/14/20





Straightforward transaction. Price/payments were as initially quoted over the phone. I would use them again
Jeff King
10/22/20





ALWAYS EASY TO SEE THE DEAL
John Lanier
9/1/20





She was very helpful and friendly.
julian padilla
8/19/20





Very easy experience! I love my Hyundai Santa Fe!
Cynthia Glass
7/16/20 Reply





It was a great experience! Sandee was outstanding. In the end I decided not to purchase car because of COVID-19. When I'm ready I'll recontact Sandee.
Greg Webb
6/12/20 Reply





Sandee and the dealership were outstanding. She went out of her way to find me vehicles for test drives. In the end I decided not to purchase a vehicle until the fall.
Greg Webb
6/5/20





I had an excellent car purchasing experience at Freeman Hyundai. Sandee Jimenez was very knowledgeable, and treated me with patience and respect. I was able to lease a new vehicle at an astonishing low monthly payment. This was by far the best experience
More...
George Kanuch
6/4/20 Reply





Sandee was excellent, had the car ready for us to drive. Helping my daughter , loved the Sante Fe but still needed to pay more of her current lease to have reasonable payments. So we agreed to do that and see Sandee in another 8 months or so. Great
More...
Ron Gourlie
6/3/20 Reply





This is the third car we have purchased by using CarPro and each time we have received excellent service,quick no hassling, great price including a discount. Extremely satisfied. Thank you
Darlene HARDY
5/18/20 Reply





They had nothing for me, looking at used
Curtis Floyd
5/9/20





They had nothing for me. Looking at used cars.
Curtis Floyd
5/4/20





Sandee Jimenez at Freeman Hyundai in Irving was outstanding from the first contact to the final purchase. She gave us a very good price after our test drive and did not pressure us at all. Sandee kept in contact with us but gave us time to decide what
More...
GARY REED
4/29/20 Reply





My experience at Freeman Hyundai was excellent. Sandee was very pleasant and knowledgeable. I was able to lease a new Hyundai at a much lower payment than I had anticipated. I would definitely recommend Freeman Hyundai to anyone considering a new Hyundai.
George Kanuch
4/9/20





Very helpful, the vehicle I wanted was sold before I could get there. Wasn't too impressed I only was going to save $500.00 going to a car pro dealer, it's not worth it to me to drive 50 miles away to the nearest car pro dealer to save that little.
Sammy Holt
4/6/20





Thank you
Giles Hudson
3/11/20 Reply





Following a rear-end collision that resulted in my 2018 Hyundai being totaled, I returned to Freeman Hyundai in Irving to purchase a car using a CarProUSA VIP Priority Pass once again. Working with CarPro Specialist Sandee Jimenez and Finance Manager
More...
Don Weitz
2/12/20





Sandee was very helpful with vehicle selection, just could not reach a deal on price.
Bill Lynch
1/30/20 Reply





We received excellent service. They were always available to answer any questions. The always responded quickly to anything we asked. We leased a 2020 Honda Pilot AWD and we love it. They found the exact car we wanted and always made us feel like they
More...
Frankie Duval
12/29/19 Reply





Good service
Tommie Converse
12/20/19 Reply





Normal contact Sandee was off when I visited so Larry helped me. He and Rodney helped me so much I referred my daughter who bought a car there too
JEFFERY Schoof
11/18/19 Reply





Contacted me right away and showed me what I wanted to see when I showed up
Ruth Foote
11/15/19 Reply





The VIP pass said to see Sandee. She was not there on the day of my visit. Larry took great care of me. Had the price I was gonna pay within the 1st 15 minutes. In and out within 4 hours. Very happy. Even referred my daughter who is in process to buy her
More...
JEFFERY Schoof
11/10/19 Reply




A simple car-buying experience. Sandee was easy to work with and helpful. <br>
Michael Jones
10/29/19 Reply





The woman I worked with was fantastic! She didn't know as much about the car as I did, but I would definitely recommend her. Very friendly.
Marcus Bruns
10/14/19 Reply





I went to three car pro dealers and received great service from all. Freeman had what i was looking for and worked out a great deal.<br>Thanks so much!
Billy Cansler
10/10/19 Reply





excellent
Kundan Patel
10/3/19 Reply





Sandee at Freeman Hyundai was wonderful to work with and made the car buying process easy and fun.
Shannon Sharer
9/12/19 Reply





I was comparing hybrid vehicles of different brands and looked at the Hyundai Ioniq. They gave me a lot of info that I can use when I get ready to make a purchase.
Michael Bennett
6/29/19 Reply





My wife and I were looking for a used car for out teenage son who just graduated High School. Stumbled across a used Hyundai Elantra on Saturday. Sunday my father-in-law said check out the prices on the new Elantra's at a non-Car Pro dealer. The rebates
More...
Beth Mannix
6/17/19 Reply





Pleasant experience. No haggling. Nice people. Great car!
Sharon Jones
5/3/19





Very courteous and on time and gave my wife a nice experience with the drive / explanation of the car.
Randy Best
3/19/19





Michael was wonderful to work with and was able to make the deal happen.
Joe Kleinkort
3/3/19





Daisy and Sandy were excellent!
Jennifer Patterson
2/25/19 Reply
Car Buying Resources
Expert advice from over two decades in the car industry.