Back to Search Results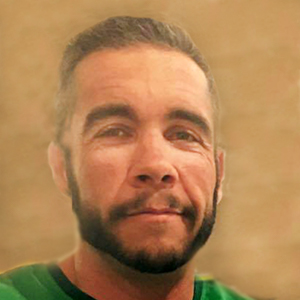 Jerry Patterson
CarProUSA Manager





201 Reviews
Select your CarPro to unlock your VIP access & experience
Claiming Your VIP Priority Pass is easy and free.
Submit the form to instantly receive your Priority Pass over email.

Jerry Patterson and their team will receive your info and vehicle preferences to connect directly with you.

Bring your Priority Pass with you into the dealership and enjoy a VIP car buying experience.
Reviews (201)





Met with BJ on Friday the 3rd, as he had the color combo for 2021 Highlander, domo was with Chris. BJ did the sale paperwork (very professional) covered all the details and answered all of our questions directly. Best dealership experience of my
More...
Jim Pyle
9/9/21





Jerry and Lexi were both great to deal with. We leased a RAF4, and it was to be delivered, next day. We suffered buyers remorse and wanted to cancel. They were very understanding and let us out of the contract.we had to apologized to Lexy for the time we
More...
Mike Tonn
8/30/21





In a word - the experience was Outstanding. Worked with Maverick and bought a Toyota Corolla Hatchback XSE for the wife last week. Thanks to CarProUSA for the recommendation. All went well from initial contact to the final delivery of the car. In this
More...
Harold Patman
8/21/21





I was hoping to downsize and reduce my payments. So, I drove my 2018 Tundra to Freeman Toyota hoping to break even on the trade in. Freeman gave me $10K more than I hoped to get for the Tundra. I drove off 2 hours later in a new Tacoma TRD Sport and
More...
Perry Gaudet
6/17/21





They got me in and out quickly
Ginger Snowden
6/15/21




I wish that the leasing process would not have taken so much time
Dan Fisch
6/14/21




I ended up going to Sewell Lexus where the salesman was VERY helpful and followed up with me without being pushy. Freeman was expecting some cars in. The sales person was very nice and knowledgeable but did not initiate contact with me after I left the
More...
Gilda Kessner
6/13/21





While no discount was offered on the vehicle ordered (understandable given zero inventory in five states), I pestered B.J. for something so he threw in tinted windows. I was shocked how empty their lot was with almost zero inventory of new vehicles.
Thomas Williams
6/9/21





Went in to buy a used Camry and she worked a deal where I could lease the new vehicle.
David Williams
6/8/21





Mr. Chu was very courteous and helpful. He was prompt in communication.
barbara Reinier
5/23/21





Outstanding process for first click on carprousa.com to personal home delivery of the vehicle. The very best experience I have ever had buying a car.
Jeff Condrack
5/21/21





My experience was A1....They delivered the car to me in Cisco. The only downfall to that was not having a salesperson to go over all the things the car can do. Bob, the gentleman who delivered the car, helped with getting the tailgate open by using
More...
Sherry Sechrist
5/9/21





Did everything from my home in California. The transaction was done over the phone and internet.
richard Mathisrud
5/3/21





Lexus was great, she had the truck I wanted to look at moved from the showroom to outside while I was walking in the door. She was also very patient while I made sure my dog crates fit in the back seat with the seats folded down. Jerry Patterson stopped
More...
Kevin Doucet
4/30/21





BJ offered to deliver the car to us as we live so far away. The driver was very kind and friendly. All transactions were done over the phone. We got an excellent deal sight unseen. BJ went out of his way to find what I wanted and it is beautiful. The
More...
Sherry Sechrist
4/24/21

They moved very little on the price and gave a trade in value lower than market. Asked if that was their final answer and they said yes
Benjamin Goforth
4/8/21





Never thought I would buy a black car, but I fell in love with the TRD Sequoia.
PERRY LARSON
4/6/21


Honestly my experience with Freeman was less than satisfactory. I went with CarPro because my dad had a fantastic experience with CarPro at Toyota of Boerne. I didn't want to because I had a poor experience at Freeman years ago, but decided I'd give it a
More...
Kris Kiebler
4/6/21





We picked out a car, test drove it, financed it, and drove out in less than 2.5 hours!
Jacob Hardegree
4/5/21

Hey i just a few concerns i filled out the priority info & got my priority pass in an email Noone called or emailed so i figured maybe just busy the next morning i went on the freeman site & did a trade value on my trade in & told the wife
More...
John merrifield
4/4/21





Excellent and efficient car buying experience.
Cheryl Joslin
3/29/21





Great experience, thank you for finding my 4 runner!
Cathy Faulkenberry
3/28/21





The whole experience was excellent, the only thing was lacking was that I felt like Dave Minor was avoiding me, maybe he didn't want to share any stories about Jerry Reynolds, lol. I asked Jerry Patterson one question, "would you let Kevin McCarthy drive
More...
Anthony Clark
3/27/21





Not the right car for me
Alton Elam
3/26/21





Jeff Harper showed me the Sienna I wanted, and BJ gave me a deal on it. Arrived at 1pm and drove off in my new car by 5. Great service! Highly recommend.
William Greisser
3/26/21





Excellent experience. Jacob Walker is a very knowledgeable, courteous and thorough salesperson. He took the time to answer all of our questions and was not your typical "pushy salesperson". We were given the best CarPro price and were allowed to make a
More...
Anthony Jerome
3/25/21





Couldn't have been better. We bought TWO cars, both hybrids. Lexy and Jerry were willing to do everything possible to make this the best car buying experience we had ever had. And it was all because we were CarPro customers. Thanks so much!
Carol Simpson
3/23/21





I was looking for a used Rav4 for my daughter but during the initial conversation with BJ, he made me an offer I couldn't refuse on a new one. The sales paperwork process went without a hitch, I was out of there driving back home within 30 minutes - and
More...
STEVEN HARRIS
3/23/21





So easy...and a great deal, quickly handled
Lauri Bachman
3/23/21

No one ever called. Ended up purchasing a Honda Pilot from local dealer.
James Smetak
3/21/21




Purchased from Family Toyota of Burleson. Way better deal.
Mike Ross
3/19/21





Lexy did a great job helping us find a car that worked for us. The sale was very smooth and we enjoyed our car purchase. We ended up with a 2019 Honda Pilot that met our family's needs. Thank you.
Steve Beard
3/17/21





Lexy was informative with a no pressure sales approach. Jay Hardy also helped with the details of the purchase and was very courteous. I was comfortable with my trade in value and purchase price.
Maureen Underwood
3/17/21





Best experience ever, bar none. Usually every thing goes somewhat well, then you go into F&I. That is when the nightmare starts. We have purchased numerous Toyotas thru out the Metroplex. Lone Star, Longo, Toyota of Richardson and Plano, to name
More...
Jon Smith
3/12/21





Third purchase from Freeman Toyota. This purchase was the most seamless of the three. Thank you.
Candelario Trevino
3/8/21

I contacted Freeman via email VIP pass. The car in question was quoted to me. I then contacted a different Toyota dealer offering essentially the same car who quoted me a few hundred dollars less for the same car. When Tommy subsequently called me, it
More...
barbara Reinier
3/7/21 Reply





Great staff. Very kind and helpful.
Christi Clark
2/28/21





When I submitted the form, I was undecided about buying a car. I received my Priority Pass, but I ended up deciding to wait on making a purchase. I never followed up with Freeman. I may contact them at a later date. Thanks for giving me a pass.
joe Bentley
2/28/21





Great service great people did exactly what they said no problems
Joseph Owen
2/4/21




helpful but havent found the vehicle i wanted still looking
randy dyer
2/3/21





All of the communication has been by phone and we are looking for a $5000 car for a special needs lady on a very limited budget. Yes she was extremely pleasant and more than willing to help us out. I do love the Freeman Dealerships.
Gregory Hargrave
1/22/21





I have purchased vehicles in the past but I have to say this was the best experience buying a car I have ever had. Being a Carpro listener definitely paid off for me. Everyone at Freemam <br>Toyota were amazing.
Robert Stewart
1/3/21





Easy and straight forward
Bob Riley
1/3/21





Easy and straight forward
Bob Riley
1/2/21




As you would suspect, things were pretty busy, and the car we had seen the day before, sold just before we walked back in. We were shown a couple more cars which met our needs, but were more than our stated top end price, and we did settle for one of
More...
Albert Page
1/1/21





By far the best car purchasing experience of my life. Nick White found the combination of features & options we wanted. He not only looked at what was available in the DFW area but also was on the schedule at the Toyota factory. Found just what we
More...
mike Patterson
12/30/20





They took care of us very well and the only glitch is, that I still don't know what bank financed me or what my interest rate is. I have contacted my insurance company and they can't get everything changed over with out that information. I left James a
More...
Angela Smith
12/28/20





I went through the CarPro website for a VIP pass but instead of sending me one through an e-mail Jerry Patterson had Lexi contact me directly. They let me take an extended test drive and found the car I wanted with the options I wanted. The Freeman
More...
Michael Bennett
12/24/20





Great experience. Adam very patiently explained all the whiz bang technology. Made me a little nostalgic for the days of popping the hood and kicking the tires. It's all good, though.
Jane Carver
12/15/20





Everyone at Freeman was super helpful. Even after the deal they were available to answer questions. They delivered the vehicle to the El Paso area which really impressed my father for whom we leased the vehicle.
Jesus Hernandez
12/11/20





Called about Tundra lease. It would not work for me. They were very helpful.
Jimmy Tucker
11/27/20





I could not have been more pleased with the customer service I received. They treated me as if I were royalty. I would highly recommend this dealership to anyone at anytime
Donnie Conner
11/26/20





Straight-forward experience resulted in a fair price without all the traditional bargaining. Smaller vehicle inventory resulted in vehicle coming from Houston.
Phillip Lumpkin
11/23/20





Best car buying experience I've ever had! I'm in my fifties and I've purchased a lot of vehicles but Freeman Toyota exceeded all my expectations. I listen to Jerry Reynolds (The Car Pro) and he strongly endorses Freeman Toyota, I believe it's the only
More...
Robert Andrews
11/17/20




Amber worked hard to find the vehicles I asked for, but could not agree on the prices. I appreciated the low pressure approach from everyone at the dealership.
Kevin Womack
11/10/20





Great experience.
Scott Troyer
11/8/20





Lexy, who works with Jerry Patterson, was our main contact. Lexy did bring in one of the sales managers who explained how Toyota has a very generous leasing program which we took advantage of. <br>Great experience!
Schwartz Schwartz
11/6/20





I hope you aren't tired of hearing good things about Freeman Toyota.<br><br>Made an appointment with BJ for last Friday afternoon about returning my current lease which is up in December. We had decided to return the 2018 Camry for a 2020.
More...
Kenneth Gill
11/5/20





easiest car buying experience we have ever had
joseph atkins
10/30/20





Freeman Toyota is great. I'm impressed with the professionalism every time a go in ... all the folks from the service operation, the sales folks, and the numbers (finance) guys.
Robert Bittle
10/19/20





It was all good. Christian based business.
Fred Barber
10/18/20





Salesman listened to our needs and helped us purchase a new car. The finance person needed negotiation to get a better rate that matched our credit score.
Don Lange
10/9/20





Excellent service and knowledge
John king
10/8/20





This transaction, just like the last one, was the easiest, smoothest car buying experience that we have ever had. The truck was ready for us & full of gas when we arrived at the dealership. We did not have to wait for the processing of the financing.
More...
Linda Brandon
9/23/20





They where spot on. Very helpful, we just ended up going a different direction.
Neil Bohon
9/20/20





I leased from D&M Leasing before I got to the dealership.
William Brewer
9/13/20





Went the extra mile to find the 4Runner we wanted and made the process easy with no pressure.
Corey Ford
9/10/20




Lexi was very helpful and willing to show us what ever we wanted to look at.
Mike Tonn
9/10/20





This is the 4th vehicle my family has bought or leased from Freeman Toyota. We love the new Camry. Jerry, thanks for the input on the xse model it�s perfect!!!!!
Dave Roberson
8/27/20





fast process...
Michael Derrick
8/20/20





Good experience.
Lisa Batzle
8/16/20





Five star service from start to finish. I told Brian I was in no hurry and it most likely be a week or so before I made my decision. He was fine with that with no pressure to hurry up and buy.. Finance was just as great.
MICHAEL MORRIS
8/9/20





The experience was made easy, and the deal was second to none.
Stephen Gumpert
8/7/20





Gave me the best trade in for my 2018 Tacoma.<br>Bought a 2020 red Tundra, a beautiful truck. The truck has 3 or 4 extremely small hell dents. MY wife nor I had noticed. AFTER we struck a deal BJ took us and showed us the extremely small damage!!!
More...
WILLIAM PETTY
8/6/20





I did not present the Car Pro Pass because they contacted me through the phone and email. So the deal was done before I went to the dealership. We can just Blame Covid-19 since everything is blamed on it now. I just picked out a 4 Runner and looked at
More...
Greg Davis
8/3/20





My VIP Pass showed J. Patterson as my point of contact. I called and Matt said Jerry Patterson was on vacation. It was seamless... set up a time to pick up a vehicle to test drive. Funny thing as we were getting ready to take the Highlander out for test
More...
Kirby McLain
7/29/20 Reply




Nick and Matt were very helpful and professional. We just couldn't come to a mutual sale price for a new Toyota Tundra.
Bradley Perrier
7/28/20





The folks at Freeman are of the utmost professionalism, very helpful and even stayed late to accommodate my schedule!! Wonderful group of guys!
Brandon Rich
7/27/20 Reply





Great job.
DAVID MCCALMAN
7/14/20 Reply





Outstanding!
Steven Yancey
6/19/20



Start was quite rocky but in the end I was pleased.
Melissa Dalton
6/18/20 Reply





Third vehicle I have bought using Car Pro. As good as the last two where (F-150 and CX5) this was even better.<br><br>Was very surprised with the extended warranty discount.<br><br>Brian did an excellent job. Was well worth the
More...
Dennis Miller
6/18/20 Reply





Very good experience.
Paula Higgins
6/16/20 Reply





It was the best car buying experience that I have had! Thank you Car Pro and Freeman Toyota!
Gary Stewart
6/5/20 Reply





In the last month we have leased two vehicles from Freeman, a 2020 Crew Max Tundra and a 2020 Camry SE. This move saved us 300.00 per month compared to what we were paying. Both vehicles were delivered to us (50+miles from the dealership... Holy Cow!)
More...
david Lang
5/29/20 Reply





These guys went out of their way to be of assistance. Fantastic bunch. Did everything over the phone and they delivered too. I required leather seats and we went through all the paperwork when I got a call to say that the in store paperwork showed
More...
John Griffin
5/19/20





I loved the Car Pro Experience. Bought a new car and had the oil changed in my current auto. It was great service at a reasonable price.
Kathy Averitt
5/15/20 Reply





When I got the Priority Pass, I was called by someone at the dealership, I didn't catch his name. When I got to the dealership, Brian was waiting for me. This is the third time I have used CarPro to purchase a vehicle. I have found it to be much easier
More...
Richard Fox
5/12/20 Reply





I just went to test drive the Tundra and Tacoma, thinking about a lease. B.J. handed me off to Nick who set up my test drives. I discovered it was a challenge to get the Tundra into my garage. Nick was very helpful and answered all my questions. Freeman
More...
Daniel Kithcart
5/10/20





This is my 5th purchase from BJ. This was another seamless transaction. BJ and Tommy are so professional, courteous and friendly. I recommend them to anyone that will listen.
Ron Cornelius
5/3/20





Excellent experience with Freeman Toyota and Tommy was great. I've purchased multiple vehicles from Freeman over the years and have been very happy with the results. We looked at the RAV4 and liked it but decided another vehicle would meet our needs.
Robert Norris
5/1/20 Reply





Easiest car buying experience I have ever had. Best price around. Everyone at the dealership was great!!!
Linda Brandon
4/25/20 Reply





This dealership lived up to expection.....debating whether to keep 2011 CRV or lease Toyota Tacoma
Nick Georgas
4/24/20




Nicholas did and excellent job presenting the value of the Highlander. I did not buy on the spot because the vehicle did not offer all of the features I was looking for, but it was not due to the dealership not doing there best.
Bill Gressett
4/23/20





The support was excellent, I was well satisfied with the deal, and he was able to find exactly the car I wanted with all the right features and colors. I drove a similar car home for my wife to look at and drive. She pointed out that the seats are
More...
Douglas Gagliano
4/22/20





NIcholas was very responsive and worked through a few different options after discussing the vehicle I was looking for. The experience in the Finance Office was smooth and pleasant as well. Primo Sanchez was knowledgeable, efficient, and helpful.
DARREL PHIPPS
4/19/20 Reply





Experience was great. Delivered the truck to my door. Everything was done online up to the delivery.
Donald Fleming
4/12/20





Everything was amazing from the price of the vehicle to the financing of it it. I highly recommend this dealership to anyone.
Sarah Hellums
4/8/20





Just leased a new Toyota Corolla SE for my 89 year old dad. What a great looking car! This is his third lease with BJ at Freeman. His previous two cars were Camry's. BJ is absolutely the best guy to work with. This time, due to the current situation in
More...
Tony Steadman
4/5/20





Brian did an excellent job locating the vehicle I was interested in and he was very responsive to my questions. Due to the coronavirus, everything was handled remotely, but the process was very smooth, including the delivery of my new Tundra to my home.
More...
GARY BROYLES
4/3/20
Car Buying Resources
Expert advice from over two decades in the car industry.