Back to Search Results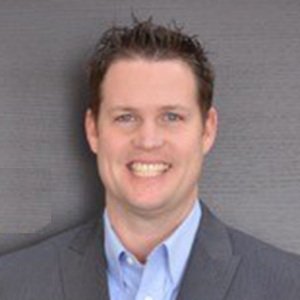 Curtis Priddy
CarProUSA Manager





14 Reviews
Select your CarPro to unlock your VIP access & experience
Claiming Your VIP Priority Pass is easy and free.
Submit the form to instantly receive your Priority Pass over email.

Curtis Priddy and their team will receive your info and vehicle preferences to connect directly with you.

Bring your Priority Pass with you into the dealership and enjoy a VIP car buying experience.
Reviews (14)





Jeff made the entire process easy and enjoyable.
DENNIS HOGAN
4/2/21





Haven't had time to pursue lease/ purchase yet.
Terry Cheek
3/16/21





Salesman was very knowledgeable and accommodating. Didn't buy that day but still a possibility.
Arch Leslie
2/6/21





From the first email via the CarProUSA Dealer referral to the walk out the door to my new Corsair, this dealership's automotive buying experience was amazingly easy and stress-free. As a single female shopping by myself for an automobile, working with
More...
Nancy Kohlman
1/14/21





Knowledgeable, helpful and prompt.
Hez Balch
10/23/20





Didn't have to present the VIP Pass because Robert was waiting for us at the front door with the 2 cars we had discussed on the phone. The only problem We encountered was deciding what to buy. With NO pressure, at Our instance, we purchased a much higher
More...
Allen Alford
8/23/20





The dealership was wonderful, the only complaint I have is their selection was very small. We did end up purchasing a Lincoln Nautilus from Planet Lincoln in Dallas. This was such an easy transaction and they had a great selection and their pricing was
More...
Jane Fussell
6/29/20





Jeff was great! He went above and beyond in the process to make this the best experience.
James Dodson
6/24/20 Reply





Very honest and staraightforward
Robert Chitwood
4/4/20





This was the finest car buying experience that I have had in 50 years of purchasing cars. Normally when I leave a dealership after purchasing a car I have a feeling that even if they gave me the car that somehow I was being cheated but not this time.
More...
Charles Sweeney
3/29/20 Reply





The dealership contacted me by end of day of submitting for my VIP pass and were very helpful.
Mike Southard
2/22/20 Reply




I had already met with Mark and he was referred to us after your alert. We gave him what we were looking for and he was to get back to us. A week has gone by and no further contact.<br>We may still hear from them but we will be trying another
More...
John Hannum
11/17/19 Reply





Jeff is a great guy, helped us through the whole process and we have a car on order. Jeff even brought a car to our house to test drive.
Robert Sitton
10/29/19 Reply





Very good experience.
Donna Puyear
7/4/19 Reply
Car Buying Resources
Expert advice from over two decades in the car industry.