Back to Search Results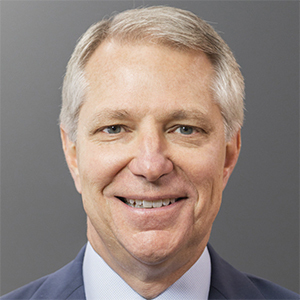 Robert Goodwin
General Manager





43 Reviews
Select your CarPro to unlock your VIP access & experience
Claiming Your VIP Priority Pass is easy and free.
Submit the form to instantly receive your Priority Pass over email.

Robert Goodwin and their team will receive your info and vehicle preferences to connect directly with you.

Bring your Priority Pass with you into the dealership and enjoy a VIP car buying experience.
Reviews (43)




Not necessarily dealers fault due to lack of inventory. Never did really get my questions answered about ordering a Sorento. Ended up finding one at a different metroplex dealership and purchased there.
Chad McKay
5/29/21





This was my first time using your used car buying engine. This makes buying used cars that could be any make rather than going to individual dealer pages that you don't know what they might have in stock. David Murga greeted me as a Car Pro listener and
More...
Shane Pace
5/14/21





Blake answered all questions, test drove two different cars (Kia Sportage EX and Subaru Forester) discussed options concerning the pros and cons of financing and leasing and he fully explained all of the options in the vehicle. Everybody from the sales
More...
Edward Daniel
5/13/21





What a joy to interact with Madyson. We ended up finding another vehicle that met our needs a little better, but would have bought here without hesitation.
Barry Olson
5/2/21





Very relaxing and very helpful
Bryan Cruze
4/7/21





I ordered a 2021 Kia Telluride SX. I will not take delivery until April 13-14. Mr Avera made the transaction very easy. I highly recommend Andrew Avera.
Don Marks
4/2/21





Art, and the rest of the people at Huffines, were amazing. So kind, patient, and easy going. I would def recommend this dealership to anyone wanting a Kia. Sadly the Sorrento was a little more than my budget could afford
Rob Chirico
3/29/21





I started focusing on KIA Sorentos after seeing numerous reviews, including CarPro's. I looked on the CarPro website to find a recommended dealer, Huffines. I looked at their inventory and found a 2020 with low miles. Immediately, I called the GM. He
More...
Curt Biggers
3/28/21





GM, Robert Goodwin, Sales Consultant, Madyson Biggers & Sales Director, Phillip Viva were all very good to deal with. Highly competent, professional and very friendly. I'm sorry we couldn't put a deal together.
Chris Howell
3/9/21





Knowledgeable, friendly. Pointed out items we had requested and explained the order process. All around nice experience.
G Johns
2/27/21





The BEST car purchase experience EVER. Matt made the purchase easy and Fast.
Stephanie Carpenter
2/18/21




Did not go in. Phone and text. Just no Tellurides.
Dennis Wayne Teel
1/17/21





Art was very responsive and gave straightforward answers to my inquiries. While we ultimately did not purchase a Kia, we appreciate his respnsiveness and helpfulness.
Harry Burritt
12/29/20





I have been listening to Jerry and Kevin for a long time. Trying to help son purchase his first car.
Steve Freeman
12/20/20





Very friendly staff and a relaxed,, no pressure sales environment. New and clean facility.
Duwaine Wallace
11/25/20





I made the initial contact with Donovan and held a Telluride that was coming into the dealer for our daughter and son in law. I put a deposit down sight unseen. Our daughter and son in law were very happy with Donovan and everyone at the dealership. No
More...
Michele Woolman
11/22/20




We have talked via phone and all questions were answered. Since we live in Temple Tx. we have not made the drive <br>to the dealership yet as this vehicle is for the wife, as a person in Management and HR she wants to visit where she
More...
Chris Garey
10/24/20





No pressure, excellent service. My 2017 Genesis is beautiful! God is good!
Kerry Brenner
10/10/20





We actually spoke with a Art by phone before we made the drive up to Corinth. We were looking for a specific vehicle and wanted to see if he had any in stock. He was extremely sharp, professional, and courteous. He had already referenced our corporate
More...
Buddy & Carol Rose
10/7/20





When I received the contact person from CarPro it was Robert Goodwin the GM. I called Robert on Saturday, it was on vacation that day but still answered his phone and we talked for 30 minutes about my options for a new Kia. He was very helpful. When I
More...
Bruce White
8/23/20





First class from start to finish. Jeremy did everything in a very courteous and non rushed way. I was given a fair price for my trade and the transaction was completed to my satisfaction.
James Reynolds
8/19/20





Everything done over phone. They delivered new car and took trade back. 8th or 9th time using VIP. It just keeps getting easier every time. Jerry, thanks for the incredible service you provide. No hassle , no pain car buying experience. <br>Keith
More...
Keith Hardesty
8/17/20





Will is an outstanding employee. He was very helpful and made the experience pleasant!
Paula Reynolds
7/6/20 Reply





Rob's team is always great and Art was no exception! He helped my granddaughter pick out a 2012 Subaru Outback and got her through the process of buying her first car. Great service, excellent customer care. Rob's staff did it again!
Lowell Johnson
6/12/20 Reply





They really tried to sell me the used car I wanted. It had a whistle noise which they tried to fix. Great price and service. They were great and would highly recommend the dealership, GM and sales person David Murga
Ron Gourlie
5/7/20 Reply





The sales person, Art Lambert was wonderful. The best purchasing experience. Huffines KIA of Corinth was fantastic. The facility has a lot of room to see the cars and was excellent to work with. We went during the Corona Virus stay at home order. The
More...
Karmon Korleski
5/4/20 Reply




They were very professional and great to deal with
Joseph Hazewski
5/3/20





Donavan was very nice , was looking something pre-owned .
Curtis Floyd
4/30/20 Reply




This dealership was so nice and ready when I arrived. Art was EXTREMELY knowledgeable on the vehicle, which is not the case in some other dealerships I've visited. He was very patient and answered all my questions. I was concerned about the price being
More...
Robert Williamson
4/15/20 Reply





Andrew was responsive but no-pressure. He knew his stuff and was easy to work with.
Robert Lemke
3/28/20 Reply





Spoke with them on the phone- they gave me the info I needed to chose the right car for me
TODD KILLMON
3/17/20 Reply





They were all very helpful. They were not selling, they were answering questions. We left feeling confident in being able to make the right decision for us. We decided to lease a new Telluride!
Mark Hines
10/25/19 Reply





The 2019 Kia Forte that I purchased was the third vehicle that I have purchased from Huffines Kia Corinth under the Car Pro program, and once again, the experience was exceptional. <br><br>I hadn't planned on purchasing a new car at this
More...
Gary Bellaire
10/1/19 Reply





Of all the dealers I contacted, these folks were the most responsive and accomodating. While they are not close by, the service and deal made the trip completely worthwhile.
Ken Foley
9/10/19 Reply





As CarPro listeners, dealt directly with GM Robert Goodwin who presented a standout experience. Responded immediately and gave real honest answers with a genuine sense of friendliness. Unlike most dealers, made all deal numbers transparent and easy to
More...
Naomi Murata
9/6/19 Reply





Pleasant representatives and helpful with learning new car.
Alice Mankoff
8/26/19 Reply





Excellent experience! Robert Goodwin runs an A1 operation. My sales rep, Art, was easy to work with and knowledgeable about the entire process. Absolutely no pressure, from the initial contact all the way through delivery!
Lowell Johnson
7/16/19 Reply





Huffines Kia in Corinth was great. They worked hard to find the exact vehicle that I wanted at the right price. I didn't end up purchasing, but the experience was very positive from start to finish.
Melaynee Broadstreet
7/1/19 Reply





William McGraw has been working with us for about a month to find the right Telluride for us. This is still in progress. He has been very helpful so far.
Marvis Furguson
6/27/19 Reply


I was placed with a new salesman. Did not even have a business card. I wanted a print out of the window sticker and he did not know how to do it. He got with the sales manager who showed him how to do that and he still could not do it. The salesman
More...
Phillip Masters
6/12/19 Reply





We were very pleased with our reception in the showroom and prior on a call, and with the way that Huffines worked with us to make things as good as possible for us. We are extremely pleased with the service, with the vehicle and with the deal we
More...
Kent/Becky Couch
6/5/19 Reply





Mr Goodwin called back with five minutes of my e mail. His assistant Alex did his best to locate a Kia CPO, but my daughter could not settle with the color!
JASBIR AHLUWALIA
3/5/19





Both Matt and Darwin were wonderful, with great advice and information about both the car and financing. We had a great experience.
Sharon Martyn
2/17/19 Reply
Car Buying Resources
Expert advice from over two decades in the car industry.