Back to Search Results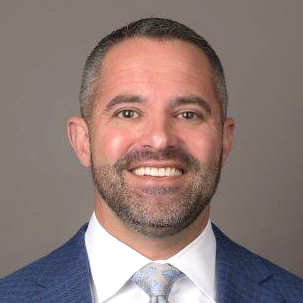 Charles Owen
General Sales Manager





56 Reviews
Select your CarPro to unlock your VIP access & experience
Claiming Your VIP Priority Pass is easy and free.
Submit the form to instantly receive your Priority Pass over email.

Charles Owen and their team will receive your info and vehicle preferences to connect directly with you.

Bring your Priority Pass with you into the dealership and enjoy a VIP car buying experience.
Reviews (56)





Park Place had the precise vehicle I desired and met my 'target' price; a vehicle to replaced my 15 year old Lexus [that had also been purchased from Park Place]. I was treated kindly and respectfully and completed the transaction in 2.5 hours. Could not
More...
Carrie Becker
6/19/21





My husband and I were treated with ultimate courtesy. Car Max offered us more on our old lease than they did, so they agreed to meet that price.
Marcia Murphy
5/28/21





Good follow up on car purchase. Did everything we agreed on. I would purchase another vehicle from Sean.
Gary Chatelain
5/27/21





Very nice to deal with. The price quoted was similar to the price quoted in Minneapolis. We decided to not lease or buy at this time from either dealer.
Randy Bohn
5/25/21





Hi Jerry,<br>We purchased a certified pre-owned 2019 RX350 from Park Place Lexus in Grapevine this past week and couldn't be happier. We were initially met by Nathan Henry and our sales experience manager, Walter Onubogu. They both worked very hard
More...
Dennis Reger
5/20/21





This was an excellent buying experience. Zane and John were professional, courteous, respectful and a pleasure to deal with. This dealership does not play games with their customers. They provide full transparency over the process in a no pressure
More...
Jerry Kegley
4/4/21





David was very friendly, informative and easy to talk with. They had reduced the car price for me by 1k by the time I got there and they gave me the extras I requested: all weather mats and update on the navigation system as it wasn't able to find my
More...
Daniela Piper
4/4/21





Painless, fast and friendly car buying. I purchased a new 2020 UX 250h.
Greg Webb
2/8/21





It did take longer to get the car prepped than I hoped
Ron Rose
1/12/21





Leased a new Lexus RX350L for my mother-in-law. Zane took care of everything over the phone. Even had one of his guys drive it down to San Antonio from Grapevine without me asking. I was planning on having one of my kids do it. After all, what are
More...
jeff seidel
1/4/21




Elliott was very nice but seemed to struggle some on what some documents were for and forgetting to get me to sign some. The process seem to take longer than it should've since we didn't have to haggle on a price.
Kim Minnick
1/1/21





No hassle buying. Filled out all the paperwork online so only had to sign when went to pick up the vehicle. Allowed me to take the vehicle to our mechanic to be checked out. Found a couple of somewhat minor things needing attention & the dealer is
More...
Ron Lee
12/30/20





Everyone was out of the Lexus IS 300 model I wanted. Brian found one for me. It was the last one they had. Park Place wasn't the most convenient dealer for me but they were great. Brian went out of his way to get me the car and hold it for me. I ran
More...
Oliver Klinger
12/29/20





This is the best car experience I have ever had. Josh was patient and professional. Despite Covid we felt very safe in this dealership. We bought a Certified 2019 RX 350. This is the second vehicle we have bought from Park Place. We would never go
More...
Kathie Bailey
12/25/20





Very nice dealership and salesman. Knowledgeable but not pushy. Understood that we wanted more interior room than the Lexus offered. Would recommend to anyone interested in Lexus.
Delwynn Sherrill
12/14/20





Great experience.
Richard Svoboda
12/13/20





Zane and Randolph were great. This makes our 8 vehicle purchase using CarPro
Ray Alison
12/10/20





Kevin, and all at Park Place, were great!! Bought an RX 450H and looking forward to exemplary Park Place service!!
Steve Regian
11/24/20





I followed the online process and Nathan reached out to me within 24 hours about a used car on their lot. We handled most of the deal through email and over the phone. We came to terms on a Friday, but I couldn't make the 2.5 hour (one way) drive until
More...
mike skelton
11/17/20





Everyone was great! It was so easy signing the papers! They don't push you off to another person to seal the transaction. The preowned sales manager was amazing. This is our second car purchase there and they are the best!
Susan Grimes
8/23/20





Great!
Stephen Conley
8/22/20





This is my 16th car and absolutely the best car-buying experience I have ever had. The process started with Jerry's email response answering my several questions. I then emailed Park Place Lexus Grapevine and literally within a few minutes Nathan Henry
More...
Vernon Rae
8/18/20





I did not make the purchase because the trade-in loan-to-value did not make sense right now. The dealer made a good offer for the new car purchase and the trade-in. The trade-in value was simply lower than I expect at this time.
Joseph Gesino
6/28/20





After hearing you talk about the CarPro way of buying a car since before you were the car pro, I finally got to experience it for myself. Reuben contacted me a few minutes after I printed my pass. after telling him what I wanted he went to work on all
More...
john kitch
6/21/20 Reply





Was a very pleasant experience .
Carol C. Lehew
5/17/20 Reply





Most of the deal was handled over the phone before we took the test drive. Chris was very professional and accommodating to our needs. We purchased a 2014 Lexus ES350 with the Luxury, Navigation Package. We traded in my wife's 2012 Camry SE with 65,000
More...
Louis Pomaro
4/21/20 Reply





We worked with John and Zane... both were great!
Carol Henderson
4/13/20





Exceptional process; really cared about getting to the right deal for the right vehicle; ended up trading my second vehicle as well!
David Carroll
3/19/20 Reply





I assisted a lady from church, Joan Walenty, who's husband has passed find a new car. We originally looked for a certified pre-owned Lexus SUV but it was cheaper to buy and finance a new model. Joan is very happy with her new car. The experience was so
More...
Patrick Jeffrey
3/8/20 Reply





Randall did a great job walking us through this transaction. He showed a complete command of the details and numbers and was able to not only authoritatively answer each of our questions but also skillfully guided us through the process. May be the best
More...
David Beathard
3/8/20 Reply





Very informative salesman and made the transaction very smooth.
David Russell
2/23/20 Reply





We just brought our 3rd RX at Park Place, and thanks to you we got the best treatment deal we have ever gotten.<br>Thank you! Thank you! Thank you!<br>
Ray Crews
2/5/20





Experience was wonderful on the last day of the year.
Paula Czapko
1/12/20 Reply





Everything went so smoothly. Love my new Lexus.
Paula Czapko
1/5/20 Reply





Jerry, your superb advice coupled with Park Place Lexus' Zane Sommers and Danny Cantu provided a buying experience I can happily recommend to anyone. I'm a regular listener because I appreciate the depth of your industry knowledge and select dealers.
More...
Charlie Bennett
12/26/19 Reply





Pete and Mike gave me exceptional service. I was looking for the GX 460. Either 2016, 2018. A 2016 trade came in and they worked with me to get me the deal I needed. The car was delivered in exceptional quality. It does not look like a 4 year old
More...
Deborah Bowen
12/19/19 Reply





I was taking my S.I.L to this dealer and trying to show her the benefits of using it I would have purchased the beautiful car, with the Lexus warranty for the price they were offering, but my S.I.L. wanted other things on the car and bought one from MB
More...
Cliff Russell
12/10/19 Reply





Charles is the Gold Standard for Car Pro dealers. Straight forward and provides fair pricing without playing games. If you want a new Lexus......Call Charles, you won't be disappointed. Purchased my sixth Lexus from Park Place....it won't be my last....A
More...
Joseph Hazewski
12/8/19 Reply





Ezell Williamson is the best!
Sharon Parisi
12/6/19 Reply





Very quick response and excellent follow up.
Joan Parma
11/16/19 Reply





I've dealt with Park Place before and have always been pleased with their operation. No fuss, no muss, and they do what they say they're going to do.
David Linder
11/13/19 Reply





Its Park Place,,, They set the bar for all to follow,,, what more can one say?
Joseph Rakoczy
11/3/19 Reply





SMOOTH NEGOTIATION.
Al C Enlow
10/1/19 Reply




We liked Park Place. We used your service with Freeman Toyota when leasing a Highlander. The name given to us with Freeman was BJ Stankovich. He was the first one to greet us and made sure we were getting the deal we expected. He did let Sam Scarlett
More...
Robert Ohlendorf
9/11/19 Reply





The entire process was seamless. Reuben did a great job, and everyone we came into contact with was great. My wife drove away in new RX350 Premium and she is very pleased. We have used the Car Pro process on 6-7 different vehicle purchases and we are
More...
Jim Bergstrom
8/4/19 Reply





We had a very good experience with Park Place. It is a very inviting dealership.
Glenda Carley
7/22/19 Reply





Easy transaction. Daniel really took care of us. We drove in from out of town and it went very smoothly.
Chuck Tennesson
7/1/19 Reply





I live in Abilene and we did the whole deal via email and telephone. Mr. Cabriales stayed in touch throughout the transaction. Very easy and enjoyed experience.
Chuck Tennesson
6/23/19 Reply





They were great and no hassle
Lisa Williams
6/9/19 Reply





I didn't need to turn in pass as when Brandon called me he knew I was a carpro referral. I took my trade to carmax first to get the offer from them. I then emailed brandon pics of my car and he called the next day to tell me they will offer the same
More...
Keith Goodman
6/7/19 Reply





We really felt like we were a valued guest and felt that we were getting a good value for our money.
Scott McAllister
5/30/19 Reply





Dealership was very friendly and no pressure. The 2019 RX 350 does not have Apple Play in it so we will not consider buying until the 2020 model comes you.
dean summers
5/3/19





Great experience.
Joseph Gesino
4/11/19





Another great car buying experience! Very professional & helpful! Third time using the Car Pro recommendations and all have gone great! Highly recommend!
C. Wollard
8/9/18





Easiest car purchasing process I have ever had. Staff friendly and answered all my questions. Reuben McPherson, sales experience manager, handled all my needs.
John Raef
8/6/18





Another great car buying experience! Very professional & helpful! Third time using the Car Pro recommendations and all have gone great! Highly recommend!
Carolyn Wollard
8/5/18
Car Buying Resources
Expert advice from over two decades in the car industry.