Back to Search Results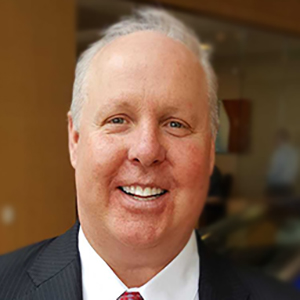 Chris Brunner
General Manager





68 Reviews
Select your CarPro to unlock your VIP access & experience
Claiming Your VIP Priority Pass is easy and free.
Submit the form to instantly receive your Priority Pass over email.

Chris Brunner and their team will receive your info and vehicle preferences to connect directly with you.

Bring your Priority Pass with you into the dealership and enjoy a VIP car buying experience.
Reviews (68)





Chris responded very quickly after receiving my request. I told him I wanted to purchase either a 2022 Lexus NX Hybrid or RX400h. He gave me tons of details about both cars. However, they don't have any to drive at the moment. He is expecting the NX in
More...
Lisa Hooper
11/27/21





A second fabulous experience with Park Place. Chris Brunner and Don Mitchell were exceptionally professional and thorough.
Cathy Hurd
11/11/21





Darren is very knowledgeable and helpful. They are very easy to do business with.
Mary Kist
11/2/21





I was assisted by Herb Simonsen and Ken, originally looking at used but ended up buying new overall the best car buying experience I've ever had.
Eric Markley
10/19/21





Sales rep kept me updated on the vehicle. Unfortunately, I'm located in Houston and could not get away that weekend. The dealer was great! Had no issues.
Shane Riley
6/17/21





Victor did an excellent job of finding a way to finish our car lease so we could lease a new GX460 at the payment we desired.
Dennis Allen
6/3/21





I reached out to Chris Brunner at Park Place Lexus in late March inquiring about a Lexus RX350. Chris immediately returned my call and we met up that day. He even gave us a tour of the dealership and took extra time with us. With limited inventory on
More...
Gregory Fuller
4/30/21





Great experience overall. Very good deal and red carpet treatment. GM Chris Brunner and Salesperson Billy Clark did a great job, even putting a red bow on my wife's RX350 when we came to pick it up as it was her birthday. Only hiccup was not being able
More...
Andre Mauboussin
4/14/21





Easiest car buying experience ever. I'm very happy!
Jeanne Campbell
4/3/21





Everything went very smoothly.
Joseph Barns
3/24/21





I live 3 hours south of Park Place Lexus. I listen to the CarPro Show and value Jerry's advice. I first went to the local Lexus dealer in Austin, but even with an appointment, they treated me like they were doing me a favor by showing me a car. I
More...
Jay Valentine
3/18/21





We had a great experience at Park Place Lexus Plano. Chris Brunner and Herb Simonsen found us the vehicle that we wanted. Their professionalism and friendliness made the buying experience smooth and easy.
Mike Johnston
3/16/21





The answers above are because everything was done over the phone. Herb called after the dealership received my email from the CarPro website and we discussed exactly what I am looking for. Since they did not have my car in inventory, he is looking for
More...
Allan Cross
3/6/21





Mohammad Khan was an excellent representative of Park Place and Lexus. His sales price significantly beat another dealer's price. He listened to me and helped me decide which car was best for me. I am also happy with the ease of returning my previous
More...
Carole Adams
2/10/21





The service at Park Place has always been great. This is my 3rd car I have gotten from Park Place.
Donna Williams
2/5/21





Very good experience
Debi Parham
1/25/21





Extremely professional staff; beautiful dealership; takes no for an answer vs. pushing F&I type products and add on services we did not want.
Tom VERTIN
1/13/21





Chris was very helpful and understanding. He went above and beyond to search for vehicle options for me and did not pressure me to consider a vehicle other than what I specifically asked for, despite the fact that he didn't have any in stock. It is not
More...
Jerry Garner
1/3/21





Very laid-back, low key, no pressure, answered all of my questions, gave me the dealer invoice price -- couldn't be more pleased.
Scott Whitcomb
12/27/20





Chris the general manager met me at the reception desk, listened to what I wanted.<br>Paul took me for a test drive and walked me through all the paperwork and I drove home with my certified RX450h. All in about 2 hours. No fuss, no haggling
More...
Robert Morris
12/22/20





This the fourth time we have leased a Lexus from Park Place Plano using the VIP program. Each time the experience has been as advertised. We were presented with the best price from the beginning, no haggling and great follow-up. The December incentives
More...
Larry Krasner
12/18/20





General Manager met me at the front desk, listened to what I wanted. Paul took me for a test drive and we had the paperwork done in 2 hours.<br>Everything went just great.
Robert Morris
12/15/20





Very helpful. Unfortunately, they did not have the vehicle I was looking for. They have a very strong competitor who is also very good and were able to get the SUV we were looking for. Will certainly consider them in the future and will give their
More...
David Abbott
12/10/20





One of the easiest buying experiences I have had. A little more Detail on Explanations at the delivery Would have been nice but that is pretty minor.
Bob Donaldson
11/17/20





Very helpful and responsive to my request for information. Especially, because this was a dealership that was located 200 miles from my home. I was trying to get information on the 2020 models that they had available. They ended up not having a vehicle
More...
Patrick bourgoyne
11/9/20





At this stage the vehicle I am wanting (2021 IS300) is not due into the dealership until late November. As our previous vehicle was purchased through Park Place Lexus, I see no reason why we would not strike a deal.
Jim Raydo
10/29/20





We paused the search process, but have resumed.
William Raiden
10/26/20





I emailed Chris Brunner on Sunday thru your website. I was not expecting to hear back from him until Monday, however he called me within 5 minutes of sending the email. He set me up with Kelli and after learning what I was looking for she sent me pricing
More...
KEN GREGORY
10/25/20





We paused the search process, but have resumed.
William Raiden
10/25/20





Everything was so smooth. The staff was wonderfull Love my new car. Had it within a day.
Kathleen Honeycutt
10/20/20




One I mentioned CarPro, I got a price I was unable to get simply by dealing with Sales Staff. The savings was substantial enough to allow for adding dealer options that we wanted.
Joseph Robertson
9/27/20





Chris and Darren took great care of me - I called in advance and he was on his way into the dealership and I told him I found him through Jerry's recommendation and the VIP pass, etc..., and he met me at the door when I came in, and took great care of me
More...
Kelly Wick
9/11/20





As Chris Brunner was great! He spent quite a bit of time with us, including giving us a personal tour of the showroom and service center.
Marv Bramlett
9/6/20





We had a great easy experience purchasing our new vehicle.
kaye glore
8/24/20





Our daughter found the perfect new Lexus RX!! She was so pleased with the entire process and excellent customer care and respect.<br>We will highly recommend Park Place again and again!!
Charles Michael Jones
8/21/20





Went in a couple of days before and contacted Adam just to look. Adam was very professional and informative. After making the decision to purchase I applied for and received a Car Pro V.I.P.pass with Chis' name and number. Chris called and I gave him the
More...
WILYNN & VERONICA Clinkscales
8/4/20 Reply





Overall experience was very good. they my trade in value from CarMax so all was good.
Rick Dietz
7/27/20 Reply





When you're dealing with the general manager of the dealership, especially a Lexus dealership, the process of purchasing a car can not be any better. No back and forth on price of car or trade-in value! Completion of the paperwork for transaction was a
More...
Dick MCCALLUM
7/1/20 Reply





Kelli made our car buying experience with Park Place Plano an easy process! She went above and beyond to make sure we were pleased with our purchase! I love my Rx 350!
Cheryl GWARTNEY
6/7/20 Reply





Chris made it very simple, easy, and quick.
Tim Dunn
5/25/20




The salesman started the negotiating process by asking for a desired payment. I quickly changed the conversation to the sales price of the vehicle. I was slightly frustrated with the delay in discussing the purchase price, however when the subject was
More...
Thomas Williams
5/10/20





Good experience. Probably not close enough to end of our lease to trade right now.
Luther Eddleman
5/6/20





Absolutely the best car buying experience in my life (74 yrs). I was treated like royalty from the minute I walked in the door until I was walked to my car. I visited 4 dealerships today 3 were Car Pro Certified dealers, all visits were positive but none
More...
Bill Gressett
4/23/20 Reply





Very efficient, accomendating and very willing to listen to our questions. I did not present the VIP but did tell them I knew Jerry Reynolds from the Dallas Police Reserves and that I had my VIP Priority Pass. It is very good to have sales people who
More...
Judy
3/30/20 Reply





Our experience with Park Place Lexus Plano was excellent. Our salesman, Douglas did an excellent job of finding the perfect car for us. Chris Brunner got us to the price we wanted when we contacted him via CarProUSA. We saved a considerable amount of
More...
Robert VanDeWater
2/18/20





I had an excellent experience at Park Place Lexus in Plano. I'm not sure that Chris Brunner even sleeps, I placed my VIP request with the car I was interested in before 5am and Chris quickly replied saying he would check on a better price when he goes to
More...
John Hite
2/11/20





Best car buying experience we've ever had. Dorothy Robinson is an outstanding sales manager. Patrick Jaccar couldn't have been nicer to us. And we love our 2020 RX350.
Joseph Hawes
1/26/20 Reply





Great experience - loved the one desk for everything approach!
Tamra Torres
12/27/19 Reply





This was my first experience with a Lexus vehicle or dealership. It was a wonderful experience. Sure not your normal car buying experience that you dread dealing with :) Highly recommend Park Place!
Karla Little
12/16/19 Reply





Friendly, relaxed atmosphere. Thorough discussion of leasing alternative which at age 76 in my opinion makes sense for our second vehicle. Nice to receive a Veteran's discount to further reduce the monthly lease payments.
Dan Linscott
11/20/19 Reply





First class service. I am so impressed with the personal attention and how welcoming this dealership is. Chris Brunner is excellent at his profession, he's very honest, knowledgeable and is making sure he is fitting me with the right vehicle. Highly
More...
shelley Nunley
11/17/19 Reply





I've used Park Place Lexus to service my vehicles for several years, but I had never bought a car there. It is a first rate dealership. The Car Pro Priority Pass made the car buying process easy. I contacted Park Place Lexus via the CarProUSA website
More...
Michael Pettit
10/27/19 Reply





Great experience from the moment I communicated with Chris Brunner. Picking up my leased GX 460 today. <br><br>A very different experience from Sewell Lexus. <br><br>Thank you again for pointing me in the right direction. My first
More...
Bob m
10/11/19 Reply





Chris and Don made the car buying experience enjoyable! I've bought two LS469L sedans from a competitor. The Park Place experience was far superior. From walking in one afternoon to driving out the next, I was amazed at the efficiency and attention to
More...
Lynn Gill
10/6/19 Reply




I give Park Place Plano four stars. Chris Brunner was very professional and accommodating. In fact, as I was writing this review Chris called to follow up. The sales process was several hours long (new computer system) and the old fashion back and forth
More...
Dwight Lowe
9/16/19 Reply





I have already emailed Jerry to tell him how pleased we were to do business AGAIN with the Park Place dealership. Our new Lexus 350 RX Crossover is our third car to buy under this program and through Jerry Reynolds' advice. We make a six hour drive round
More...
Sara Davis
9/6/19 Reply





Straightforward, explained everything, seamless transaction
Lawrence Gore
9/1/19 Reply





I listen to your show every Saturday Morning as I run my errands and have for years. This is the first time I have used your CARPROUSA Priority Pass even though I have just purchased my seventh (7) Lexus. I have been a Lexus driver since the early
More...
Shirley McKiel
8/28/19 Reply





I sent the GM an email after I received your info and they were ready for me when I called. CarPro saved me several Thousand Dollars. THANK YOU CarPro USA!!<br>I traded a 2018 Toyota 4-Runner LTD, and I feel I received a VERY fair trade in value
More...
Robert Crawley
8/24/19 Reply





Talked with Chris Brunner and then was then referred to a Sales Experience Manager, Dean McCaskill was very professional and helpful. He made the car-buying experience a piece of cake.
Robert (Bob) Watts
7/28/19 Reply





Chris and Park Place is looking for the perfect car for me.
Herb Webb
5/8/19





Very easy transaction. Stephen had the vehicle I was interested in cleaned and in front of the dealership ready for me to test drive when I arrived. He was very thorough in explaining the differences between the 2015 Lexus I had to the 2019 I was
More...
Gary Moore
5/1/19





Excellent experience.
Gary Moore
4/7/19





Chris and Cameron listened to what I wanted and found the vehicle for me at a fair price. Very positive experience.
Barbara TenBarge
4/3/19





Made the effort to find the car with the equipment that I wanted at a good price.
Bassett Kilgore
3/13/19





Jerry, the experience was just as you said, no pressure, easy to work with and very patient! I got a great deal for the money and I am happy. Your show is so important to women like me who do not have a lot of knowledge about cars but we know what we
More...
Samantha Bell
2/14/19 Reply





Great customer service. I was treated with respect and patience. The communication throughout the buying experience was excellent.
Patricia Ernst
2/11/19 Reply





comment on website: Went to Park Place Lexus and revived a VIP treatment from GM Chris and his team Don Mitchell. Very informative and went above and beyond to get the car that my wife wanted. A perfect ES 350 with all the bells and whistles and color
More...
Peter
7/27/18
Car Buying Resources
Expert advice from over two decades in the car industry.