Back to Search Results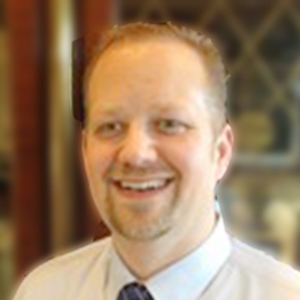 Joshua Fichter
General Manager





21 Reviews
Sam Pack's 5 Star Ford - North Richland Hills
6618 NE Loop 820 North Richland Hills TX, 76180
Select your CarPro to unlock your VIP access & experience
Claiming Your VIP Priority Pass is easy and free.
Submit the form to instantly receive your Priority Pass over email.

Joshua Fichter and their team will receive your info and vehicle preferences to connect directly with you.

Bring your Priority Pass with you into the dealership and enjoy a VIP car buying experience.
Reviews (21)





Great selection, units already to go except for final cleaning, full tank of gas, no pressure, great discounts, Jim is real asset to company.
Charles Lueg
6/16/20 Reply





Both Carlos and John did an exceptional job and I got exactly the truck I wanted with an excellent buying experience.
Robert Adams
3/21/20 Reply





Rick and the whole team was awesome! Very enjoyable experience!
Gary Birdsall
5/20/19 Reply





The problem we really into was the cars we were looking at didn't for us well. The cars that we sat in hurt my back. We were disappointed that we couldn't buy new from this dealership. But we're still looking to buy used from them if they get anything in
More...
Ben Hargrave
5/10/19





There was no strong arm or over sell The meeting went well but my son was not sold on the trucks that were in stock that day. It was an overall good visit.
John Craig
5/4/19





Excellent experience all the way around. Less than three hours from first car showing to headed home with a new Explorer. Rick was personable and expert in his knowledge of the cars and financing. I will return next time I am looking for a Ford. Thanks
More...
Mike Fleming
5/4/19





I referred David to Five Star, but I printed out the VIP pass for him. I have purchased two F-150's from Five Star. excellent rating
david covert
4/29/19





5 Star employees treated me like a Queen 😊💕 They gave me the Vety Best Expetience. Thank You so much, Jerry and All Car Pro Guys. I tell All my Friends to listen every week! 😊💕
Sandra Trantham
4/11/19





Rick was awesome. He found the truck I described at a reasonable no haggle price. The financing went smoothly with no pressure tactics for added warranties. This was the quickest and easiest vehicle purchase I've experienced. I highly recommend Five Star
More...
Mike Cunningham
4/6/19





Excellent service, wonderful people made you feel like your a neighbor. I recommend this dealer to everyone searching.
David Franklin
3/31/19





The only reason I didn't buy a truck from them was that mine was stolen, and just as I was going to make a deal on a truck, a Police Officer called me to say he found my truck and decent shape. Mr. Jerry The Car Pro Guy was very nice to set me up with 5
More...
Royce Sanders
3/26/19





Marisa was great. Very helpful. Made sure I found the exact truck I wanted.
Dr Gary Kesling
2/22/19 Reply





The experience went very good for my daughter. The only thing I would of liked to see is it happen a little faster. Would like to see the buying process go a little faster, she was there from 1-8 pm But they did give her a fair trade in value on her 2016
More...
Jerry Gracey
2/21/19 Reply





All of the employees there are very nice and helpful. They take pride in their customer service and want to create a great and fun environment for their customers. We told them what we wanted in a truck and they didn't waste any time on getting us the
More...
Jerry Gracey
2/14/19 Reply





3rd vehicle I have purchased from 5 Star Ford in NRH with The Car Pro! 3rd time dealing with Rick Dike too, I'm happy to say! Rick is the man! He asked us a few questions, then took us to see a 2018 F-150 XLT he thought would fit our needs! He was right!
More...
Steve
12/17/18





I went to the dealership after having seen a truck I liked on their website. Sales staff were very helpful and knowledgeable about incentives. Vehicle was available. They did not try to redirect me to something else. It was a very easy purchase.
Tom
12/3/18





They delivered what they promised! Excellent Customer Service! Transparency all the way.
Susan Chewning
10/28/18





Best car buying experience I have ever experienced
Fred Harvey
10/21/18





Very knowledgeable about vehicle we are looking for.but vehicle not available at over 600 dealerships. We can build what we want. We are thinking about it all.
Jim
8/29/18





Clean and upfront dealership honest and willing to do what it takes
Joe Wells
12/27/15





Another 5 Star experience at 5 Star Ford. Rick Dike is outstanding. We emailed back and forth after I got my certificate and he had several for us to choose from ready to look over. My wife found one she liked and we were set. Even though they were
More...
Brady Washburn
12/27/15
Car Buying Resources
Expert advice from over two decades in the car industry.