Back to Search Results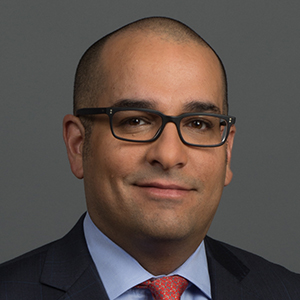 Saadallah El Jundi
General Manager





13 Reviews
Select your CarPro to unlock your VIP access & experience
Claiming Your VIP Priority Pass is easy and free.
Submit the form to instantly receive your Priority Pass over email.

Saadallah El Jundi and their team will receive your info and vehicle preferences to connect directly with you.

Bring your Priority Pass with you into the dealership and enjoy a VIP car buying experience.
Reviews (13)





I was contacted by 3 Sewell guys. All helpful, no pressure. When I buy, it will be from Sewell. <br>
Larry J Kingrey
6/9/21





My car buying experience was stress free. I chose the dealership based on CarProUSA recommendation. My salesman was awesome and very helpful, he was attentive and answered all of my questions. NO-PRESSURE experience.
Daphnae Stephenson Baty
6/5/21





Just wasn't a good fit for me. Had trouble getting out because it sat so low. Was treated very well.
Luther Eddleman
3/30/21





Steven Lamb was very professional and easy to deal with.
Dory Alford
10/29/20





Everything went great. Including the fact that after the deal was made, the finance manager realized the company I work for was a preferred vendor with GM and reduced the price of the car and additional $2600. Had he not said something, I would never had
More...
Paul Duke
9/15/20





Very pleased with experience
Helen Henslee
3/3/20 Reply





David was remarkable. Sewell was great!<br>What they advertise on tv and endorsed by carpro is truth!
James Hairston
1/31/20 Reply





Love the customer Service at Sewell, Cadillac, Dallas, Texas<br>
Sharon Schmidt
12/24/19 Reply





Thankful for rebates. Everyone we met were upbeat positive and friendly.
Ronald Bryant
5/29/19 Reply





I love Sewell... Haley and Matt are awesome. Sewell provides a world class experience.
Cheryl Nixon
5/23/19 Reply


Of course they are a great dealership and had every right to refuse my offer to purchase a loan car. I did call back on April 30th to see if they would like to negotiate further as I wanted to do so. I was told he would check and be back in touch and I
More...
Toni Essary
5/2/19





All was GREAT. We got to meet Tim K. Tim and wife never stopped spreaking. LOL
Pamela Grow
4/5/19





Sewell is my preferred dealer I have bought 5 cars through them. Yet I was laid off from one of my part time jobs so I decided to cool a new purchase.
Gary Goodyear
3/8/19
Car Buying Resources
Expert advice from over two decades in the car industry.