Back to Search Results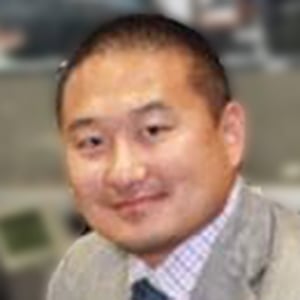 Yuni Chon
General Manager





39 Reviews
Meet Yuni Chon's Team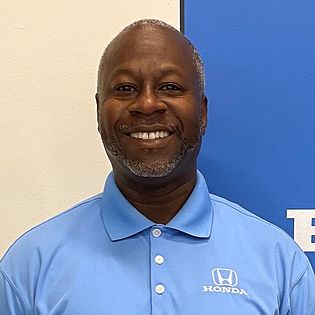 Rogers Love
New Car Sales Manager
Select your CarPro to unlock your VIP access & experience
Claiming Your VIP Priority Pass is easy and free.
Submit the form to instantly receive your Priority Pass over email.

Yuni Chon and their team will receive your info and vehicle preferences to connect directly with you.

Bring your Priority Pass with you into the dealership and enjoy a VIP car buying experience.
Reviews (39)





Was given excellent care and attention when purchasing the car. Wish they would have taken a little more time with me going over all the functions of the car. Thank goodness for YouTube.
Betty Van Meter
5/27/21





People were fair and somewhat honest.
Daniel Edwards
5/24/21





Had a good experience at Vandergriff Honda. I spoke to Roger Love on the phone after going thru the CarPro website. I had already test driven a CRV in my neighborhood and researched too many hours before going to Vandergriff. At the dealership, Taima was
More...
Mary Poulsen
4/25/21





As a long time listener and subscriber to your newsletter I expected great service and was not disappointed. I was escorted to the office of John Ellis, and as you well know, he "took the bull by the horns" and away we went. In our email to Vandergriff
More...
James Jolly
4/12/21





Various people assisted me to get the deal of a lifetime. Totally impressed during and after the deal. I'll check with them in 3 years.
Alton Elam
3/25/21





Great service from my sales guy, Nate. Treated very well by all the staff at the dealership.
Jim Little
3/22/21





John Ellis called me 1st thing Monday morning as I got my VIP certificate Sunday evening. He was great as we knew which CRV Hybrid Touring we wanted from his inventory. We got a great lease payment with only 1st payment down. I was able to trade in my
More...
Ron Gourlie
3/13/21





Absolutely great experience working with Yuni and Emmanuel Corpus. Painless transaction and leased on the spot. I would recommend Vandergriff Honda to anyone in the market. Truly felt like a VIP.
Mark Messick
1/12/21





My husbands car died on Christmas Eve. We were not really prepared to get a car, so things were stressful. I found some cars on Vandergriff's website and reached out. Yuri was very honest with me about the cars I selected, explaining that some of them
More...
Emily m Smith
1/10/21





Tubi and his associate's took great care of us.
jestwin lee
10/12/20




They matched the selling price I received from Rusty Wallis on the same model, but came back lower on the trade in value they gave on line.
Aaron Zufelt
9/10/20




Still takes too long to work deal and finance. Did not talk to Yuni initially, but a floor salesman. Finally when I decided on the car I wanted, I got to see Yuni in his offer. A deal was worked and I think I got a good deal, but it was all done on his
More...
John Lanier
9/1/20





A pleasure to deal with -no pressure but all options provided
Candace Wright
8/5/20 Reply





In July, 2020, my wife and I visited Vandergriff Honda and dealt with the General Sales Manager, Mr. John Ellis. Mr. Ellis and his sales team provided an excellent buying experience and a very competitive drive-out price on a new Honda CRV. Before
More...
Tom Hall
7/18/20 Reply





John Ellis was so attentive to us before we bought the car and also after. He tirelessly searched for the right vehicle.<br>Rene Bowman walked us through all the steps of purchasing. and was very attentive to detail.
Joan Bronstad
7/13/20 Reply





Excellent service and handling of our deal Which was not easy since My wife is very picky. Thank You John for Excellent Service
Ed Melendez
6/29/20





Smooth as silk! John Ellis is the consummate professional. Well pleased.
Charlie Bennett
6/5/20 Reply





Easiest experience I have ever had in purchasing a new vehicle. Strongly recommend them to anyone interested in buying a new vehicle.
Michael Ozga
5/22/20 Reply





I had an appointment to see a pre-owned 2019 Honda Civic Sport. Unfortunately, when I arrived they informed me the car was sold that morning. John Ellis found me another pre-owned 2019 Honda Civic Sport with fewer miles for the same price. He even went
More...
Adriana Rodriguez
5/3/20 Reply





Still looking, have not yet purchased. But have asked for price on model most suitable for needs.
William Stetson
4/24/20





John was very attentive and furnished everything I needed to reach a decision. The entire transaction was done via the internet/phone. The Honda Pilot was delivered with all paperwork. My trade Van was picked up and and the transaction was complete.
Dean Craig
4/5/20





I have brought a number of cars from John while he was GM at Vandergriff Acura. We had developed a business relationship over the years. My son graduated college last May and was ready to buy his first car, (with me as a co-signer). He was interested in
More...
Dan Solomon
3/11/20 Reply





We did not feel pressure from any of the Vandergriff staff.
Ted Goller
2/2/20 Reply





Received great service and a great price offer. The VIP pass helped!<br>
BillDevine
2/1/20 Reply





Very good experience<br>Would highly recommend
Robert Stephens
1/31/20 Reply




It was a good experience because of the CarPro Cert.
J Jones
1/11/20 Reply





Yuni and his assistant Tyler did a great job handling my purchase. They performed exactly like you said they would.<br><br>Thank you CarPro !!
John Espree
11/19/19 Reply





I am very pleased with the transaction.
Ed Jackson
11/5/19 Reply





Every one greeted me like a VIP. I took a test drive, but decided the Ridgeline would not fit my needs.
Jim Whelan
7/6/19 Reply





He was the best! We did not lease yet because our lease isn't up until October and we decided to wait until November or Dec !
Susan Grimes
7/6/19 Reply





Vandergriff did great! I emailed Yuni that I had my Priority Pass and he called me that morning with to Pilots on his lot that fit what I was looking for. We pretty much did the deal on the phone. I went down there the next day and test drove the Pilot.
More...
Kenneth Kirkeby
6/20/19 Reply





Staff were very professional, and friendly. Emmanuel was very helpful, knowledgeable and gave outstanding customer service.
Michael Vogler
6/8/19 Reply





Great people will be back
Kirk Harry
6/5/19 Reply





My first good experience at a car dealership even though I have previously purchased a vehicle from this location several year ago. My salesman was Jesus Medina who did a great job explaining different options. I felt I was given a good discount on the
More...
Robert Broome
5/31/19 Reply





Got VIP treatment....
Michael Derrick
5/20/19 Reply





Juan, although relatively new to the dealership did an amazing job! His knowledge and enthusiasm was engaging. He consulted with Joe, the New Car Manager, and together they gave us a great deal on a 2019 Honda Insight. They presented their best "Car Pro
More...
Judy Corbeille
5/3/19




Reviewed and test drove Pilot and CRV.
Neil Kellum
4/12/19





Salesman Neil Patel was good to work with. Very customer oriented and friendly. A challenge or 2 with the finance individual that tried to steer us to a substitute vehicle, but that was resolved satisfactorily. Good place to purchase a vehicle.
Byron Young
3/21/19





After presenting my VIP pass, everything was handled in a very professional manner.
Charles Bateman
2/15/19 Reply
Car Buying Resources
Expert advice from over two decades in the car industry.