Back to Search Results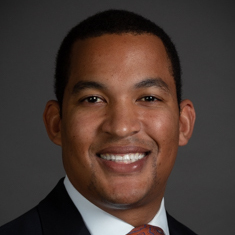 Andrew Gilmore
General Manager





19 Reviews
Select your CarPro to unlock your VIP access & experience
Claiming Your VIP Priority Pass is easy and free.
Submit the form to instantly receive your Priority Pass over email.

Andrew Gilmore and their team will receive your info and vehicle preferences to connect directly with you.

Bring your Priority Pass with you into the dealership and enjoy a VIP car buying experience.
Reviews (19)





I was very pleased with the experience at Audi Sugar Land. Andrew and his team were able to find a 2022 A5 for me - not an easy thing to do right now. The service and explanation of details were clear and concise. I'm thrilled to have the car!
Betty Anderson
10/4/21





Enjoyed the dealership. Clean and cool.
Christopher Stephens
6/17/21





Diego was outstanding! He answered all our questions, was very patient with us, and never put any pressure on us. In the end, we narrowed it down to the Audi Q7 and Volvo XC90. Diego gave us a fantastic deal to go along with an incredible dealership. We
More...
Brian Curtis
4/22/21





Diego was outstanding! Over the course of a few weeks, we narrowed down our vehicle options to an Audi and another automaker. The cars were very comparable. Diego was very patient with us, and answered all of our questions without any pressure. Finally,
More...
Brian Curtis
4/20/21





Diego and the Sewell dealership were fantastic. We look forward to doing more business with them in the future! Thank you for what y'all do as well.
Chad Faucett
3/1/21





Both were very professional, knew their product and were accommodating.
Michael Oconnor
2/25/21





Best car buying experience ever!!
Ashley Jones
2/7/21





We have purchased cars in the past from Sewell dealerships, so certainly expected the wonderful experience we received this time. Diego contacted us promptly upon submitting our Priority Pass online. Told him what we were looking for and made an
More...
Valarie Sikes
1/5/21





Very professional and helpful
Gary Delander
12/23/20





Great experience! We were looking at compact luxury SUVs from several different manufacturers. After looking at the first two vehicles, I called in to the Car Pro show to ask Jerry for his thoughts on other SUVs to consider. Jerry suggested we take a
More...
Steve Marut
12/3/20





Very straightforward and knowledgeable and NICE and not pushy.
Lisa Hood
12/15/19 Reply

Please, do not ask them to contact me now. I never heard anything back from them at all. I sent them a long email detailing what I was looking for, but no response.<br>I downloaded the CarProUSA Priority Pass, so if I decide to go visit the
More...
Edward Mixon
6/5/19 Reply


I was contacted by Craig B through email, and was asking a simple question about incentives deals. He then assumed I was trying to haggle him, even though I thought the price of the car was a fair deal. I was just curious if they had any incentives going
More...
Levi Linney
5/24/19 Reply





Very fast and friendly.
Daymeian Limbrick
5/12/19





They gave us a great discount on the Q7 for being a CarPro member. Gerardo and Brent were great. The service is excellent and very professional. I totally recommend Audi of Sugar Land. There was no pressure and they got us what we wanted with out asking
More...
Lalo Gomez
4/23/19



Did not go quite as seamlessly as I expected, and could be partly my fault. I will explain. Shortly after receiving the car pro certificate I received a call from the dealership. I did not pay much attention to the name of the caller, but assumed it was
More...
David Scott
3/26/19 Reply





Great treatment by GM to sales staff. Unfortunately, I got a significantly better pricing option (trade in value). I believe they were fair and friendly and would recommend shopping at this location.
Ralph Crivello
3/9/19





I was interested in the Audi Q8 and the only reason I did not purchase the vehicle was that it was under powered. When Audi comes out with a higher powered version, I will look nowhere but Audi Sugar Land. They were extremely helpful and they have a long
More...
Steve Clayton
2/23/19 Reply





Although we did not purchase a vehicle from here, Craig took excellent care of us.
Scott Belin
2/19/19 Reply
Car Buying Resources
Expert advice from over two decades in the car industry.