Back to Search Results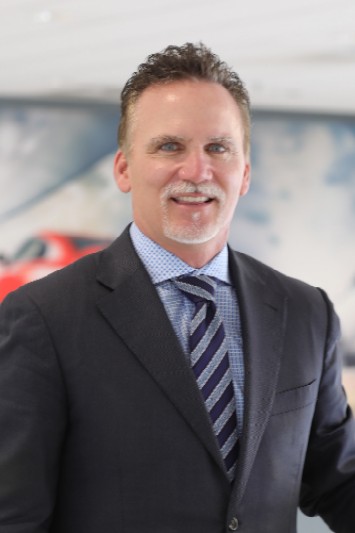 John Hays
General Manager





19 Reviews
Select your CarPro to unlock your VIP access & experience
Claiming Your VIP Priority Pass is easy and free.
Submit the form to instantly receive your Priority Pass over email.

John Hays and their team will receive your info and vehicle preferences to connect directly with you.

Bring your Priority Pass with you into the dealership and enjoy a VIP car buying experience.
Reviews (19)




Dealer add-ons pushed their car's price above Gillman Nissan's drive out price! Fred Haas Nissan had 5 vehicles in 3 color choices to choose from but all had the add-on package so we bought elsewhere.
Robert Schuchert
7/19/21





It could have been a harrowing event but was made MUCH easier with the help of James and all the financial staff. I would go back there for sure. James was a lot of fun, and he kept things on a lighter note. Thank you Fred Haas Nissan, and thank you,
More...
Sally Dillon
6/12/21





Extremely welcoming and hassle free. Up front pricing and no hidden fees. Never felt taken advantage of and make the buying process easy
Brent Hubbell
5/28/21





They treated us honestly and fairly. No hassle or high pressure sales. We also did not push hard on price - Nabeel is an excellent representative for Fred Haas. This is the second car we have purchased from Nabeel at Nissan.
Greg Smith
5/7/21





Everything was handled over the phone. James Hodges gave us the CarPro treatment. He listened to our needs, and we ended up leasing a 2021 Rogue. Before we went to finance to sign papers, he apologized for being $3.00 a month over our initial
More...
James Hicks
5/3/21





This entire process was hands down "the" best car buying experience that I have ever had from start to finish. James brought the vehicle to our home (in the rain) for me and my wife to test drive, evaluated our trade, and even beat our Car Max offer to
More...
ISHAM WILLIAMS
4/26/21





Another 5 star CARPRO buying experience!!!
John Fregia
3/26/21





Liked that we could work out all the details via email/phone calls and didn't have to spend all day at the dealership.
Sean Franklin
3/10/21





Ended up with the price I was looking for. Dealer management was very attentive during the whole experience. Great deal!
Jeff Barnhill
2/26/21




I can not give an excellent rating because the one complaint is I did not received my signed paperwork when I picked up my car. They said they would email and I did not receive until the owner of the company text me to see how my experience was and I
More...
Ted Smith
12/26/20



Alessia was nice. The car was great but was out of the budget. She said it would be no problem to get the price in budget. I told her I would be on that side of town for another 30 minutes. They wanted us to take the car to lunch but I declined. I was
More...
John Edwards
12/21/20





We were greeted by the General Manager, then a dedicated salesman setup a test drive. Excellence service!
Lyndon Smith
11/27/20





I did not buy a vehicle from the dealership but they could not have be nicer. I would certainly recommend them to anyone looking for a Nissan.
George Chapman
10/29/20





Very professional. I spoke with the general manager the evening prior and arranged the time for my appointment.
Richard Tolbert
10/27/20





Liked the sales team I worked with but decided to purchase a Honda CRV from a Car Pro USA dealer.
William French
10/25/20





Great service.
Gary loverich
10/14/20





I knew exactly what I wanted and Nabeel was awesome in helping me work out the details, especially since I lived so far away. I didn't want to drive all the way to have the deal fall through. The team at Fred Haas was wonderful as well. They knew what I
More...
Kalani Smith
8/26/20





Fred Haas was able to provide the car no other could and at the price I could afford. Very professional from start to finish. Dain and John also helped with the process making it a seamless and smooth transaction. Thank you Fred Haas, Carpro and
More...
Mike Brother's
8/3/20 Reply





This was my daughter's first experience for purchasing a car. The whole process of working with the Fred Haas was a wonderful experience for her. We followed the guidelines for getting a VIP Priority Pass through Car Pro USA. The General Manager, John
More...
ALEX HARGRAVE
7/27/20 Reply
Car Buying Resources
Expert advice from over two decades in the car industry.