Back to Search Results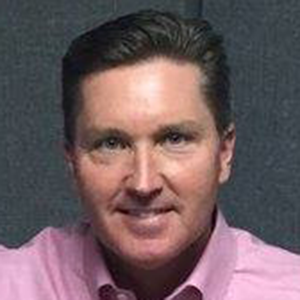 Nate Murphy
Car Pro Certified General Manager





199 Reviews
Select your CarPro to unlock your VIP access & experience
Claiming Your VIP Priority Pass is easy and free.
Submit the form to instantly receive your Priority Pass over email.

Nate Murphy and their team will receive your info and vehicle preferences to connect directly with you.

Bring your Priority Pass with you into the dealership and enjoy a VIP car buying experience.
Reviews (199)





No new Tacomas TRD Sport available but Ryan Bullock is searching. Thanks for the effort.
Omar Diaz de Leon
9/9/21



No vehicle to test drive - that's life these days...
Bill Wade
9/1/21





Met Jordan. Good experience. Been in touch with Ryan. Have not met Mr. Murphy. Been kicking the tires so to speak. Waiting on more inventory plus end of the year.
Chris Courtney
8/15/21





The whole experience was 5 Star. Ryan called us 3 times while we were on the way to update us on the inventory available (did not want us wasting time). We arrived, selected a vehicle and were out of there in record time. Highly recommend this dealership
More...
Dan Kepple
6/7/21





Very easy to work with. Everything except trade-in final appraisal was completed over the telephone or through email
Chuck Waite
5/8/21





Ryan gave a straightforward out the door price with no surprises. Easy transition
charles Brenham
5/7/21





BEST EXPERIENCE IN A DEALERSHIP EVER
RICHARD MCCLELLAN
5/5/21





No pressure, honest, open allowed us to see and drive what we asked for. Didn't lease because the models that Toyota is making didn't click all our boxes. The process was GREAT. Everything Jerry talks about is true!
Michael Wagoner
4/24/21





Great experience. Quickest I've ever gone through a dealership! Very friendly and knowledgeable.
Amy Belair
4/15/21





Michael made the process painless just like I wanted. He provided ALL the leasing numbers just like I asked for. So many dealerships try to hide the leasing numbers until you're ready to sign the papers, but Fred Haas was upfront with every detail. When
More...
John Layton
4/10/21




Miguel Castaneda wasn't as forthcoming with answers to questions as I would have liked. I don't think he knew Infiniti that well. They are not a Infiniti dealer.
Hank Watson
4/3/21





Fred Haas Toyota and Ryan (and Ashley) were absolutely PHENOMENAL!!! We never once had to worry about not being happy with the quoted sale price of my new 2021 Tundra CrewMax 4x4. I even checked with my local dealer (from whom we have bought before) for
More...
Philip Chapman
3/23/21





Good communication from start to finish. Unable to drive away on Sunday 3/21 due to an issue that needed to be looked at by the shop. Jordan delivered the vehicle to my house on Monday 3/22.
tim fisher
3/21/21





Ryan has been very informative and patient. Have not yet acquired a new vehicle.
William Richey
3/21/21




Email communication was good.
Kent Glover
3/17/21





Michael is wonderful to work with. He really knows what is going on.
Eddie W Lawless
3/12/21





Easy process!
Ryan Taylor
3/8/21





Ryan and the team were great. The lease special was as described and I was at the dealer just under 2 hours total. Plus we got a great truck
Jack O
3/7/21





Very easy. No hassle. I will use this again to purchase a car
Gail Franklin
3/5/21





They were very professional and listened to my needs and what I was looking for
Marvin Andrade
2/19/21





Christian was not pushy, he allowed us to build our own Tacoma and gave us an excellent price. He was very attentive and knowledgeable. This is the second great experience I have had with CarPro and will recommend their services.
Andrew Zagouris
2/17/21





Best experience .. When I say we were out of there. Under two hours I can't believe it
Kevin Northey
2/15/21




Salesman Rene Reyes is excellent; had a great experience with him and would not hesitate to contact him again for future purchases. The F&I department needs updated tools & technology to make their process faster and more efficient; as it is
More...
Juan Arrieta
2/8/21





Very responsive, professional.
Kim Franks
2/3/21




Sales consultant was out of service during the process due to his family being quarantined . He did not answer voice mail or communicate with me despite several calls . Finally, his sales manager called me after I complained online about the lack of
More...
Patrick Stanton
2/3/21





My experience with car dealers has not been great. Some were rude, nasty and very confrontational. Christian at FHT World changed all that. He was very attentive and polite. He seemed very interested in making sure I was comfortable. I ended up buying
More...
David POTTER
2/2/21





Ryan made this the easiest and best buying experience of all time. Bought a new Corolla for my soon to be 16 year old daughter and she is thrilled with her new ride. Got a better deal than buying a 2 year old certified used vehicle.
Tim Fowler
1/31/21


Signed up on the CarPro USA website and received a call in a few minutes from Fred Haas. I told the sales guy (not the guy listed on the website) what I was looking for and he said he would call me right back. I never heard back from him. Ended up buying
More...
Don Barrick
1/29/21





Experience was unsurpassed. The price was extremely reasonable, and Ryan brought the vehicle to me since I live 50 miles away. The only thing that could've been better was getting it sooner, but with a new model year and low production the extra time was
More...
Matt Lacey
1/27/21





One of the things that might have made this experience better was that I was more prepared ( knew what car I wanted ect.) but one thing that did stand out that was very different than my previous non-CarPro experiences were the extras that were offered
More...
WAYNE REID
1/24/21





I didn't need to present the VIP pass because we had discussed the details via email/phone before I visited. I had gone through the Car Pro website to contact the dealer. Great service, great price. Thank you.
KAREN KITCH
1/21/21





I am an avid listener to CarPro. I've had good and not so good car buying experiences over the years, and because this was my first CarPro buying experience, I didn't know what to expect. After filling out the information on the CarPro website, I was
More...
Michael Martin
1/5/21





I visited the dealer that we leased our last three vehicles to give them an opportunity to price the SUV we were considering. Got the run-around - items added to the invoice and an offer for a "better deal" from the manager as I left.<br>Made an
More...
Lee Transier
1/4/21





We were treated extremely well and professionally. We were looking for a used 4Runner with low mileage and Fred Haas just didn't happen to have one. If they did we would have bought from them for sure.
Bob Ham
1/3/21





I hope I was given the VIP discount. Hard to tell, there's so much paperwork thrown at you. Then they give you a zip drive, not even paperwork to review once you get home. Buying a new car is overwhelming enough. You can't help but wonder what is hidden
More...
Deb Redick
12/28/20





Ryan replaced sales representative I was dealing with and was eager to assist with answering questions, providing discount, and provide all-remote purchase due to our COVID safe-distancing protocol. That is not to say the previous rep I was working with
More...
Rod Shoemaker
12/27/20





The car pro process was very easy. After applying for my VIP pass the next day I received a phone call from the dealer to set up an appointment. Upon arrival we were introduced to Ryan. He is very easy to work with and very helpful. We went to get my son
More...
Tim Goynes
12/18/20





Ryan Bullock was extremely helpful in finding a car that met my needs, budget, and gave a terrific value for my trade in. The transaction was quick and smooth! Thank you!
Robert Sims
12/3/20





Very knowledgeable and was served VIP customer service
Eduardo Ramos Castillo
12/2/20





Ryan was very helpful and knowledgeable. Answered all our questions. Pleasant experience.
Scott Brooks
12/1/20





I was treated like a king.
Eddie W Lawless
11/29/20





Just out of curiosity I visited a new dealership that is not a Carprousa Certified Dealer and got a major hassle. I was out of there after about 15 minutes and was totally turned off! They were more interested in selling what they wanted as opposed to
More...
Robert Sims
11/25/20





Excellent service on the Sunday I arrived, I had texted the GM the day before that I was CarPro VIP and wanted to visit the following day. This is the response I received within hours of my email: <br><br>Thank you for being a loyal Car Pro
More...
Lorrie Dannecker
11/22/20





Jimmy, the Internet Sales Manager, contacted me early on and communicated regularly during my search. Since Fred Haas Toyota is over an hour drive from my home, I wanted to also consider the Sterling McCall Toyota only 5 miles from me. I was not
More...
Glenn Hall
11/18/20





They worked great with me, would recommend this dealer, I purchased a 2021 Highlander Hybrid. I listen to your show every week in and get your emails.<br>Thanks for great advice.
RIchard Sibley
11/18/20



I asked to have the truck delivered to my house 27 miles away and they would not.
Mitchell Osina
11/13/20





Was there less than two hours.
Keith King
11/10/20





They treated me great.
Richard Sibley
11/5/20





Fred Haas Toyota has always treated me well whenever I have gone there. This is the fourth car that my family has purchased or leased from them, all with Jordan Kocinski handling the deals from start to finish. He has been great to work with.
David Branch
10/31/20





Both Ryan (Sales) and Theo (Finance) were superb!
Mark Yniguez
10/27/20





I didn't use the VIP pass because I had emailed and talked with Ryan beforehand. Ryan had a list of trucks that met my criteria. He said he'd make this really laid back. Check out the truck I wanted, drive it and then decide. [this was a replacement
More...
Frank Pattee
10/25/20





The entire buying experience at Fred Haas was pleasant, all people involved were helpful and kind. I would recommend Fred Haas to family and friends. Ryan was knowledgeable and helpful. He did not push anything. His only concern was focused on what I
More...
Robert Cuddie
10/9/20




Great experience. Joe was helpful and courteous and easygoing. Having the VIP ticket was awesome! Busy Sunday-waited 1 1/2 for financial person. Just be aware Sunday is extremely busy so I recommend going during the week.
Melissa Glaeser
10/3/20





Everybody was great
John Kaiser
9/29/20





This was by far the easiest and "no nonsense" vehicle purchase I have experienced. We quickly agreed to a fair/great price (dealer cost) on a new Sienna Minivan. Since we wanted a AWD vehicle and there weren't any in the region we had to order the new
More...
Mark Kite
9/20/20





Ryan was knowledgeable, friendly and helpful.
Calvin Brown
9/18/20





Execellent service and sales people. They really work with you to get to your bottom line budget and monthly payment.
Felipe Cortes
9/17/20



I'm not sure what happened, as soon I mentioned CarProUSA everything changed from eagerness to oh okay. As a matter of fact, Christian scheduled an appointment with me, but when I showed up at the dealership, I found out he went on vacation and was
More...
Sheila
9/15/20





The dealership made the entire transaction painless without using up an entire day and there was no going back and forth. We wanted leather added so Randy, the salesman, let us take the car home, ordered the leather, and brought a loaner car, picked up
More...
John Blackstone
9/3/20





Purchase and transaction details for my new 2020 Tundra was relatively seamless. Good communication. Great deal. Have already referred 3 people to Michael and Fred Haas. Also appreciated the courtesy given by Peter Cardona, the finance manager. This is
More...
Scott Dyer
8/30/20





Fantastic transaction.
Toby Pevoto
8/29/20





I did not get to meet Nate; however, Ryan was super to work with. He was very helpful and patient. Jennifer in the finance office was also great to work with. Couldn't have asked for a better car buying experience.
Betty Hayes
8/29/20





Great service and no haggle. 5 stars -just wish they had more vehicles to choose from - barely got the highlander.
dawn holmes
8/26/20





Ryan was great, actually the entire staff was great I paid more than I wanted too but my wife got exactly what she wanted
Jon Anson
8/22/20





This was the best experience I have ever had at a car dealer, period. Even the other CarProUSA dealers I have used before did not match the service I received at Fred Haas Toyota World. I cannot remember ever spending less time in the Finance Department
More...
Robert Pierce
8/18/20





We we getting a new car for my in-laws and Ryan was very patient and accommodating to allow them to sit in a number of cars to find one that fits them. They finally found that the Camry fit them best and got set up with a test drive. After the test drive
More...
Douglas Caraway
8/14/20





Great
Jerry McKinney
8/11/20





Very easy and they gave me what I wanted. I don't like buying automobiles, but this was by far the best experience I've ever had.
Randall Moore
8/9/20





Over and above with the whole process
rick hoisington
8/8/20





over and above with the whole prosess
rick hoisington
8/8/20





Excellent service and the entire process was quick and agony free. Not like most dealership experiences that I have had in the past. A welcome easy no-hassle process.
Lloyd Basford
8/3/20





Ryan Bullock was great to work with. I had a lot of extras added to the Tundra and he kept me posted the whole way through.
Timothy Strohmaier
7/31/20





Fantastic experience, especially for a first time buyer like me. CarProUSA salesman was very professional, transparent, had car ready to test drive in advance before we arrived, and worked to get best deal for us. Felt as legitimate as you could get.
More...
David Birkel
7/26/20 Reply





Ryan Bullock was amazing to work with. He provided the price I was willing to pay for the 2020 Toyota 4-Runner within $100. There was no price haggling. I worked with Ryan from start to finish. I may have spent 30 minutes at the dealership.
More...
David Smith
7/24/20 Reply




My experience was great but the previous car pro dealer that I purchased from was better.
Charles Depenbrock
7/20/20





Ryan was great
Gary loverich
7/3/20 Reply





The salesman explained the inventory for us and even brought in a vehicle from over 200 miles away to meet our needs. The overall experience was phenomenal!!
Isidro X
6/28/20





Reached out to Nate (GM) through the CarPro website and he assigned Ryan to work with us. Ryan was quick to respond and within a short period we had a deal worked out on the phone. Ryan was very laid back (no pressure), but very efficient in providing
More...
Edgar Bryant
6/25/20





Michael was patient and knowledgeable. He explained my different options and and answered questions I had regarding buying vs. leasing. He spent time with me on phone discussion and was fully prepared when I arrived at the dealership. We discussed
More...
Thomas Hynes
6/10/20 Reply





I am impressed with the relationship CarProUSA has built with Fred Haas Toyota World in Houston. The sales people, technical advisors and finance department are top-notch.
Greg Michael
6/4/20





great job done by Shah.
Mike Hooper
6/4/20





Purpose of the visit was to test drive a Highlander and compare with an Explorer. Don't really plan on purchasing until end of September. My wife preferred the Highlander and would probably have purchased anyway if they had her preferred color (red). Due
More...
Lee Romero
5/31/20





When the COVID crisis started, I decided to do three things. 1) Invest a bunch of cash in the stock market 2) Refinance our house and 3) Buy a fabulous Tacoma deal with CarPro VIP when sales slumped due to COVID. Fred Haas gave me that deal, I was going
More...
Curtis Cranmer
5/30/20





The best experience in buying a vehicle! Just like the CarPro show said it would be! The next vehicle will be a dealership VIP thru CarPro!!! I'm 67 years old bought a lot of vehicles this was a NO HASSLE DEAL - GREAT!!! I've told everyone that I know to
More...
tom mansfield
5/30/20





Ryan took excellent care of me from start to finish. I will be a repeat customer.<br>Thanks Jerry for your help!
Chuck Hartley
5/24/20





Ryan went above & beyond the call of duty. He found exactly what I wanted even though stock was in short supply, I wound up with a 2020 Tacoma 4x4 with a v6, leased for 36 months in low 300s.Very happy !
James Hicks
5/24/20





Always excellent service, bought a car previously from Ryan but ended up waiting on a new truck. But when the time is right it will definitely be a Tundra from Fred Haas and Ryan.
Michael Ramirez
5/19/20





The buying experience at Fred Haas Toyota World was the best I've ever had! I provided Mr. Sootie what I wanted in a vehicle, financing, etc. He showed me ONE car and I bought it! Even finance, which is traditionally a headache at best, was
More...
ROBERT DEARING
5/16/20 Reply





This was a great experience, start to finish!
Thomas Hicklin
5/13/20 Reply





I went to the dealership on 4/29 and since it was the end of the month time Jimmy Nguy was swamped with several customers wanting to buy a car. I patiently waited my turn we discussed the cars that I was interested in & we narrowed it down to one. We
More...
Joe Borja
5/12/20 Reply





Ryan is the most efficient, no-nonsense auto sales person ever. Had the info I needed about pricing and trade value on a 2020 Highlander quickly and I was on my way home to study and make a good buying decision.
Leon Macha
5/11/20 Reply





Very very impressed with the management's communication and the salesperson demeanor, so refreshing. I took a Tundra home to see if I liked it, I even brought it back with a full tank cause they were so helpful. I have not bought a unit yet, but will be
More...
Mark Latham
5/10/20





Excellent no hassle service. Very accommodating. Good price and very helpful in everything. Great personal service. Felt like we were working with friends. We already had competitive quotes on sales price and the value of our trade. They beat what we had
More...
Edwin Knerr
5/6/20





Jimmy was very informative and great. The entire process was smooth and pressure free. Went looking for a Toyota Camry LE and ended up purchasing a Toyota Camry SE because it was more what we were looking for. Jimmy made the price and feature difference
More...
Matthew Kocurek
5/3/20





I answered yes on using the VIP pass because we received a call within an hour of requesting the pass to arrange an appointment for Sunday. Michael was fantastic. He walked us through the options and models for both a Rav4 and a Camry. The Rav4 Hybrid
More...
Joanne Doud
4/28/20 Reply





Very professional and pleasant sales person. Unfortunately did not have the car that i i was looking for.
Harley Tuble
4/24/20





Michael Doherty was my salesperson, and he was great. The process took a couple months as I was looking for a difficult-to-find trim level of the already in-high-demand RAV4 hybrid, but he was patient, there was zero pressure, and he was promptly
More...
Tom Erkenswick
4/21/20 Reply




I considered this a slightly better than average experience. They were professional and respectful, but still seemed like a normal back and forth experience I've had with other dealerships. I did end up purchasing the car I inquired about.
Mark Harden
4/19/20 Reply





Ryan was very straight forward in all discussions and treated me fairly. He did whatever it took to get the deal done. Total time at dealership was less than 1 1/2 hours and very pleased with that. Thank you CarPro for the great experience and deal!!
Richard Epperson
4/15/20





I had been researching for months what car I wanted at the the end of my lease in August. After listening to CarPro, you said that this month was the month to do something if you were going to this year. So I contacted Fred Haas, where I had leased my
More...
Judy Crocker
4/14/20
Car Buying Resources
Expert advice from over two decades in the car industry.