Back to Search Results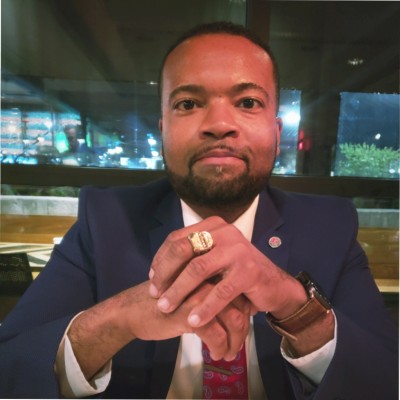 Patrick Wilson
CarProUSA Manager





10 Reviews
Gillman Chrysler Jeep Dodge Ram
10585 West Sam Houston Parkway South Houston TX, 77099
Select your CarPro to unlock your VIP access & experience
Claiming Your VIP Priority Pass is easy and free.
Submit the form to instantly receive your Priority Pass over email.

Patrick Wilson and their team will receive your info and vehicle preferences to connect directly with you.

Bring your Priority Pass with you into the dealership and enjoy a VIP car buying experience.
Reviews (10)





We just started our new vehicle journey as an exploration trip y to learn about the Jeep gladiator since the Jeep website is extremely difficult to understand packages and options Patrick took the time to clearly explain and demonstrate to options much
More...
Steven Mein
7/16/21





Took a little longer than I wanted, but that was my fault; I did not have all the paperwork. Best buying experience ever.
JOHN TROJANOWSKI
5/30/21





IT WAS AWESOME!
JOHN TROJANOWSKI
5/2/21





We knew what we wanted going in. Patrick helped find the color and equip we wanted. And worked the price to where we were satisfied.
Jere Crean
4/7/21





Patrick was fantastic. He went out of his way to find the truck I wanted. I checked dealers as far away as San Antonio, the metroplex, Baton Rouge, as well as the entire Houston market. He went farther and found my truck in the panhandle about 500 miles
More...
leonard mcauley
3/18/21





Using your VIP system was fabulous. I had the best experience buying my Jeep. No downside through the whole process. Thanks for the recommendation and making the normally stressful process so smooth. Gillman does a great job. Everyone was considerate and
More...
Nancy Cronkright
3/18/21





Had a wonderful experience, the dealer did not have the color that I wanted in stock, they were able to do a dealer trade.
Anthony Wisnewski
1/12/21




Patrick was awesome. The dealership had $1996 in add-ons that was way overpriced. It took some time to get the GM to reduce this charge to an acceptable level. Evidently, it is Gillman's SOP to add these things onto every vehicle, whether the customer
More...
Jimmy Turner
1/1/21





best car buying experience I have had in years. Called by phone and also emailed me a few different options .When I arrived at the dealership I was greeted at the door.Smooth sailing from that point. through out the process.
Michael thomas
12/4/20





Our decision to stop was very impromptu. We saw a listing on Ram 1500 that caught our attention while considering trucks. The one we purchased had unique features that were hard to find (6 passenger seating and 6' 4" bed) but what we wanted. As it was
More...
Dennis Compton
11/12/20
Car Buying Resources
Expert advice from over two decades in the car industry.