Back to Search Results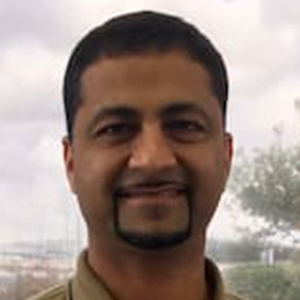 Manny Maraghi
CarProUSA Senior Manager





96 Reviews
Select your CarPro to unlock your VIP access & experience
Claiming Your VIP Priority Pass is easy and free.
Submit the form to instantly receive your Priority Pass over email.

Manny Maraghi and their team will receive your info and vehicle preferences to connect directly with you.

Bring your Priority Pass with you into the dealership and enjoy a VIP car buying experience.
Reviews (96)





Manny was awesome. The finance department was good as well. They pushed a little hard on the service agreement but came down considerably on the price so I purchased it. There was no back and forth; it was a very straightforward process.
Bradley Kaplan
6/19/21





It was like one of those easy river rides on a sunny day
Rusty Brock
6/3/21





Meryem initially greeted us and began the process. They had the exact vehicle my wife was looking for and it was brought to the front door for us to take a test drive. The process was very smooth and efficient from the test drive to financing. Mannie
More...
Don Gadd
5/10/21





Manny was great! My husband and I were warmly greeted and treated like royalty. Manny was very knowledgeable and had a very pleasant personality. I test drove the 2021 Subaru Outback Limited XT-the turbo. Wow! I was very impressed with the overall
More...
Charlotte Palmer
5/7/21





I had called the dealership ahead of time and scheduled an appointment with Many Maraghi. Everything went exceptional well from the moment we walked in the door. Excellent service.
David Kemper
4/30/21




Had Manny order a new car built as none available how we wanted. Holding off 5 star until I get the new car and finalize the purchase in June and will submit another review expecting to be 5 star. Easiest purchase experience ever. No negotiable needed
More...
David Weiman
4/8/21





We looked at the Ascent and were favorably impressed. Manny was very helpful, no pressure. We have owned 4 Outback and a WRX. Unfortunately the cargo capacity was not large enough for my wife's dog show baggage.
Jere Crean
4/7/21





My daughter's first car that she wanted to purchase herself with a little assistance from Dad. Manny treated her with respect as well Tony in Finance. <br>Thank you
RANDY MILLER
3/30/21





Manny was thorough, professional and very knowledgeable about my vehicle needs and what vehicles could meet my needs. My wife and I felt very comfortable talking with Manny and in negotiating a purchase and trade-in. Manny made the process very easy.
Ron Stefani
3/17/21





Manny was extremely helpful in presenting facts about the Forester Touring I looked at. Not intending to buy, just look, I surprised myself when I decided to purchase this car. From trade-in to the Touring being ready to drive out, Manny was
More...
Vonna Mueller
3/13/21





I decided to purchase my lease car. Manny was very helpful and knowledgeable.
Patricia Stratton
3/10/21





Manny is very good to deal with. Friendly, helpful, & very knowledgeable
John Reed
3/8/21





Manny was great. Super helpful and completely transparent throughout the entire process. He's a true asset to the CarPro team. Highly recommended!
Ron
2/24/21





Manny was a pleasure to deal with. The CarPro buying experience was just as promised. I got a fair deal on my new Outback without even one moment of anxiety. Thanks CarPro!
BRETT PEABODY
2/20/21





This is the third car we purchased through a Car Pro Show affiliated dealer, and our first Subaru. The car is primarily for use by my wife, and vacations for both of us. While the other Car Pro dealerships provided good service, none was better than that
More...
Mark Marione
1/4/21





It was a pleasure dealing with Manny, Meryem and everyone that assisted us. Great group of people.
Ric
1/4/21





Manny was super-helpful in showing us the features of the Subaru without any sales pressure. He quickly fund us and car outfitted exactly as we requested and gave us a very reasonable "Car Pro" show price. Manny was patient with us even though we know he
More...
Harry Burritt
12/29/20





Manny found the car I wanted. Buying it was easy!
Doris Peyton
12/23/20





While we did not purchase a vehicle here, Manny made us welcome and answered our questions.
John Edwards
12/21/20





I got everything I wanted in a car, and more, for the price I wanted to pay. Even though I was buying a used car, they made me feel welcome and listened to my wish list--then made it happen!
Cynthia Reagan
12/14/20





This was a very good buying experience
Larry Bertrand
12/13/20





I was skeptical that a process presented on the radio was worth it, but not any more. Very good buying experience without the usual BS that most dealers dish out. This included the Finance Department, which is usually the worst part of the experience.
Steven Clark
12/12/20





Manny was amazingly helpful, well prepared for us and made everything easy!!
Faraz Tyebjee
12/6/20





Manny was great and very professional. A very enjoyable experience.
Gerald Schlief
11/28/20





This was the second purchase I have made from a CarPro dealership. Manny Maraghi was absolutely outstanding - I would even say he is a Super Star! He gave me the best deal I have ever gotten on the purchase of a new vehicle and also gave me a very fair
More...
Anthony Sortino
11/28/20





He was great! He was eager to meet our needs and took the time to explain the #s.
Sara Llansa
11/13/20





Manny (and CarProUSA) made this easy, quick and very efficient. Good trade in $$, 0% finance rate and discounted price on my new Outback Premium purchase. Very pleased! Thank you all.
TODD SHAMBURG
10/16/20





I'd give them 10 stars if I could. They were great.
June Robinson
9/30/20





Great experience!
Lynnda Butorka
9/25/20





Very good experience
Mikel Barnwell
8/22/20





Manny is an outstanding salesman with strong knowledge about Subaru cars and sensitivity to what the customer wants.
Tanmay Lele
8/3/20 Reply





Excellent service that I have ever experienced. Manny got me the car I wanted, a good value on the trade in and help me with the new car technology. This was the best ever, new car buying experience I have ever had in my adult life. Thank you Manny.
Dennis Cieciel
7/23/20 Reply





Welcome, friendly, accommodating, Due to a household person with a autoimmune disorder, I've had to limit store visits to 45 minutes maximum to reduce any exposure. Manny was great, we reviewed 3 SUV the Ascent, Outback and Forester and I drove the
More...
Kevin Bracken
7/18/20





This was our first Subaru, and not being part of the Subaru Cult (you know this is true) we had a lot of questions. Manny did a great job of explaining the car, features, warranty and any other ignorant questions we had. <br>When it came to price,
More...
Scott Hubbard
7/5/20 Reply





I wholeheartedly would recommend Manny and Gillman Subaru! I bought my new Ascent while on an extended trip to Houston to help my family. I live in Florida. Not sure if Cov-id or the end of the month madness but bank had difficulty understanding why
More...
Josephine Neveu
6/7/20 Reply





Manny was great
Gary Elliott
6/2/20





It was an excellent car buying experience. Manny listened to what we wanted and bent over backward to supply our needs. He had several vehicles ready for us to test drive and allowed us to take one home for an overnighter. When we returned the next day
More...
Roger McDonald
5/22/20





Manny did a great job with us. He had options for us after we had some different considerations...It was a smooth operation. Professional all the way. Your response to my question dealing with the Crosstrek comparison got us hooked
roy adamcik
5/18/20 Reply





It was an excellent car buying experience. Manny listened to what we wanted and bent over backward to supply our needs. He had several vehicles ready for us to test drive and allowed us to take one home for an overnighter. When we returned the next day
More...
Roger McDonald
5/13/20 Reply




I had sent an email that morning to see the cars they had available. I had received an email back shortly after opening. The email included what cars they had available and the sales person point of contact. Ms. Lahlali had called me that morning to see
More...
David Mitchell
5/10/20





It was an excellent car buying experience. Manny listened to what we wanted and bent over backward to supply our needs. He had several vehicles ready for us to test drive and allowed us to take one home for an overnighter. When we returned the next day
More...
Roger McDonald
5/9/20 Reply





Manny was excellent. Once again so glad I used one of your dealers. Went to the Subaru dealership closer to me to test drive and confirm my choice. They were not respecting social distancing and were very pushy. Drove the hour to Subaru Southwest and
More...
Janet Hughes
5/2/20 Reply





The folks at Gillman Subaru Southwest could not have been more accommodating & helpful. Manny Maraghi responded quickly to my CarProUSA contact request, with exactly the 2020 Outback requested and at an almost unbelievably good price. We agreed to a
More...
Robert Cunnningham
4/28/20 Reply




They treated me real good. The finance manager gave 0% interest for 72 months and extended the bumper to bumper to 6-60,000. Also give me 48 months of free oil changes. I'm so pleased with the out come and love the forester 2020. Everything and more I
More...
kenneth Adair
4/19/20 Reply





Mr Maraghi was very attentive and professional.
Douglas Snyder
4/19/20 Reply





Manny called me and we discussed what I was interested in and set up an appointment next day. Took test drive in Outback Limited XT and after returning to dealership startted the process for purchase - fast and very professional and didn't have to hassle
More...
Danny Kincaid
4/12/20





Bought a Forester from Manny on March 31st, basically over the phone due to the virus shutdown. I didn't like the 'final' price from another dealer so went to CarPro, contacted dealership at about 1 pm with the car specs I wanted, Manny called me in less
More...
Kris Raghavan
4/6/20





My car buying experience on March 23, 2020 with Mr. Manny Maraghi at Gillman Subaru Southwest in Houston, TX was outstanding in every regard. Amid the corona virus pandemic, Manny was very considerate in offering to bring the SUV for a test drive and the
More...
Gregory Taylor
3/29/20 Reply





The best experience ever top down. They made so easy.
charles white
3/27/20 Reply





Manny, showed me several SUV's and went out of his way to find the one I wanted.
Daniel McVeigh
2/14/20





Manny was very patient working with us for over a year to select the correct car for us. We ended up selecting a 2020 Subaru Outback Touring. .
David Fifer
2/7/20





This is the second Outback, I have purchased in two years.I Like the dealership. Always feel I received fair and honest service.
Bill Brooks
2/2/20 Reply





All good Manny contacted us within 20 minutes of requesting our VIP Pass
Paul Grabanski
1/16/20 Reply




Manny and his assistant, Maria were both very nice and attentive. I only test drove the cr on side streets so was not able to determine how car actually handled on freeway.
Faye Chin
1/13/20 Reply





All Good......
Paul Grabanski
1/12/20 Reply





Excellent customer service and followup.
Dick Wasser
1/6/20 Reply





Manny and the Gillman team were great. They worked to insure that we purchased the exact vehicle that we sought. The finance officer match a lower interest rate offered by another entity, which was really low.
dwight wolf
12/30/19 Reply





The entire process was smooth and hassle free
Terri Graham
12/27/19 Reply





Manny Marathi and his assistant Meryem were fabulous to work with. They handled the process quickly and efficiently. When I went to the finance manager, Hazim, he was able to match the price my credit union had given me on the Gap Insurance and the
More...
Sam Giglio
12/20/19 Reply





Manny provided an outstanding non-pressure buying experience, and a great trade-in price on my existing vehicle.
Lynette Meyer
12/13/19 Reply





I had a wonderful experience. I just decided to go with another Make and Model.
Sharon Sisco
12/3/19 Reply





Manny Maraghi was very professional. Best car buying experience I have had.
Larry Helgesen
11/8/19 Reply





Manny answered all our questions. He was very accommodating.
John Cerwin
11/8/19 Reply





We first met Manny 6 months ago while looking for a new Subaru. We stopped looking for awhile and Manny informed us to look him up if things change. When we returned Manny remembered us and we started up where we left off. <br>We felt in control of
More...
Elaine Beck
10/12/19 Reply





Wonderful!
Monica Parsons
10/10/19 Reply

The sales experience was great. But the finance person took advantage of my newness at buying a car. He scrambled the numbers so instead of buying the car at the quoted price he added 2000 to the quote and adding back in the sales tax again. So instead
More...
robie arnold
10/9/19 Reply





Waiting for 2020 forester. Will buy from Gillman Subaru. Very accommodating, very easy to work with. And no pressure to buy.
robie arnold
9/13/19 Reply





I am very satisfied with the price and the service.
JANE LUE
9/8/19 Reply





Excellent service and communication.<br>Thanks
charles emmott
9/3/19 Reply





I bought a car at Gillman and it was a wonderful, painless and quick experience! Highly recommend this dealership!
Emmalie George
8/13/19 Reply





Great service...made me a really fair deal. Good service.
Marilyn Curtiss
8/11/19 Reply





I did not visit the dealership in person as the vehicle I had inquired about sold before I could make the trip to Houston. They did not have any others that matched my requirements at that time, but Manny was very professional and courteous and did
More...
Dana Robel
8/11/19 Reply





The BEST experience I've ever received at buying a car. I've been buying cars for 50 yrs and Manny and his team were hands down the best.
Steven Lunsford
7/20/19 Reply





Thanks to Manny for the great service and letting us test drive with no feelings of pressure or obligation. Excellent service! We ended up buying a Toyota but I would definitely recommend CarProUSA and Manny Maraghi to anyone looking to buy a Subaru.
Michael Ramirez
7/15/19 Reply





very knowledgeable on vehicle and very easy to deal with. Closing was quick and easy
Gregory herring
7/12/19 Reply





We had purchased a car at Gillman SW about five years ago using the CarPro process and were very satisfied. Now we were looking for a used car for our 19 yr old son. Manny was an absolute delight to work with. Long story short for Kevin: After the deal
More...
Perry Ford
7/10/19 Reply





Manny was as good as advertised, a real gentleman. A truly nice experience & I would recommend him to anyone interested in a Subaru.
Ben Coatsworth
6/30/19 Reply





Manny was very professional from start to finish. Made my buying experience very nice.
Ralph Holloway
6/6/19 Reply





Great customer service !
michael Nerren
6/3/19 Reply





My experience test driving a Subaru at Gillman Subaru was totally positive and comfortable. Manny was friendly and professional. I'm sorry the Subaru wasn't the car for me in the end because I would have been happy to keep doing business at Gillman.
5/31/19 Reply





Friendly, no pressure, got everything we wanted including the color which wasn't on the lot.
Sheryl Maruca
5/29/19 Reply





He was very helpful, knowledgeable and courteous i have not purchased car yet, but quite sure I will
William Boyd
5/27/19 Reply





We contacted Manny for a test drive of the Ascent. Although we have yet to decide on the vehicle we will purchase, Manny was gracious, with no pressure, and handed us the keys as if we were old buddies. He gave us feedback on our current Crosstrek lease
More...
Daniel Amyotte
5/26/19 Reply




Excellent experience
Ellen Yarrell
5/1/19





All good.
CLARK COURTRIGHT
4/24/19




We did not receive a second set of keys when the car was delivered. Since we purchased for cash there was a lot of paperwork and forms to complete that did not really seem to be relevant to the transaction. Manny (Sales Manager) was very helpful and very
More...
Anthony Anderson
4/21/19





Brutally honest. This is what consumers need from a dealership.
Nick Neveu
4/15/19





I sent an email to Manny and he was quick to react. I ended up buying the car from Gillman but got it from the one in North Houston. They honored the pricing and the process was really easy.
Robert Russell
3/4/19





Outstanding attention to detail. Smooth process and the right price. My second experience being a CarProUSA VIP in the past two years. It does make a difference!
Mark Kimbrough
2/28/19 Reply



I ended up not purchasing the car. We could not reach to agreement on the price of the used car I was interested in purchasing. Something about the management will get the car sales person in trouble if they negotiate on the price ? Never heard of that
More...
Anirudha Mahajan
2/23/19 Reply



I was a little disappointed. We made an appointment to see Manny the day before. When we got to the dealership Manny had a couple of other customers he was dealing with at the same time he was talking with us. The dealership was also very crowded because
More...
Scott Wagner
2/22/19 Reply





Best car buying experience we have ever had. The price Manny quoted us over the phone was the same price when we got there. Absolutely no haggling or "run around".<br>We saved thousands.
Margaret-Mary Hunter
2/16/19 Reply





When I contacted Gillman Subaru (through your website) and provided a description of the desired vehicle (2019 Subaru Forester Touring, Silica Black Exterior with Saddle Brown Interior), Manny Maraghi called to let me know that he did not have the
More...
Kevin Hanbro
1/15/19





Excellent Service
Kathryn Marcantel
10/5/18





Honest and straightforward
Joel Calvez
9/21/18





Manny took nice care of us, answered all questions and got us into a car that meets our needs. The later oversell (not from Manny) was mild and not pushy. In spite of a busy Saturday, we were not ignored or left hanging as we went through the phases of
More...
Steven Haskew
9/3/18
Car Buying Resources
Expert advice from over two decades in the car industry.