Back to Search Results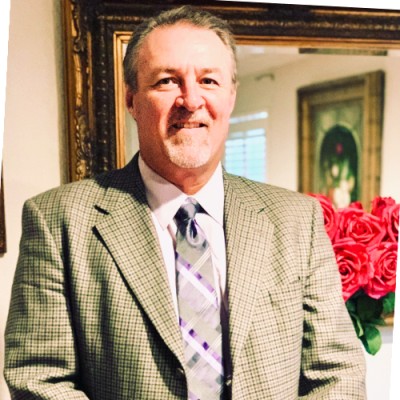 Mike Shaw
General Sales Manager





13 Reviews
Select your CarPro to unlock your VIP access & experience
Claiming Your VIP Priority Pass is easy and free.
Submit the form to instantly receive your Priority Pass over email.

Mike Shaw and their team will receive your info and vehicle preferences to connect directly with you.

Bring your Priority Pass with you into the dealership and enjoy a VIP car buying experience.
Reviews (13)





Mike Shaw and his team, especially Schell and Jaime, at Honda of Lake Jackson were terrific. Everyone was very helpful, supportive and honest when negotiating my new car purchase. I got a great deal on a 2020 Accord sedan, a sharp-looking, super
More...
Thomas Stroschein
5/18/21





Good service, no pressure
Jenny Wagoner
5/1/21





Would of purchased but they didn't have the car I was looking for.
BOBBY LILLEY
4/22/21





Very easy to work with, and everyone was very nice
Kristen Cossey
4/11/21





I was not able to get to the dealership, but Sarah helped me over the phone. She was very knowledgeable, patient and kind. Even though I did not buy a car or get to the dealership, would highly recommend anyone looking at Honda's to visit Honda of Lake
More...
Paul Williams
2/28/21





Quick, super easy buying process. Mike and Sarah went the extra mile in getting me out the door late on a Saturday evening.
Tony Voigt
2/12/21





awesome folks!!! no real reason to consider recommending any other honda dealership in and around houston...and i've visited 4 others before this purchase.
Damian Hebert
2/11/21





This was an excellent experience purchasing a vehicle. Everyone at the dealership was welcoming, knowledgeable and made the whole process easy. Thank you so much!
Adrienne Vavra
2/10/21





Great service.
John Geddie
2/2/21





After an exhaustive search driving all the compact SUVs I decided the CR-V Touring trim level was the best. I searched through Honda of Lake Jackson's website and noticed they did not have a touring trim level but I contacted Mike Shaw anyway and told
More...
Steve Pack
1/26/21





He did not have the model I asked about. He searched and located one within a day and had it on hand within two days.
Charles Butler
12/29/20



I did not show the priority pass but set the appointment up by a direct call. Everything was excellent except our car was not there and we did not receive a phone call before driving from Galveston to Lake Jackson. It was only an hour wait plus clean up
More...
Charles Bennett
12/18/20





I live several hours drive from Lake Jackson so mike and I texted and talk about the Pilot and my Ford lease. Mike was very helpful and knowledgeable about the product and he looked at all the options available to me. We ended up going in a different
More...
Ronnie McKeever
12/10/20
Car Buying Resources
Expert advice from over two decades in the car industry.