Back to Search Results
Fred Forshey
New Cars Manager





123 Reviews
Meet Fred Forshey's Team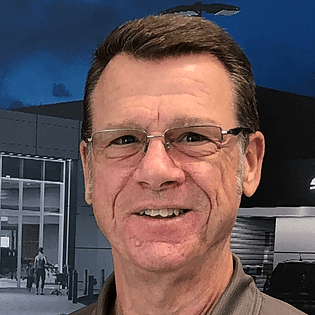 Peter Miko
Certified/Used Cars Manager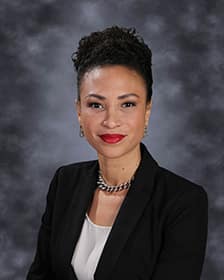 Lyza Postell
General Manager
Select your CarPro to unlock your VIP access & experience
Claiming Your VIP Priority Pass is easy and free.
Submit the form to instantly receive your Priority Pass over email.

Fred Forshey and their team will receive your info and vehicle preferences to connect directly with you.

Bring your Priority Pass with you into the dealership and enjoy a VIP car buying experience.
Reviews (123)





I had a wonderful experience working with Fred to purchase a new Lexus RX350. He was very patient and explained all of the features of the different RX 350"s I was considering. I went on two different test drives and once I made the decision, he helped
More...
Diane Parks
8/5/21





Best Car Buying Experience. Fred was amazing and helped me every step of the way. Definitely would recommend.
Alisha Poston
7/8/21





Fred was very helpful, spending 3 hours with us. No vehicles on site, so we went through the incoming list and found the one we wanted. Two days later it was in and we were driving out the next day. Very easy process, the first time car buying was not
More...
Glenn Ellis
6/21/21





Always excellent dealing with Peter Miko
donna falloon
6/16/21





Fred is very knowledgeable.
Starr Boone
5/29/21





Peter Miko provided excellence in hospitality, product knowledge, patience and professionalism in finding my wife's new GX460.LEXUS OF CLEAR LAKE executed the CAR PRO program to the "T". After purchasing our 2006 SC430 in April of 2020 Patrick the
More...
Hadley Cohen
5/25/21





We are still in the waiting stage. The vehicle package I want is not available due to shortages in supply. If the right car can be located, we are still going to do a deal.
Phillip Rowe
5/23/21





Fred was excellent in helping me purchase my new LEXUS RX F Sport AWD Handling. Fred is extremely knowledgeable about the car and showed me every feature as well as letting me test drive the car. The purchase of the vehicle went very smoothly thanks to
More...
Ilona Nicholls
5/22/21





The dealership was awesome and so was Peter. I bought a used car from them and realized afterwards that I made a mistake. Long story but the dealership allowed me to return the car the next day with no issues.
Nick Krause
5/8/21





I just bought a 2021 Lexus GX 460 luxury from Lexus of Clear Lake. I worked with Fred Forshey, and everything about the experience was absolutely outstanding! Fred was very professional, friendly, responsive, patient, not pressuring, and I could go on
More...
Mike Jaggers
5/7/21





Fred Forshey is the best! If they do not have the specific vehicle that you are looking for on the lot, he will work tirelessly to find it for you. I don't know why anyone would buy a vehicle without using the CarProUSA program and if you are buying a
More...
Richard Marsh
5/6/21





Fred Forshey at Lexus of Clear Lake (TX) was fantastic. He was able to schedule me in at short notice and still took the time needed to answer all my questions about our first lease. There were no cheesy sales lines or back and forth on pricing. Corey
More...
Jay Smith
5/3/21





Fred and the team were nothing but professional, and exhibited patience with us as we moved through the shopping and purchase journey.
Don Zimmerman
4/24/21





They bent over backwards on my behalf. Before I visited the dealer, I submitted my desired car from Lexus. Melissa, the new car salesperson, told me that it would take approximately 4 months to build and deliver the car I wanted. By chance, they had one
More...
Bill Klipple
4/18/21





Very professional and helpful. Gave me the CarPro pricing without asking. Very straight forward. This car was for my wife who has hip and back problems and it was going to be in large measure a comfort issue. RX 350 was good just not quite what my wife
More...
Allen Mitchell
4/12/21





Jerry,<br><br>We bought a certified 2020 Lexus 300 hybrid from Clear Lake Lexus. Peter Miko (Salesman) and Leslie Perez (Finance Manger) gave us the VIP treatment! We even got to meet Lyza Postell--a delightful person! We are now part of the
More...
Alan
4/8/21





Our second purchase/lease from LCL.
Ken Gray
4/2/21





Fred made buying so easy. Everyone was so friendly .
Mike Gebhart
4/2/21





Fred was awesome! We enjoyed the experience and love our new nx300.
Larry Earl
3/20/21





Fred was knowledgeable, helpful, and so patient. The buying process was as quick and easy as possible!
Terri Hoyland
3/18/21





Fred was knowledgeable, helpful, and so patient. The buying process was as quick and easy as possible!
Terri Hoyland
3/17/21





Everything went well
Joseph Giles
3/17/21





Easy buying process.
JOHN PAGANIS
3/16/21





Saw the RX 350 on website (2017 with 14,700 miles) on Friday night. Emailed and Peter Miko, he responded Saturday morning. Confirmed the vehicle was Lexus Certified. We live about 90 miles from the dealership. Drove there after lunch time Saturday,
More...
Edward Furby
2/11/21





Peter was AMAZING. Knowable, Professional, and Courteous.
Leigh Newton Alvarez
1/28/21





Fred Forshey was calm and was a great help throughout the process. He was very helpful and answered all questions with as much detail as we asked for.<br>Thank you Fred
Brian Sheatz
1/25/21





This was the second time buying from this dealership and everything went smoothly. Mr. Fred Forshey is first class. The car was ready for a test drive, he showed me how everything works, and had the car cleaned for us while we were with the finance
More...
Rickey Henson
1/11/21





Fred Was great to work with.
keith wittig
1/5/21





Peter Miko, the pre-own Car Pro USA dealer at Clear Lake Lexus, Houston, TX saw me despite not having an appointment, which I'd tried to set up early in the morning but he was with another customer unable to call me back. I did show up during the
More...
Diane M Walker
1/4/21





Great experence. Fred took good care of us and spent all the time we needed to make our decision on a 2021 Lexus RX350.<br>Everyone was friendly with no pressure. <br>Car Pro Pass works.<br>Thanks
Greg Lee
12/30/20





Quick and easy. Second lexus with carpro and clear lake Lexus
Scott Fossum
12/28/20





Second time with Fred, easy quick and frustration free.<br>Drove away with a new Lexus.
Scott Fossum
12/23/20





Fred Forshey at Lexus of Clear Lake earned 5 stars for going out of his way to assist me with getting a fair deal at another Lexus dealership on my second ES 300H. I explained that I was uncomfortable leaving my elderly father home alone for an extended
More...
Kelly Fuessel
12/23/20





Fred was very friendly, professional & accommodating. He was very patient as e spent the afternoon driving 3 different cars.
LINDA Sluis
12/20/20





Fred was a pleasure to work with. He guided me thru test drives in two vehicles, explaining important details in each. He answered all of my questions and demonstrated how the CarPro arrangement worked for pricing.
John McKirahan
12/18/20





the car that we were interested in purchasing sold to another buyer but but outstanding service and follow up from Mr. Paul
ISHAM WILLIAMS
12/13/20





Fred was spectacular. Knowledgeable and helpful in all aspects. The dealerships initial offer on the trade in was a little low but we were able to come to a quick agreement in that regard
Steve Clayton
11/24/20




No vehicle found with them. Went to Northside Lexus. Leased from there. Friendly, helpful, responsive overall.
Joseph Callahan
11/8/20





Fred Forshey was an excellent salesman. He made my Lexus car purchase an excellent experience
Diane Baker
11/1/20





I was happy to report last week that we had a great experience at Lexus of Clear Lake with Peter Miko and Mr. Brown in Finance. I heard my comments summarized last Sat. on the Car-Pro Show. A comment was added that we were "in and out of there in two
More...
Charles Tate
10/12/20





Best car buying experience ever. CarPro rep. Peter Miko called the day before my wife and I went to the dealership and he was very patient answering my many questions about buying a 2018 CPO Lexus RX350 - couldn't have been nicer. We made an appointment
More...
Charles Tate
10/4/20





Enjoyed visiting w Fred about remaining 2020 inventory (which was not much!). Did not take the VIP pass on this visit as I was doing a preliminary visit prior to going with my wife (the real buyer). Printed the VIP pass and planned to return with my
More...
Jim Hodges
10/1/20





Repeat Car Pro Buyer at this Dealership
Tom Devine
9/10/20





This is the second car I have bought form them. The sales professional was gracious and the service was excellent.
H.R. Bailey
9/8/20





Mr. Forshey was extremely patient with us by explaining all the steps of the process. There was no high pressure, just a friendly discussion about our needs and he delivering. Great job!
carolyn organ
9/2/20





My wife and I were ready to trade her 2017 Acura MDX for the latest RX350. We owned a certified RX330 about 10 years ago and my wife was always comparing her last two SUV's to that RX. Once I personally got past the grill - the styling has improved in my
More...
John Hobson
8/15/20





Fred reached out to me after registering with Car Pro. 2nd purchase from dealer and got fair deal on new vehicle. Will have purchase price for trade-in from Carmax or Texas Direct in writing before trading in another vehicle. New what trade in was worth
More...
Kyle Gilmore
7/14/20





This is the third RX350 I've purchased for my wife at the Clear Lake dealership. Of course it was the first using your Car Pro service. It was definitely the very best experience of them all!
Dale Tribble
7/1/20 Reply





I really felt like Fred cared about us and wanted to make the best deal possible for us. We had been at the Infinity dealership down the street prior to coming to the Lexus dealership that day. We really felt treated kindly and genuinely at the Lexus
More...
Angela Edwards
6/18/20





Fred was incredibly helpful! I was able to get the car I wanted (actually even nicer than what I wanted) at a fantastic price and a great deal on financing... 0 percent for 5 years. You can't beat that!
Cindy Griffis
6/14/20 Reply





Fred was outstanding! He delivered everything they tell you they will do for you on the car pro show. We were very impressed and have recommended to others to listen to the show.
Cindy Griffis
6/10/20 Reply





Fred spoke with us at length about the benefits of the RX350 and its related models. And while we were only getting information, we have decided that when the time is right (in about three months) we will be purchasing a new RX350 from Fred and the staff
More...
Craig Gaddis
5/31/20 Reply




Tried to do the deal online. He did not give me a price on a trade of my leased 2017 RX 350 with 11500 miles. I know it's worth more than residual of $29400. We opted not to drive across Houston and we'll probably buy the car when lease is up(October).
More...
John Greiner
5/29/20





Very nice
bobie miller
5/27/20





He was wonderful
Linda Rogers
5/26/20





Fred was very good and he found the exact car I wanted to buy. He was Johnny on the spot. 😊 Not pushy but professional. Not sure if it was a perfect price but I did have to do some negotiating. There is so much Fred could do because bottom
More...
Linda Rogers
5/20/20





Excellent contact and follow up, ended up buying another truck but will keep this dealership in mind when replacing my LS430.
Michael Ramirez
5/19/20





This was an initial contact with Fred. Very professional and oraganized. Gave a really good, thorough introduction to the Lexus RX 350
Leon Macha
5/11/20 Reply





I haven't visited them yet, only traded email with Lyza. She was very responsive and professional and I will visit them in person later this year.
Cindy Anderson
5/1/20 Reply





This dealership was very helpful in getting me just the right model. They were all very friendly and were very easy to deal with. There were none of the usual games that most dealers play. they were straightforward about the price of the car and the
More...
Margaret Yellott
4/24/20 Reply





Bought our first car from there over 10 years ago. Dealership is a real mess with all the construction so we'll probably wait. Always loved the dealership and look fwd to shopping again.
Mark Sebald
4/18/20 Reply





This is my 7th Car Pro vehicle purchase in 5 years <br>I was in search of a 2006 SC430 convertible. Lexus of Clear Lake gave me royalty treatment. They had the right SC430 and I was able to get the car @ an excellent price. They even stayed after
More...
Hadley Cohen
4/17/20 Reply





I have not yet visited the dealership due to me living 350 miles away and the situation with the virus. They have been very helpful, and I hope to continue working with them soon.
Dean DuBal
3/19/20 Reply





Fred was incredibly helpful, providing us knowledgeable guidance that enabled us to purchase the car best suited to our lifestyle. We couldn't be more pleased with choosing to work with Fred and the Clear Lake Lexus dealership.
Sandra Flannigan
3/14/20 Reply





No pressure. Good follow up. Pleasure to deal with.
Paul Mabry
3/12/20 Reply





Great
Clyde Anders
2/26/20 Reply





Did not purchase, but had a positive response from Peter Miko.
EARL HALE
2/14/20





Fred was friendly, knowledgeable, helpful, accommodating, and a pleasure to work with. He allowed us time to make our decisions by leading us through all of our questions and concerns. The dealership was clean and friendly and welcoming. I look forward
More...
Gayle Erickson
1/30/20 Reply





Great, straightforward experience.
Peter Miko
1/29/20 Reply





Fred is the best the entire experience was smooth and relaxing.
Scott Poindexter-Naab
1/19/20 Reply




Fred gets 10 stars, the dealer would get 5 but we had an issue with the car. Not their fault, the Lexus had a faulty battery that they promptly replaced. Fred was an excellent advocate and had us taken care of quickly.
Jeff Jones
1/18/20 Reply





Fred made this a very easy transaction. It's out of my normal travel but he was able to locate the specific vehicle we were looking for.<br>
William Smith
12/27/19 Reply





Fred Forshey was an excellent salesman. The best buying experience I've had at a dealership. He worked through all my questions and found us the right car we wanted.
Steven Palermo
12/22/19 Reply





Easy low stress experience. 1.5 hr on Saturday, 1.5 hr on Monday to pick up.<br>We went in to look and ended up buying.
Scott Fossum
12/18/19 Reply





Professional, efficient and pleasant. My third CarPro purchase. The short sales process was straightforward and could not have been easier.
Curtis Collette
12/17/19 Reply





Knowledgeable - not pushy - straight forward - nice!
Lisa Hood
12/15/19 Reply





This was the first time purchasing a vehicle did not take hours. it was easy n fast. Rep was very knowledgeable and very helpful.
delores avendano
12/14/19 Reply





Going in as a Carpro VIP I felt no pressure, was treated very well, and I felt like I got a good price.
Michael Simmons
12/5/19 Reply





Fred spent 2 hours with me, and convinced me to stay in my current lease till expiration. When I do decide to lease again I will definitely go back to them.
Doug Hannah
12/1/19 Reply





Peter was great to deal with and knows the Lexus brand inside and out. He was extremely helpful and patient with me. I was impressed with his knowledge of the Lexus brand. I felt at ease during the whole process. Thank you CarPro and Lexus of Clearlake
More...
Linda Philpot
11/16/19 Reply





Fred was excellent he is knowledgeable about the car we were interested in and worked to find the right car for my wife. Great experience
John Britton
11/15/19 Reply





General Manager and Sales person were very helpful. In the end we chose not to purchase an RX350L only due to the size. We need a little more space.
Richard Sparks
11/7/19 Reply





Great experience from start to finish .
Clyde Huff
10/30/19 Reply





Fantastic customer service. Everyone making sure we were being taken care of
Clyde Huff
10/24/19 Reply





This is the second vehicle I purchase from Lexus of Clear Lake. Have been taking my other vehicle for service to this dealer for the 14 years I had it. The showroom is clean, the waiting area is clean and comfortable; service although costly is
More...
Susie Rodriguez
10/3/19 Reply





They bent over backwards to help me out of a currently leased car(XT5) into a new RX350!
Tom Devine
9/20/19 Reply





He was great! Explained and helped us with so many things about our new auto. We think he is the best!
mary sills
9/18/19 Reply





Best we have ever had.
mary sills
9/12/19 Reply





Very helpful in finding the right SUV for me, then locating the perfect color and package deal. Very satisfied with my choice of vehicle and convenience of service.
Jesse Woodley
9/8/19 Reply





Peter was very knowledgeable and so helpful!
Ruth Ann Crane
9/5/19 Reply





Fred worked hard to find a vehicle and cost but I wasn't ready to go yet.
James Shanks
9/3/19 Reply





Great follow up<br>Thx
Randy Price
9/1/19 Reply





Very honest and thorough
Tal Raphaeli
8/24/19 Reply





Although we haven't yet purchased a new vehicle from this dealer, we will definitely visit Fred Forshey when we are ready to buy. He has been really helpful in providing information about the car we are interested in. The General Manager Lyza Postell has
More...
Wayne Oswald
8/23/19 Reply





Have just purchased a preowned 2015 model year GS 350, and my CarPro experience was perfect! Peter Miko was super helpful in the entire process. The vehicle that I picked out was attractive to me because it still had 6 months and 23,000 miles left in its
More...
Jagannatha Rao
8/19/19 Reply





Fred was great to work with. He made our buying experience smooth and easy. He came through on everything he said he would do which builds a lot of trust with the customer.
Tracey Martens
7/28/19 Reply





Very nice and no high pressure sale.
Stefan Roosa
7/17/19 Reply





Everyone was extremely courteous, knowledgeable, attentive, and it was overall an easy transaction.
Brian Hoffpauir
7/6/19 Reply





I recommend Fred Forshey as your "go to" person for your next Lexus. He is very patient, honest and is interested in you feeling good about the deal and your future interactions with the dealership.
Joseph Aubuchon
6/26/19 Reply





Simply the Best Salesman I've ever dealt with in 40 years of buying cars.<br>
MITCHELL LABICHE
6/14/19 Reply
Car Buying Resources
Expert advice from over two decades in the car industry.