Back to Search Results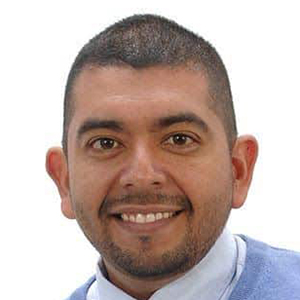 Jorge Lopez
CarProUSA Manager





227 Reviews
Select your CarPro to unlock your VIP access & experience
Claiming Your VIP Priority Pass is easy and free.
Submit the form to instantly receive your Priority Pass over email.

Jorge Lopez and their team will receive your info and vehicle preferences to connect directly with you.

Bring your Priority Pass with you into the dealership and enjoy a VIP car buying experience.
Reviews (227)





Kind, courteous, and responsive. We were unable to make a deal due to inventory shortages.
Michael Hobbs
9/27/21





Horte was great. However, specific vehicle that I want will not be available until after the new year.
Lynn Bellard
9/25/21





This is the third time I have worked with Jorge and Tomball Ford and everytime has been a great experience. Jorge is always helpful and very knowledgable. This time I was ordering a new F150 and had lots of questions about the process and available
More...
Michael Morris
9/21/21





My Journey with Jorge started by listening to the Car Pro Radio Show one Saturday morning. I was in the market for a 2021 F150. I contacted Jorge, and from the initial contact to the truck delivery, Jorge was a Rock Star. Jorge helped me configure the
More...
Ed Sabo
8/26/21





My Journey with Jorge started by listening to the Car Pro Radio Show one Saturday morning. I was in the market for a 2021 F150. I contacted Jorge, and from the initial contact to the truck delivery, Jorge was a Rock Star. Jorge helped me configure the
More...
Ed Sabo
8/19/21




A few things. Jorge was not there, so I worked with Ralph Matthews, who was great to work with. However, having been through the CarPro experience before with another dealer, this is/has not been the experience I was expecting. They lost one of the keys
More...
Steve Clark
8/17/21





I made an appointment with Mr. Lopez and he was ready when I arrived. He answered all my questions plus some I didn't know to ask. I was a pleasure to talk with him and he set up a test drive and took all the time I needed without rushing me. Then I
More...
Robert Harmon
7/26/21



I was interested in purchasing 2021 Ford F-150 Lariat with 3.5L V6, 36 gal. tank, and 6.5 bed. The dealership was unable to find this vehicle within a 600 mile radius. They also said at least 3 vehicles were being built and the dealerships did not want
More...
Mark Fletcher
6/15/21





Very helpful! Jorge was out for the week, but he returned our email and called us. He worked with us over the phone and email until we had exactly what we wanted. We ordered the new Maverick! Highly recommend.
Richard Riggs
6/15/21





Although I did not end up purchasing a vehicle from Tomball Ford, I was very impressed with the way things went while there. Very professional and considerate. I would go there again for sure.
Sally Dillon
6/8/21





I am in the process of purchasing the Ford F 150- Lightning Electric Truck. My initial contact with Jorge Lopez was outstanding. He assisted me with the initial reservation. I will keep you updated as I move through this process.
melvin griffin
6/8/21




I am currently waiting for a 2021 Explore King Ranch that is "in transit" (on hold due to the chip shortage). I have put a deposit on the car and know waiting for it to show up so we can conclude the deal.
Ralph Havis
6/5/21





Delivered the vehicle to my doorstep!
Tyler Seidel
6/2/21





Dealer supply of F-250 & F-350 Super Duty trucks is 0 due to no microchips. Jorge offered to assist ordering a 2022 but could not give a delivery date until maybe late this year.
Larry Werner
5/27/21





Within minutes of receiving the Priority Pass I received an email. Shortly after I received a phone call. I made an appointment and drove to the location. I had researched the F-150 and already driven one. We were unable to find an acceptable vehicle so
More...
Harvey Spiller
5/26/21




Overall Tomball Ford and Jorge Lopez did a good job. They were friendly and helpful. Although the selection was very limited, due to the chip shortage, we found a vehicle that we liked. We have purchased a vehicle using the CarPro Priority pass
More...
Cathy Shaneyfelt
5/23/21





Jorge Lopez was great to work with. 100% satisfied. This is the fourth vehicle I have purchased through CarProUSA's recommended dealers.<br>
Dale
5/14/21





From the first step on the property we were treated special. This Dealership was so friendly and you could see immediately that everyone was working as a team. Jorge was friendly, courteous, patient and didn't leave out any information when it came to
More...
Sarah Wallace
5/11/21





Excellent service, Jorge spent close to four hours helping me find and purchase the right vehicle. They even took my trade-in for a fair price.
Duane McCoy
5/10/21





Heard about Tomball and Jorge Lopez on the Car Pro Radio show for quite sometime. I didn't have much luck with other dealerships so I decided to give Tomball and Jorge a shot as I was in the market for a new vehicle. Jorge's customer service and
More...
Alfonso Ortiz
5/9/21





Jorge was very patient and went the extra distance to find the truck I wanted. I am very grateful for his efforts.
Bruce Morisse
5/3/21





Although there were only two used models of the car we were interested in, Mr. Lopez spent plenty of time with us and could not have been nicer.
Scott Smith
4/30/21





Mr. Lopez called me last Saturday about two hours after your show went off in Houston at 2:00pm. Since the pickings on Superduty Trucks are thin I have an appointment on Friday 5/7/2021, to meet him at Tomball Ford at 10:00AM to order a 2022. Mr. Lopez
More...
Wallace Vosloh
4/28/21





Jorge Lopez got the job done quick and easy much to my satisfaction. After learning from many sources in the Houston area the truck I wanted was simply not available any time soon. Mr. Lopez greeted me with seven or eight window stickers of trucks I
More...
steve stanick
4/28/21





Everyone we came in contact with was extremely helpful. They went out of their way to help. They did not have the car we wanted, however they had one within a few days.
Mary Carlton
4/27/21





Jorge is as awesome as you say. He was very busy with other Car Pro customers, but he handed my the keys to several cars to play with while I waited. Took a long test dive in the one I ended up getting that day.
Donald Leger
4/23/21





He let me take a long test drive while he was working with other CarPro customers.
Donald Leger
4/19/21



Overall experience was good. Jorge was great. He took his time and got everything done. He even used a discount from an employer to get a better price. Process took longer than expected due to a backup prepping the Explorer. <br><br>Biggest
More...
Richard Johnston
4/11/21





Excellent customer service and very friendly!
Jim McCain
4/9/21





Great experience. Jorge is 5 stars indeed.
Travis Block
4/8/21





Jacob here, I hate car shopping! Had to give Jerry's way a try. My wife doubted it would work so smoothly. Got the pass, made the appointment. Met with Jorge, gave him the parameters we had. Within minutes he had several options. We tried one, no go!
More...
Jacob Kaufman
4/6/21





Like my several previous experiences using VIP Priority Pass, it was an excellent process. Jorge Lopez was professional, knowledgeable and extremely helpful as always. Smooth process as it gets. I was offered a very fair price on my 2018 Edge trade and a
More...
Bob Plummer
4/5/21





Wow!! Everything you say about Jorge is TRUE!! He is amazing, even more fabulous than my beautiful new F150 Lariat! Well, a close match, anyway!! 🙌🏻☺️
Lauren Henderson
4/3/21





Great experience all the way around.
Travis Block
4/2/21





Jorge is an absolutely no-pressure guy. They got the deal done in a couple of hours at a great price. It was a pleasant experience from beginning to end. This was the second time I have used CarProUSA for the introduction to buy a vehicle and couldn't be
More...
David Thomas
3/30/21





I was contacted by Jorge Lopez upon getting my priority pass, unfortunately I was going to be in Tomball on his day off, (I really wanted to meet him in person) he connected me with Carlos and he assigned me Steven to show me trucks, I received the car
More...
Roy Hollan
3/28/21





Jorge and the team made me feel comfortable and went above and beyond during the entire buying process. I was able to buy the truck I wanted and look forward to a long relationship with Tomball Ford and Jorge during my ownership.
WILLIAM Wattman
3/19/21





The entire process was smooth and efficient. Jorge and the other staff at Tomball Ford were extremely professional and helpful in every aspect, and all my questions were answered promptly and completely. I purchased a Ford F-150 XLT. Jorge helped me
More...
Joanne Klauber
3/3/21





We went in to get the extended warranty, and ultimately decided to purchase it at Tomball. We spoke to Michael, who was very knowledgeable and saved us some money by encouraging us to purchase via Tomball, rather than directly through Ford. Thank you for
More...
Sigmond and Mary pawlowski
3/2/21





Great experience with Jorge ordering a new King Ranch. Compared price with a few other dealers and the price was among the lowest. Jorge's knowledge of his products was superb. I was able to complete the entire process without even stepping foot into the
More...
Ryan Pennington
2/28/21





Better late than never. I LOVE the process of buying cars. I love picking my vehicle, options, color, and everything about the experience, including the new car smell. However, after a 2nd devastating diagnosis of a major engine issue on my 2013 F150, I
More...
Bryant Holt
2/22/21





Was great and exciting. Jorge was very professional all the time even with me trying to get him to be to relax with us. But all was fine and understanding. Hope I am find a friend needing to buy new so I can collect some of those $150 referrals. Thanks
More...
Stephen Andreason
2/19/21



They offered me $3500 less trade in from one dealer and $4000 less trade in from another dealer that I had visited before Tomball Ford. Not worth the drive! I called him the next day and he would not budge on his trade in offer.
Doug Wycoff
2/18/21





Jorge called me responding to my email. He was very friendly and provided me the information I requested. He was very understanding when I told him I had just purchased an F-450 at another Car Pro dealer in DFW.
Alan Barron
2/16/21





I had to go out of town for work so I have not been able to go to Tomball Ford yet. I've spoken to Jorge twice so far and he knows it will probably be next week before I can get there. He's been absolutely great to talk to on the phone & I am looking
More...
John Glasscock
2/9/21





Jorge Did a great job communicating with my wife and I and made sure we were comfortable each step of the way. He answered all all our questions and made it's a very smooth process for us. This was definitely a five-star experience!!
Dennis Taylor
2/7/21




Process took way too long. Arrived at dealership at 2:00 PM. Decided on vehicle at 3:00 PM. Did not get out of there until after 6:00 PM. I went to a CarProUSA dealer because it claims FAST. 3 hours to process paper work is not fast. Do not believe the
More...
John Isaac
2/7/21





Friendly, informative, professional
Roy Yelverton
2/4/21





I applied for VIP and Jorge called last week and this week. He is very courteous and helpful. When I find the right price , I will purchase. Thank you
Grady Kent
1/29/21



They did not have what I wanted in their inventory.
Steve Thornton
1/10/21





I had a great buying experience at Tomball Ford. I called ahead to find out what I would qualify for because I am / was credit challenged. I did not want to go into the dealership looking at one vehicle and wind up having to settle on something else.
More...
Kenneth Jordan
1/7/21





Great atmosphere and wonderful buying experience.
Richard Mills
1/5/21





It was a very pleasant and enjoyable experience. Jorge went above and beyond what you would expect a salesperson to do. I am a little credit challenged and he was still able to get me a great rate 0% financing. I really love the process it works in and
More...
Kenneth Jordan
12/30/20





Sean was very helpful and straightforward. He did not pressure me, but informed me so I could make my decision.
Tim Hedderman
12/28/20





great experience
michael walters
12/27/20





I didn�t understand what CarPro did or was for but my dad told me to go through it. So i did. A boy am I glad! Working with Jorge was painless and easy. He helped me to get the best deal I could get and left the dealer happy!
Cassidy Thomas
12/27/20





Jorge was very personable but also professional. I could tell he was looking out for the best interests of the dealer but also listened to what I wanted and did his best to satisfy my needs. He spent more than an adequate amount of time with me and never
More...
Robert Green
12/24/20





I only was able to order the 2021 F150 Truck! It will get here in Q1 of 2021! I never stepped foot into the delarship and got a fair deal! I can't wait to take delivery! God Bless, Texas and Car Pro USA!
Ed Sabo
12/21/20





Jorge was very knowledgeable and helped me order a new Ford F-350.<br>He answered all my questions in a helpful straight forward manner, and was willing to work with me on issues that were important to me.<br>This is the second vehicle I have
More...
James Aughinbaugh
12/6/20





I never got around to visiting this dealer. I contacted several times with email and was disappointed with response time and communication in general. I wanted more electronic communication before a personal visit. Ended up buying from an out of town
More...
Doug Shotts
12/5/20





I never got around to visiting this dealer. I contacted several times with email and was disappointed with response time and communication in general. I wanted more electronic communication before a personal visit. Ended up buying from an out of town
More...
Doug Shotts
12/4/20





Jorge was very personable and spent a lot of time showing me all the Explorer features. I would recommend Jorge to anyone looking for a new Ford.
Ronnie McKeever
11/28/20





I am looking for a very specific vehicle. Jorge looked and found 1 in white, I am wanting a different color. We will talk again during Trunk Month. Good guy!
Thomas Aden
11/27/20



Did not meet.<br>Wanted to take a test drive but Mr Lopez<br>Was busy that week.<br>Purchased from another dealer<br>Closer to me
Gale corley
11/22/20





Jorge was great to work with, couldn't be happier. I purchased a 2020 Ford Range XLT FX4.,the transaction was very easy I would certainly buy from here again and would recommend Jorge and the Dealership to others.
George Chapman
10/29/20





Awesome experience, and very professional. Process smooth, and efficient. Pricing and finance a win-win.
Edgar McNutt
10/26/20





Ordered 2021 f 150 limited. Jorge was very informative on a new product. Second automobile bought through your dealers. In 2018 bought my daughter an Audi at Audi of Sugarland. Both great experience.
Jim Kelley
10/14/20





Jorge was a pleasure to work with.
Michael Parsons
10/10/20





Very knowledgeable staff. Process easy. We had talked and texted a few times before visit so bringing the pass wasn't necessary.
KAREN KITCH
10/3/20





I spoke with Jorge on the phone about a specific vehicle and arrived at the dealership about 2 hours later. Jorge was still assisting another customer when we arrived so we approached Austin and asked him to assist us just to get started. Austin was
More...
Jo Hoeppner
10/2/20





This was the best car buying experience ever! Mr. Lopez once knowing what I was looking for produced the F-150 I was seeking. The paper work was fast and simple. The price exceeded my expectations. The delivery of the vehicle was timely and complete.
More...
Jack Stephens
9/27/20





Excellent service. Buying the truck was a very pleasant experience. Jorge is a very helpful and I never felt pressured to make a deal. All the people I dealt with at Tomball Ford are top notch.
Billy Davis
9/22/20





Myself and my 2 grand kids ages 8 and 9, went on Labor Day, We were greeted at the door by a very nice lady and located Jorge Lopez for us. We told him what kind of a F-150 4X4 we were looking for, Jorge introduced us to David the sales person who helped
More...
Jack Wilson
9/10/20





Jorge was outstanding, He called me within minutes after I submitted the information through the Car Pro USA website and gave me an appoint time for that same afternoon. When we arrived, He had the car ready for us to test drive. He made the process so
More...
Jose Marquez
9/7/20





Jorge Lopez made the process was quick and easy. We where in and out of the dealership in less than three hours. Jorge explained the safety features of the Ford ranger so that my wife and I felt confident that it will be a safe car for my daughter. It
More...
Jay Smith
9/4/20





Great visit
Carroll Scott
9/3/20

Jorge was not seemingly interested in selling me a vehicle
oj glover
8/30/20





I am considering reserving a Bronco. So I called Jorge. He did not have to answer any of my questions but he did. I am now convinced that a Bronco is in my future. He answered everything.
Richard Van Gilder
8/27/20





The sales consultant was exceptional and very knowledgeable about Ford vehicles, especially the Explorer we we interested in. There was no pressure from Mr. Bynum during our discussion on trying to decide on a vehicle to purchase. In the end we purchased
More...
David Ferguson
8/24/20





Jorge Lopez at Tomball Ford was very easy to work with, gave me a good price on the purchase of a new truck, and a good value on my trade-in. He's willing to walk you through everything or if you like me and did all the research on your own - he will get
More...
Corey Roberson
8/23/20





I thought the pricing was a bit deceptive but we worked through it. I found the vehicle I wanted on their website and gave them the stock number when I made the appointment. The price on the website was dependent on qualifying for all the incentives, but
More...
Louis Ware
8/22/20





Jorge did not have truck I wanted, but found 5 that were somewhere else one of which was prefect, he even let me bring my boat in so I could see how it the truck towed my boat and made a test drive pulling my boat .gave me a great price on my 3/4 ton
More...
Allen Hendrickson
8/18/20





They do need to do a better job of stating what interest rate is being used to finance the vehicle as per the truth in lending requirements
daniel sebesta
8/12/20





My wife ended up buying a truck also
craig killen
8/8/20





Jorge recommended that I put an order in for a new 2021 F150 since the manufacturing is behind schedule. So I have not bought it yet, but ordered and put a deposit down. He was great to work with and said if I didn't like it or come to a deal, he would
More...
Ray Wall
8/4/20





Sean sold a truck to my husband on Monday and I came back with him to pick it up. I ended up coming back on Tuesday and buying a new exhibition! Everything went very smooth and Sean was very knowledgeable! I would definitely recommend Tomball Ford when
More...
Darla Killen
8/3/20





Jorge took amazing care of us! He was ready for us quickly upon arrival, had the vehicle we were interested in pulled up, cleaned, and walked us through everything! His professionalism is TOP NOTCH! He helped us get everything we needed and wanted. We
More...
Sharon Ogg
7/29/20 Reply





Jorge is awesome. I look forward to getting my 2021 Bronco when they come out!
Wendy Hrncir
7/27/20 Reply





With the Covid situation, and my interest in the 2021 Bronco, Jorge and I spoke by phone. He's so nice! It was like talking to a dear friend. He listened to my questions, he explained what Ford is doing with the Reservations, he let me know about his
More...
Wendy Hrncir
7/26/20 Reply





Jorge was great - he helped me reserve the new 2021 Ford Bronco. Can't wait!
Keith Wellmeyer
7/23/20 Reply





I reserved a new 2021 Ford Bronco at Ford.com last week and listed Tomball Ford and Jorge Lopez as the dealer I will use to order and purchase the vehicle from. Have only exchanged a few emails with Mr. Lopez, so far. Will let you know how it goes, but
More...
ROGER CAMP
7/19/20





It is an excellent website, Jorge is the best advisor I have ever met. I am a happy buyer of an F150 - 2020, which I negotiate and buy practically online, because I live in other state different than Texas, I only went to the dealership to pick it up.
More...
Yury Abreu
7/4/20 Reply





Jorge was very professional and no-nonsense when working to get me into a new F150. No haggling just straight forward and candid discussion. He worked even harder over the next week to get my son into just the right pick-up at the right price. Nice guy
More...
Alton Slayton
6/29/20





Excellent service by Jorge. This is the 4th vehicle i have purchased from Jorge.
Ed Finnerty
6/28/20





Jorge did make the process seamless and easy. No high pressure tactics. I can recommend others to visit this dealership as everyone was helpful, courteous and professional.
Michael Cox
6/22/20





I had great service.
Patrick
6/14/20 Reply





Great Customer Service and Caleb answered all questions as asked.
CHARLES IVY
6/12/20 Reply





Very Helpful and knowledgable
Edward Sodolak
6/3/20





Impromptu outing to test drive Explorer and Highlander. Jorge had two customers but juggled things to get us an Explorer to test drive and take time to show us the base model features. My wife preferred the Highlander so that is what we will get when
More...
Lee Romero
5/31/20





Great experience throughout. Came in with a trade-in and was concerned about the entire process. Was seamless and transparent.
Louis Fechtman
5/31/20 Reply
Car Buying Resources
Expert advice from over two decades in the car industry.