Back to Search Results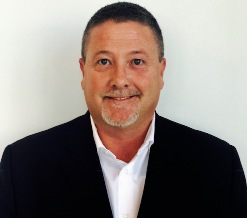 Randy Bowman
General Manager





10 Reviews
Select your CarPro to unlock your VIP access & experience
Claiming Your VIP Priority Pass is easy and free.
Submit the form to instantly receive your Priority Pass over email.

Randy Bowman and their team will receive your info and vehicle preferences to connect directly with you.

Bring your Priority Pass with you into the dealership and enjoy a VIP car buying experience.
Reviews (10)





Manni and West Point were great. They made the whole transaction clear and easy. I received an exceptional price on my AT4, especially considering the current market situation. They could have easily held out for more money from another customer since
More...
James Franklin
6/10/21





Very informative first class
John Livingston
5/17/21





The dealer did not have the 2021 Yukon Xl Denali I was looking for. They expect to get more in stock this summer.
Steen Christensen
4/23/21





They did not have the truck I wanted in stock but they were able to locate one at another dealer and were able to get the truck. It was during the Employee Pricing Promotion which I felt was a fair price so negotiation was very straight forward. This was
More...
Mitch Fralick
1/7/21





Rating speaks for itself.
Richard Good
12/26/20




Only issue I had related to buying a dealer loaner car. I could not get a verified date for when the car was put into service. The Sales rep told me Mid October but the paper work in the glove box indicated Feb. 21, 2020. This is an issue for determining
More...
John Keller
12/10/20





I told Randy Bowman that I had been referred by Carpro and he immediately gave me a Carpro price. The experience of my purchase was impressive enough that my sister, who had recently purchased a Lexus, said" I want to know about Carpro before I ever buy
More...
debra harper
10/30/20





Shane was very attentive to our questions and concerns. The deal was virtually haggle-free, we got what we asked for on the trade-in, we got a great extended warranty at a terrific price, financing was a breeze. <br>One of the best car buying
More...
Bill Reich
9/25/20



Mixed bag here. Emailed designated contact Randy Bowman two weeks before obtaining Priority Pass with a couple of questions and included my phone number. I never received a response to the email or a phone call but found out later my email was in their
More...
James Franklin
8/31/20





Robert was very helpful.
David Brown
6/6/20
Car Buying Resources
Expert advice from over two decades in the car industry.