Back to Search Results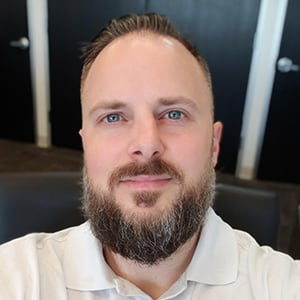 Ryan O'Cain
General Sales Manager





31 Reviews
Select your CarPro to unlock your VIP access & experience
Claiming Your VIP Priority Pass is easy and free.
Submit the form to instantly receive your Priority Pass over email.

Ryan O'Cain and their team will receive your info and vehicle preferences to connect directly with you.

Bring your Priority Pass with you into the dealership and enjoy a VIP car buying experience.
Reviews (31)





Never ever had such a great experience buying a car. Thank you Jerry!
J Bradley Duff
6/21/21





Professional and helpful. Presented CarPro pricing without asking. Unfortunately they did not have the 2021 Nautilus in stock to drive. Delayed due to chip shortage.
Allen Mitchell
4/12/21





I changed my mind on the used car I was looking at there but they were very nice and helpful. I will shop there again.
Ed Knerr
4/10/21





Liked dealer and salesman, but not the used car.
Ed Knerr
4/5/21





Excellent service from start to finish. Handled everything over the phone. Delivery was as expected. Would definitely do business with them again.
Michael & Alicia Giordano
4/4/21





Joseph educated us on the Nautilus while we took a test drive. No pressure. He did a great job, and he was easy to deal with.
R ZIMMER
3/27/21





Had an amazing experience and would recommend for any car buying needs. Steve was exceptional!
Peyton Abernathy
3/20/21





Very nice young man. Very pleasant and showed us the car we were looking at.
Joe flack
3/7/21





Have not purchased the car yet, still negotiating price, weather halted talks. Pick again tomorrow. <br>Charles
Charles Horton
2/17/21





Great Job!
Justin Shore
1/14/21





We were dealing with Chris Carbone on a test drive before we decided to use the Car Pro pass, and management let him continue to work with us. Very good experience. You can use this rating to be published without using last name.
Patrick McDaniel
1/3/21





Abdul possesses an extensive knowledge of the vehicles at the dealership. He is a friendly non confrontational salesperson. I went to the dealership to test drive a Corsair Reserve and was sold by the end of the drive which resulted in a three year
More...
anthony (Tony) puccetti
12/2/20




Professional, courteous, patient, flexible, listened to our concerns.
Leonard Brautigam
11/23/20





Transaction was smooth and no pressure by Shannon
Norman Graham
11/16/20





Once I submitted the email I was called within 5 minutes and worked a deal out over the phone on Friday night for a 2020 Lincoln Navigator. On Saturday morning we worked the deal on my trade through text and I was able to get what I wanted for my 2018
More...
Mark Langseth
10/11/20





Joseph Decker and West Point Lincoln were great to deal with. Joseph had detailed knowledge of the Lincoln Aviator and he patiently led us through all of the features of the new car. This was important because there have been huge advances in technology
More...
Charles Putnik
6/23/20 Reply





Dax and everyone at West Point treated us like family! Absolutely our best experience at a car dealer in 50 years of buying cars. We drove to Houston from San Antonio area to purchase a certified pre-owned Lincoln MKC. We let Dax know when our
More...
Gary Singer
5/27/20 Reply





I contacted West Point and was impressed by the service. When I found out they were a Car Pro dealer, I decided to give the experience a try. My wife and I were impressed with the communication. The vast majority of the transaction was handled online and
More...
Joe Bradley
5/26/20 Reply





Jerry, this experience could not have been any better. My sister and I wanted similar cars and these CarPro trained people made it happen. We both leased the Lincoln Corsair Reserve, we had specific cars, colors, etc that we wanted. Joseph found the cars
More...
Starla Flake
4/27/20 Reply





Sherrie went above & beyond - I got a 2020 Lincoln Corsair Reserve I love it !
Robert Fruth
2/21/20 Reply





Best buying experience in my many years of shopping. I was treated like family before they knew I was a car pro customer. Upon exiting my vehicle in the parking lot I was acknowledged and welcomed by another salesperson talking to their customer. When
More...
Hadley Cohen
12/14/19 Reply





Joseph Decker did a fantastic job giving us a test drive and spending the time to explain many of the options available on the Lincoln Nautilus for my wife. He and the dealership gave us a great deal on a 2019 Nautilus Reserve FWD 2.7L they had in stock
More...
James Cooper
12/10/19 Reply





Excellent customer service! Process was very inviting and easy. The only difficult part was choosing which vehicle I was going to choose to drive off with.
Sean McKinney
11/18/19 Reply





We had a wonderful experience with West Point Lincoln, drove in at 2pm, found the Toyota Sequoia we were looking for and 2 hours later drove out with the our new/USED vehicle. Everyone was so nice and easy to deal with. I would recommend this dealership
More...
Jim Tobola
11/5/19 Reply





I scheduled an appointment with the salesman to view a particular CPO vehicle. When I arrived for the appointment the salesman told me the particular CPO vehicle was no longer available, however, he had another CPO vehicle to show me. I thought about the
More...
Jim King
10/28/19 Reply





They were very friendly and helpful
Timmy Norris
9/9/19 Reply





SUCCESS is a wonderful thing! Had conversations with Kim Foushee Finance Mgr. and Ryan O'Cain Sales Mgr. CP USA. They couldn't have been more helpful and understanding. They researched my issues, solved my issues. Mr O'Cain explained in depth as to what
More...
BILLY BOWEN
9/5/19 Reply




No real issues with Joseph, the CarPro rep or the dealership. They had only one Aviator in stock and it had a dead battery. They charged it enough to show some of the car's features but we were not really impressed with what we saw.
Wayne Oswald
8/18/19 Reply





Treated well. feel that I got a good price.
Jay Thieme
7/31/19 Reply





I scheduled a test drive of a 2019 Nautilus through Carlos by text. He said he'd have the particular vehicle I was interested in ready to go when I arrived. He did! Ed took me on the test drive on Memorial Day and answered my questions. I traded in my
More...
Mary Matthews
6/9/19 Reply





Still looking at vehicles but if we purchase the Lincoln Navigator L it will be from West Point. Joseph was very knowledgeable about the vehicle and he showed/demonstrated us all of the electronic and interior features. We even took a short test drive in
More...
owen bement
5/11/19
Car Buying Resources
Expert advice from over two decades in the car industry.