Back to Search Results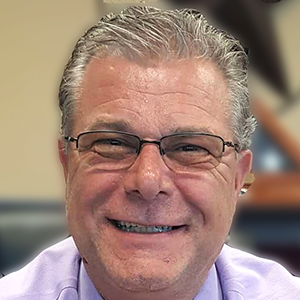 Mike Earls
General Manager





49 Reviews
Select your CarPro to unlock your VIP access & experience
Claiming Your VIP Priority Pass is easy and free.
Submit the form to instantly receive your Priority Pass over email.

Mike Earls and their team will receive your info and vehicle preferences to connect directly with you.

Bring your Priority Pass with you into the dealership and enjoy a VIP car buying experience.
Reviews (49)

Advertised a Sonata at just over $29K, added over $3K because of "market conditions," and then was required to purchase the "Wiesner Protection Package" for an additional $3K. On top of this they low-balled my trade at $2.5K below what I can get on the
More...
Joseph Vann
8/19/21




Salesman Clark was great. Very thorough and patient. I was very disappointed in the trade in value given. I researched from their website which said to check value through KBB. I was given a range of 19-21k for "trade value" excellent condition which
More...
Caren Felts
6/6/21





Generally speaking, the experience went well. We are still waiting on a couple of dealer installed options (cargo cover and mud flap) and questions about spare tire availability. Overall, my prior dealings with Wiesner did not disappoint. Staff stayed
More...
JW from
6/4/21





I had not considered a Hyundia until I heard about it on your show and read your reviews. Our previous car was totaled in an accident. Fortunately we were not hurt but the memory of deployed air bags and a mangled car I liked was a picture I didn't want
More...
Robert Lamb
6/3/21





Kerry was very helpful. We test drove the car we are interested in but the car with the features we want was unavailable.
Mark Young
6/2/21





Knowledgeable, answered all my questions, straightforward pricing, no high-pressure to make decisions. Very good car purchase experience.
Marilyn Reynolds
5/6/21





From start to finish, first class! Sandee (and all the staff) was kind, professional and efficient. Sandee was patient and answered all my questions. She and I worked the deal over the phone (I live in Austin, Weisner Hyundai / Genesis is in the DFW
More...
Daniel Fuertes
4/30/21





This is my second car from this dealer and I will always go back because the people are nice and very professional and believe in proper service to the customer. The people at the Service department are also very good
Paul Baltas
4/6/21





Visited on a Thursday mid-March expecting a quiet dealership. However, it was Spring Break in Conroe and Wiesner was selling a lot of cars. Mike (the GM) set us up with Ron Clark (sales). Ron is an experienced salesman who actually knows the product and
More...
john taskett
3/23/21





I sent a rating of 2 stars for this dealer yesterday and even though nothing I said was unfair, I have to send another rating for the dealer now because they went above and beyond to get us back in the deal. Today, my wife and I were going to drive to
More...
LLOYD BASFORD
3/18/21





Mason Waylon, Mike Earls and the F&I manager was top notch, treated me like a queen, listened to my needs and budget and met ALL my needs.
Hadley Cohen
3/16/21





Excellent service
Robin Kettle
1/5/21





Did not purchase a vehicle from Wiesner. Did talk with their salesman and he was very helpful with the questions I had. Purchased a Hyundai Palisade closer to home. You pay sticker price, so there's no need to go that far for the same price.
Joe Kemp
12/23/20





Rebecca responded quickly and answered my questions. I ended up going with Acura
Ronnie McKeever
12/16/20





Wiesner of Conroe worked with me very well and I felt very comfortable with my salesman, Mason Wayland. We negotiated to a fair and reasonable price and I can say that I am fully satisfied.
WALTER kleczkowski
12/14/20





Really liked the fact that the majority of the buying procedure was completed days before we arrived. The priority pass was already in our file. Also liked the no hassle buying experience.
William Pickard
12/10/20





While I will always dread the car buying process II have to say that this was the best I've ever experienced. I let Greg Hall know what we wanted in a car, the way we wanted it equipped, that we wanted to lease and that we had a trade. We got everything
More...
Craig Carpenter
12/9/20





Mike had Ron Clark waiting for us when we arrived. Ron was informative and very helpful during the sale and after. Ron made sure we were comfortable and safe driving away in our new Kona, which we are loving by the way. I needed to call Mike Earl back
More...
Donna Bryson
10/27/20





Ryan met me at the door before I even introduced myself. He was pleasant and accommodating furing the entire purchase experience. He even helped set up the phone communication and tracking system after the purchase of the car.
Susan Cardenas
9/13/20





No in person visit, just checking on inventory availability and options related to a possible trade in. Ron and I discussed the trade in at length since he had owned several Infinitis and was willing to answer questions about the new car even though
More...
Brad Blue
8/31/20





I needed just to test drive the Kona and the G70, to narrow down my choices. I called prior to going to the dealership, and spoke with Brian, and set up a time. When I arrived at the dealership, Brian met me at the Hyundai part of the dealership,
More...
Mark Wyneken
8/24/20





I purchased a G80 in Dec 2019 working with Ron and he was very helpful, positive, with no hard pressure sale. The price was very good. This is why I went back when looking at possibly purchasing a G70 due to the great prices now and the great Genesis
More...
Edwin Friedrichs
8/17/20





Mason was very helpful and informative. We looked at 2 others dealers and went back to Mason to purchase the car.
Ashley Walters
7/17/20 Reply





Ryan Allen provided outstanding assistance in working to get us the best deal possible. I shopped around perhaps 8 other dealerships, including 2 other Hyundai ones before finally settling with Wiesner Hyundai. Ryan was instrumental in working out
More...
Michael Wettstein
7/15/20 Reply





Excellent 9
Robert Bowlin
5/30/20





This was one of the best auto transaction I have ever been involved with. It was a total transparent deal with no pressure or games played.. The folks at Wiesner are some of the best in the business and I am so glad I listened to CarPro USA for advice on
More...
Jeff North
5/22/20 Reply





Everything was setup over the phone for a 2020 Hyundai Tuscon; when I got there I chose a new 2019 Hyundai Tuscon because I like the deal and the color better. All I met were professional, friendly and forthcoming with all information needed to make the
More...
Caryn Coleman
4/26/20 Reply





Purchased a Tucson from them. Tim was excellent and very, very knowledgeable about his product, and those of his competition. I had 3 visits since I had not made up my mind. First round, I saw 6 different dealers in town. The second round was for two,
More...
Helmut Eindorf
2/10/20





Charles knew the product and did a great job of selling the vehicle.
Jan Benton
2/2/20 Reply





Thanks for the great customer service from sales, to finance, and delivery. It was fast, smooth, and totally unlike the typical dealership experience.<br><br>Mason Wayland was respectful, professional, and helpful without being pushy. Mason
More...
James Tran
1/29/20 Reply





I was in the first phase of purchasing adventure. Wanted to see what Hundai had to ofer in my preice range, and especially looking for 3 things. <br>1 and most important, the ease to get in and out of the car - 2 availability of emergency stops,
More...
Helmut Eindorf
1/16/20 Reply





Hi Jerry:<br>Thank you for the referral. We have bought our last 3 cars through your referrals. I originally got contacted via email and text by Kerry Smith from the dealer. We setup a appointment for last Saturday the 9th for 4 pm. We were late
More...
Mohammad Madanizadeh
11/11/19 Reply





Very easy process to purchase a vehicle. Reasonable price without all the dickering. Very accommodating dealer to make everything right.
David LaFlamme
9/24/19 Reply





During Labor Day weekend, we went to Wiesner Hyundai as recommended by your website. We wanted to help our niece who is graduating from medical school with no work history and basically no credit history. Our sales rep, Patrick Arvie was courteous and
More...
IBRAHIM ELSAMAHY
9/8/19 Reply




Dominic and the other sales folks were friendly and did what they could to make us comfortable. Finance department left a little to be desired in the communication aspect. All in all I would certainly use this process again.
Jimma Vermeulen
6/3/19 Reply




Nice folks. May have been a bit ready to leave on memorial day. Dominic is a very laid back fella.
ALLEN VERMEULEN
5/31/19 Reply





They were good only took about 2 1/2 hours
Brenda and Harold Meyer
5/24/19 Reply



We were mostly looking for a 4 or 5 year old Santa Fe but their used inventory didn't have much. Ended up trying to fit us in a lease and then for a smaller SUV. After an hour long drive the experience was disappointing. If nothing else we learned that
More...
LYN GRUNZE
5/15/19 Reply





Very detailed discussion of car options.
David Minor
5/14/19





Very accommodating, very knowledgeable, no pressure discussion.
Edwin Friedrichs
4/25/19





I have never felt so pampered, as opposed to hassled, at a car dealership in my life! Talk about a Red Carpet Experience!!! <br><br>From the first visit, where I was greeted at the front by Mike Earls, the General Manager, which was a first
More...
Melody Rightmire
4/12/19





Very low pressure and the pricing was good
David Knight
4/2/19





Great experience with Wiesner Hyundai, and Ryan was easy to work with. Having the CarPro price in hand made things much easier.
Dean Morton
3/18/19





Ron was very helpful and knowledgeable about all models and helped me choose the best one for my needs.
Lacy Dishman
2/19/19 Reply





Ryan was wonderful. I was in and out of the dealership in 4 hours with a brand new leased car.
Lauren Decker
1/15/19





Excellent - Cars were waiting to demo. Process was transparent and quick
Dale Clark
9/15/18





Per your recommendation, we went to Wiesner Hyundai in Conroe over Labor Day weekend and we had an awesome experience. Our salesman, Ryan Allen, returned my phone call within 5 minutes and set me up an appointment for later that evening. He was extremely
More...
Donia Kolodziejcyk
9/3/18





I want to thank you for a great Car Pro experience. In 2016 I purchased a Yukon Denali from Wiesner using the Car Pro VIP process. I was pleasantly surprised with the Car Pro purchase as I hate the car haggling process. I traded a 2009 Traverse that I
More...
Larry Kennedy
8/17/18





We went in to buy a base model Hyundai Kona SE. We left with a Hyundai Kona SEL...not because of any "upselling" by Ryan Allen, our CarPro sales contact, but, because the price was right. We had a very pleasant experience working with Ryan and with Jason
More...
Karl Brooks
8/3/18
Car Buying Resources
Expert advice from over two decades in the car industry.