Back to Search Results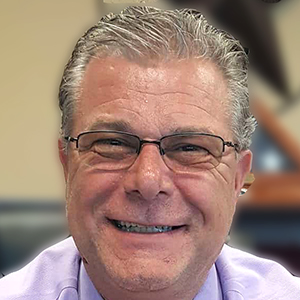 Mike Earls
General Manager





27 Reviews
Select your CarPro to unlock your VIP access & experience
Claiming Your VIP Priority Pass is easy and free.
Submit the form to instantly receive your Priority Pass over email.

Mike Earls and their team will receive your info and vehicle preferences to connect directly with you.

Bring your Priority Pass with you into the dealership and enjoy a VIP car buying experience.
Reviews (27)





I did not give them a VIP pass but I let them know where I got my lead to the dealership. The entire time I was treated like a VIP.
Mark Carnes
5/12/19





Treated with great respect. No games, just a great deal and I traded in a car and truck.
John Trego
9/25/18





Good no haggle price up front. Good inventory selection. Great buying experience. In and out in about an hour.
Randy Kominczak
3/31/21





Thank you Jerry for referring me to Weisner Buick/GMC in Conroe Texas. There are not enough words to describe the pleasant and wonderful car buying experience I had recently. I was unsure what model car I needed to purchase. However, my sales
More...
Sandy Crumple
11/30/18





Good communication,willing to show me a variety of vehicles,introduced me to other staff, worked with me on price and the fianance people were great.
Walt Walter
8/28/18





Grisel was great. She took time with my wife - who purchased the car. This is now the fourth car we have purchased from a CarPro affiliated dealership - two cars for us and two daughters who also purchased cars. Like the others, the experience was
More...
Steve Kelley
2/4/21





I couldn't have asked for a better experience. This is the third car I have purchased from Weisner, but first time I used Car Pro and I will go there if I live long enough to need another vehicle. (I am 79)
Lynn Baughman
3/14/21





Grisel made this a simple and pleasant experience. I got the truck of my dreams for a very fair price.
Charles Wood
10/14/20





We did not purchase as we found out there were more options on the vehicles we considered. We thus need more time to look them over before we go back to make a purchase.
Kenn FAWN
5/6/19





When I walked into the dealership the salesman Mitch saw the Priority Pass on my binder. I passed it to him and was welcomed to the dealership. My wife & I detailed what we were looking for. Mitch detailed that the dealership could get it. We bought
More...
Louis Werner
5/14/19





best experience we have ever had
Donald Anderson
9/20/20





This whole experience was excellent. I would not hesitate to take the same steps that I did throughout this process.
Frank Tony"" Alvarado
11/2/20





Jordan was cordial and knowledgeable about the cars that I considered and worked with us about monthly installments. This was my second purchase from Wiesner and, like the first, was a very pleasurable experience.
Jack Carter
10/6/20





Good all around service.
Gary loverich
10/19/20





Grisel made this a simple and pleasant experience. I got the truck of my dreams for a very fair price.
Charles Wood
10/12/20





I initially went in to just test drive a GMC Terrain. The one I ended up test driving was a Denali edition, and well outside my price range, or so I thought. By the time I left the dealership, they had worked some kind of magic and made this vehicle not
More...
Jason Krauser
11/18/20





Best car buying experience I have ever had. No haggling. CarPro price up front. Out in less than an hour!
Randy Kominczak
3/24/21





Very nice to work with. We were in and out in 4hrs.
Delano Canales
11/6/19 Reply





Steve did a great job. Got the car I wanted at a good price.
Chris Myers
10/20/19 Reply





I initially met with Mike Earls, the General Manage and he assured me his team would take excellent care of me because Wiesner highly values Car Pro customers. Vince Taylor was excellent listening to what I wanted in a new truck and then proceeded to
More...
Jordan Janak
7/5/19 Reply





I bought a 2018 Yukon SLT from Wiesner in Dec 2017 using the Car Pro system. It was totaled in May 2020 and I needed another Yukon. I used the Car Pro system to contact Wiesner and they responded within 30 minutes. I wanted another SLT but they were not
More...
J.A. Brossack
6/2/20 Reply





After a bad experience at Weisner Hyundai, I got online to contact the General Manager and stumbled upon CarPro. I didn't even know to mention it, however, Mike was awesome and found a car I could afford within a few hours. My salesperson Mason was
More...
Cathie Williams
2/9/19 Reply





Mr. Burrows was a gracious salesman. Felt very comfortable with him and felt I could trust him.
Dolores Williamson
3/2/19 Reply




First called (which was a mistake) instead of going through CarPro website. Talked to steve told him we were listeners of CarPro. Told him what we were looking for. Said he would check to see if they had the particular sierra 1500 we were looking for and
More...
James Beke
12/21/20




Overall very good experience. Mason provided two vehicles that met our requirements and we test drove both extensively. The financing process was typically long but we were allowed to ask a lot of questions and the financing manager was professional,
More...
Stanly Lam
5/2/19



The experience at the dealership was not significantly different than I have experienced at any other dealership. The salesman and finance guy trying to sell you a bunch of add-ons you don't want to increase their profit. I feel like I wasted a lot of
More...
Sam Vinson
12/12/19 Reply


Did not make a good offer any better than normal. Didn't make best offer up front. Very disappointed.
Jay Luce
4/29/19
Car Buying Resources
Expert advice from over two decades in the car industry.