Back to Search Results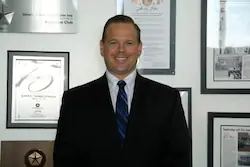 John Davis
General Manager





21 Reviews
Meet John Davis's Team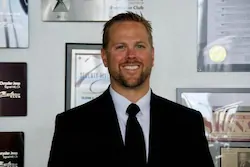 Select your CarPro to unlock your VIP access & experience
Claiming Your VIP Priority Pass is easy and free.
Submit the form to instantly receive your Priority Pass over email.

John Davis and their team will receive your info and vehicle preferences to connect directly with you.

Bring your Priority Pass with you into the dealership and enjoy a VIP car buying experience.
Reviews (21)





Friendly people.
Stanley Zubas
7/22/21





The staff here is professional but personal. You are treated like a friend and neighbor. They make the process very easy!
Brian Noble
6/11/21





Brad Davis and Juan Arroyo were outstanding. They listened to what I was looking for and what I felt comfortable with and were able to find what fit my budget with no pressure at all. They were open and honest and transparent.
John Petock
2/23/21





Brad was very professional and friendly. All staff of deanship were friendly
Henry Pour
2/14/21





Excellent service. After an initial in person contact the remainder of the purchase was made over the phone and online.
Bob Halcomb
1/23/21





I did have a VIP pass but did not need to present it. Brad gave me a very sincere offer, John showed us the new Ram 1500 Laramie and finished the deal. It has been the best car buying experience I've had! No hassle on price negotiation at all! I will buy
More...
Jeff
1/4/21





Have been in contact via email only. Have not yet made the trip to the dealership. So far, very impressed that I was contacted.
Craig Burns
1/3/21





Bryon was fantastic. We spoke about the Gladiator on several visits and he knew the Truck and the different models very well. He never pressured me into a sale. I ended up having to order the truck to get the options I wanted. The dealer made it very
More...
Randy Carter
12/11/20





Brad and the folks at Glenn E Thomas Chrysler Dodge Ram delivered an experience beyond expectations. I wanted to order a vehicle and they did so in a fast, easy, knowledgeable, and professional manner. The Car Pro pricing was the icing on the cake.
Larry Chow
11/3/20





Car pro is a trusted source.
Gary Lopez
10/20/20





Compared to previous buying experiences, this was quite enjoyable. I had corresponded with Brad several times prior to my setting foot at the dealership. I was met by a Brad and Mike Davis. The truck that I was shown was exactly as described previous to
More...
Chris Rasmussen
10/6/20





Hyundai Ionic is my first choice, Pacifica hybrid is my 2nd. We're waiting for a used one to come in that I can afford. Every time we correspond he is professional and helpful. If I dont get a Hyundai I would definitely get the Pacifica with Brad's help.
Cathy Reyes
10/1/20





Wow! 3rd vehicle obtained thru CarPro and again EXCELLENT experience. John Davis and his righthand man Hugo made this as smooth and quick as possible. I first contacted John in June with my request and we worked out details, which included a trade in on
More...
Ted Vogel
9/12/20





Excellent experience
KEVIN MINTIE
8/13/20




My daughter did not buy a car from this dealer but the communication and customer service was great.
Kyle Davis
5/3/20





Got my VIP pass and Brad contacted me via email with in five minutes. Went to the dealer the week before and met Hugo. when we went to look really didn't know what i wanted except i wanted 4X4 and a truck. Drove an new jeep and 2 other trucks. I finally
More...
Clarence D Roope
2/22/20 Reply





The complete staff was helpful, courteous and knowledgeable. They listened to what we wanted and helped us through the details.
Brian Noble
11/19/19 Reply





Brad and his team were friendly and professional. We've ordered our new Grand Cherokee and are looking forward to taking delivery. Very comfortable with the Car Pro Program! Thank You!
Staff Fieldhouse
7/9/19 Reply





Excellent buying experience. They had the Truck I wanted and allowed us an extended test drive. Very helpful with the accessories I wanted. The only negative was they lumped the accessories together and didn't separate them out.
WILLIAM MURVIN
6/25/19 Reply





Today we went to the Glenn E. Thomas Dealership in Signal Hill, CA. We had a PHENOMENAL EXPERIENCE !!! I highly recommend checking out this dealership. I will be talking to the Glenn E. Thomas dealership for my next vehicle as well. Every person we
More...
Richard Carlin
4/27/19





So far so good hope to purchasing a Jeep soon, Tony has been very helpful
Edward Cucchiarella
8/10/18
Car Buying Resources
Expert advice from over two decades in the car industry.