Back to Search Results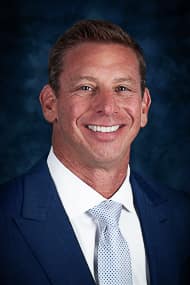 David Garcia
General Sales Manager





8 Reviews
Select your CarPro to unlock your VIP access & experience
Claiming Your VIP Priority Pass is easy and free.
Submit the form to instantly receive your Priority Pass over email.

David Garcia and their team will receive your info and vehicle preferences to connect directly with you.

Bring your Priority Pass with you into the dealership and enjoy a VIP car buying experience.
Reviews (8)





The Internet Sales Manager from Newport Lexus, Chris Clark, contacted me promptly and stated he would contact me as soon as the new 2022 Lexus NX is available. He also provided brochure PDF's for this vehicle which is due at the dealerships this fall.
Gene Mathiowetz
8/31/21





Lexus dealer was very good. We decided to purchase the new Genesis GV70.
Fredric C Peterson
6/15/21





Felt very special when I was welcomed by David Garcia. General Sales Manager and introduced to Abe Caanan the sales consultant. My concerns were all addressed and I felt no sales pressure. This is my fifth Lexus and I will definitely buy any future Lexus
More...
Katherine Clark
5/26/21





I was not pressured and my questions were thoroughly answered. This is my 5th Lexus and the service I received here was outstanding. I would highly recommend all Lexus buyers to come to this dealership. You will not be disappointed.
Katherine Clark
5/22/21





Very professional and customer focused. They offered me a very competitive offer, but I decided to buy a Genesis.
Jerry Lezama
4/26/21





David & Abe were very friendly & helpful. Since I knew the model and color of the car I wanted, they were ready to show me the available options upon my arrival. All extra auto packages and services were presented professionally with a "no
More...
Leslie Jones
4/20/21





I'd recommend Newport Lexus to anyone looking to buy a car. They gave me a fair trade-in allowance on my 2015 vehicle. Vance Remmey was an extremely knowledgeable salesman and the dealership itself was top notch. I walked through the garage when my
More...
Joyce Connor
4/11/21





Vance was a great salesman. He was very astute as to the details of each trim package on the type of car I wanted to buy and got me a fair trade-in allowance on my car. Best salesman and car dealership ever!
Joyce Connor
4/5/21
Car Buying Resources
Expert advice from over two decades in the car industry.