Back to Search Results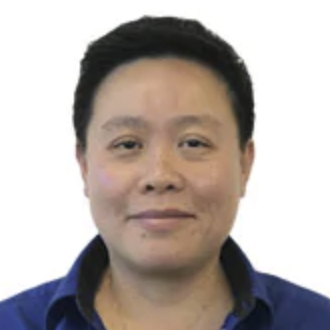 Ellen Leung
Sales Manager





67 Reviews
Select your CarPro to unlock your VIP access & experience
Claiming Your VIP Priority Pass is easy and free.
Submit the form to instantly receive your Priority Pass over email.

Ellen Leung and their team will receive your info and vehicle preferences to connect directly with you.

Bring your Priority Pass with you into the dealership and enjoy a VIP car buying experience.
Reviews (67)





I knew exactly the car I wanted so I requested all the numbers for a 3yr/36k lease from Sierra Subaru. Michael sent a complete rundown of the pricing. The price of the car was $2,000 less than another dealer had quoted me, so we made an appointment with
More...
Eric Webber
6/4/21





The process was easy. I did everything by email and over the phone. Unfortunately, I had to pay the manufacturer recommended price since the Subaru Crosstrek Sport was not on the lot. So I ordered the car with the specifications that I wanted and had to
More...
Diana LaPlace
5/24/21




Unable to lease with an acceptable price primarily due to shortages. I have a 2018 Impreza limited MSRP $30,163 with $2000 down 36/12000 and monthly payment is currently $256. Looking to lease a Crosstrek with similar MSRP to the 2018 Impreza and offered
More...
Mark Mahan
5/10/21





Michael helped make my daughter's first time car buying experience easy and enjoyable.
Craig Burness
5/6/21





Jeff Stevens was truly a class act every step of the way. He was kind, professional, and a real gentleman. He arranged a test drive of a Subaru Forester for me. During our test drive, it became clear that the Forster lacked the power I was looking for in
More...
James Lee Suttles
5/4/21



I was not disappointed in my dealings with Chafi, as he was extremely knowledgeable about the Forester. He was kind and very informative. However, I felt that David was not that interested, and passed me off to Chafi.
Linda Post
4/26/21





We did not visit the dealer. We did everything over the phone. We decided not to buy a new car, but Michael was extremely helpful and attentive.
David Provence
4/23/21





Michael provided us with a most enjoyable experience in our leasing of a new Subaru Crosstrek Sport vehicle. He was very friendly and knowledgeable when explaining all aspects to our vehicle. He was able to answer all of our questions. He encouraged us
More...
Steve Krueger
4/18/21





The CarPro rep was busy, so Alex helped me out. Had a great experience, no BS. I returned to buy a car a few days later. This should be how all Car dealers treat their customers.
David Hirabayashi
4/12/21





Great price! Michael gave us excellent service through the whole process. Explained everything. In the finance office it was also as efficient as it can be, and they even had some snacks, as we were hungry by then!
Andrew YATROFSKY
4/4/21



I give George Lin (2 Stars) and Jeff Stevens (5 Stars): George contacted me by phone after I made an internet request for a new 2021 Red Subaru Outback with the condition to trade-in my 2016 Subaru Forester with the 0% financing being offered by the end
More...
David Fox
3/31/21





Michael was very quick to respond to my inquiry about a Forester in his inventory, getting me a great price quote. Unfortunately, the vehicle was sold before we got a chance to see it. My wife's lease is up in 3 months, so we are not quite ready to buy.
More...
Timothy Felde
2/8/21





Personable, did not feel pressured, professional.
Tammy Bird
2/2/21





Great experience
Augie Dixit
1/22/21





James was young, ambitious good kid just didn't have what I was looking for.
Scott Henry
1/18/21





this was our second vehicle purchased thru CarPro. first buy was amazing. Ethan went overboard for us making the purchase easy. After doing our research, we contacted him via internet, stopped by on way home from mountains and drove home with new outback.
John Nicola
1/16/21




I did not get to the dealer. Michael and I spoke several times on the phone, a very cordial person. Also have received emails from Ellen and Michaela. I delayed our dealer visit due to the very dangerous Covid19 situation here in Southern CA. When things
More...
Ken Miller
1/3/21





Mike was incredibly helpful, went through the entire vehicle (I have not had a Subaru before), and explained everything. <br>I felt very comfortable at the dealership and although I had to drive over 60 miles from my house to get there it was worth
More...
cherilyn amber
12/31/20




ok job
Dwight Crumb
12/24/20





We appreciate the exceptional service Michael provided. He answered all of our questions, helped us to find the right vehicle, invited us to take a test drive, and gave us a great price. We are so happy with how he and his team took care of us.
Joseph Taylor
12/23/20




Michael was excellent, but they had to look for the Ascent Model I wanted. I told them who had the model as I did my research. I might of jumped the gun a little as he called me the next day saying they located it. I was already in the middle of
More...
Charles Kagan
12/22/20





Arranged an in home test drive and delivered the new vehicle to me. Followed up.
Gary Prebula
12/20/20





I called first, very stressed from another dealership. Michael told me to come that evening to speak with him. He put me at total ease. He spoke in a language I could understand and did not pressure me in any way. Best of all he was able to offer me a
More...
Jeanna Chavez
12/1/20





Ms. Stacy Chen spent some time with us showing different models of the Subaru line. We focused on one after it was down to two models. We did a test drive as what CarProUSA always recommend to do. And after some time we ended up driving home a 2021
More...
Larry Gee
11/19/20





The folks at Sierra Subaru, particularly Edgar Oliva and Leo, made purchasing my Outback a pleasant, pain-free experience. Highly recommend this dealership to others for their knowledge, patience, and professionalism.
Jerry Koyama
11/13/20





Excellent experience! Everything was ready to go when I arrived and the process was very efficient.
Karen Skoog
11/7/20



the salesperson was very nice, but the dealership didn't want to make any deals. They didn't even decrease any amount from their asking price or offer any incentives.
James Chang
11/6/20





Very helpful and understanding of my situation for the test drive, as my husband has Alzheimers and at first was not going to be allowed to ride with us due to the COVID restrictions. They made an exception in my case as he could not/would not stay
More...
Karin Stewart
10/30/20





Great service and follow up
Michael Smith
10/20/20




Upon my first visit & test drive of a 2021 Subaru Crosstrek, I was very comfortable talking to my salesperson about the difference in styles. He was patient, he listened to me, & he was informative about everything I asked. Very pleased with his
More...
Dawn Giterman
10/4/20




Upon my first visit & test drive of a 2021 Subaru Crosstrek, I was very comfortable talking to my salesperson about the difference in styles. He was patient, he listened to me, & he was informative about everything I asked. Very pleased with his
More...
Dawn Giterman
10/2/20





very helpful, no pressure
Mark Reese
9/27/20





I had visited another dealer closer to my house but when I started talking with Michael everything came into focus. His professionalism and detailed knowledge was excellent. I immediately felt extremely confident and comfortable in the relationship. It
More...
TOM RILES
8/22/20




I have worked with before
Edward Cucchiarella
8/16/20





I had visited another dealer closer to my house but when I started talking with Michael everything came into focus. His professionalism and detIled knowledge was excellent. I immediately felt extremely confident and comfortable in the relationship. It is
More...
TOM RILES
8/14/20





I had gone to a different dealer the day before and was dissatisfied, so thought I would give this a try and was pleasantly surprised by the night and day difference in the experiences.
k swigart
8/7/20





My visit was all I could have asked for. I wasn't able to purchase immediately, but I've reached out to them to see if the vehicle is still available.
Lincoln Hyde
7/3/20 Reply





Very helpful and friendly staff. The entire process was very easy and surprisingly quick! Love our new 2018 Forester!
vickie Marvin-Sluka
6/26/20 Reply





Haven't shopped for a car in years, so appreciated the friendly, kind and knowledgeable service I received from Ethan Amaral.<br>Ethan went way beyond helping. I was concerned that the Subaru Outback I loved was going to be too wide for my narrow
More...
Joaquin Dollenmayer
6/23/20 Reply





Perfect buying experience. Sierra was the third Subaru dealership I visited and I shopped two Hyundai dealerships. I gave them all the same instructions, which was I am not buying anything today as my wife isn't available, here's exactly the model I want
More...
Jeff Weaver
6/12/20 Reply





The people in the dealership was very knowledgeable and kind and it was very professional.
Paul Wong
6/3/20 Reply





Everything you say on your radio program about using the VIP Priority Pass is true! I printed the Pass then sent a text message explaining exactly what we were looking for and within the hour we received a call back from Michael Conquilla at Sierra
More...
Steve Thornton
5/18/20 Reply





Repeat CarProUSA Customer: I bought my daughter's 2019 Crosstrek from John Ruiz when he was GM at Sierra Subaru; glad to see him back at Sierra Subaru when I picked up my 2020 Outback Limited XT this week. I listened to Jerry Reynolds on CarProUSA.com
More...
Wesley Naritoku
4/24/20 Reply





Michael was very respectful and responsive. Unfortunately they did not have the Forester in the color combo I wanted, and the promotion window was ending.
Dreena Lindsay
4/23/20




Sales and Finance were excellent - 5 stars. <br><br>Have issue with driver side window operation switch being damaged. Certified check sheet showed checked and clearly it was missed. Also center information display has faulty display.
More...
Nick Latkovic
3/8/20 Reply





No hassle. I was satisfied with service and helpfulness of the staff especially Michael.
Stan Tahara
2/20/20 Reply





My Wife and I have had BAD experiences in the past when buying cars. From the first phone call to Sierra Subaru things were different. Ellen and Ethan went over and above to serve us. Very happy with our new Subaru Ascent Touring. Would recommend CarPro
More...
Mike Michael Hanskat
2/8/20





They were very nice and provided us great service. Max was excellent to deal with over emails. From finding the right trim and options to providing a great price. Willie was understanding of our position and tried to help us any which way he can on
More...
Harry SooHoo
1/26/20 Reply





Great experience, directly to the point and no hassle purchase. Just waited a little bit for finance team to be ready to take care of the purchase.
Ed Mosesian
1/3/20 Reply





Easy and low key experience. Got the car I wanted at the price that worked. No problems
John Otten
12/26/19 Reply





Both Jeff and Ellen were very helpful and patient with me. They were able to answer all of my many questions and did not get frustrated when I had difficulty making decisions. I did not feel any pressure to purchase or to chose the higher priced option.
More...
Vicki Barrett
12/14/19 Reply





We enjoyed a pleasant, no pressure, experience evaluating the Ascent, Outback and Forester for our needs & wants in a new driver for my wife. She felt the Ascent & Outback were too big and liked the Forester. Jordan is personable and answered all
More...
Rick Keaton
10/16/19 Reply





Awesome. No pressure, very professional, service is exceptional.
G Tepley
10/13/19 Reply





After several disappointing experiences at other Subaru dealers we had nothing but a positive experience at Sierra Subaru. Micaela was really helpful providing us with information before our visit and connected us with James when we arrived. James took
More...
Doug Meyer
10/9/19 Reply



Offer was made with caviat that they doubted they could transfer a vehicle to their dealership. Ended up purchasing from Elk Grove Subarua via CarPro
John Blum
7/15/19 Reply





Edgar Olivia was a great guy to work with for the purchase of our Subaru Ascent. We'd originally been looking for a minivan to accommodate our three-year-old son and two-month old daughter and their car seats as well as all of our stuff. We test drove
More...
Cesar Gallardo
7/10/19 Reply





James A. and Sales Manager Ray were very helpful, they represent the dealership and Suburu very well. We came back multiple times and there was never pressure to purchase, in fact, they were less in a hurry to close the deal then we were! We'll be back.
Kurt Tolliver
7/9/19 Reply




I did not get out to Sierra Subaru because the distance to Monrovia from home was too far for the time we had. They were however, extremely helpful on the phone and let me know if our situation changed and we were able to make it out there, they were
More...
Sandy Crumlish
7/2/19 Reply





Sierra Subaru did an outstanding job. I just leased a new 2019 Subaru Forester from Sierra Subaru in Monrovia on Friday. I've been a loyal listener to the CarPro radio show of Jerry Reynolds for some time now, so I decided to test the waters and see if
More...
Keith Passow
6/18/19 Reply




Smooth Sailing 2 hours, in & out. Finance added an extended warranty (at no cost to me) which does No good on a leased Forester @10,000 miles a year. <br>They increased the Capitalized Cost Reduction on the lease by the cost of the extended
More...
Michael Pepper
5/22/19 Reply





First class, all the way. Totally met my CarProUSA expectations, and then some. Stacy reached out the day before and asked us which color Outback were our priority and when we arrived the tungsten was all ready for my wife to test drive, then I did the
More...
John Biondolillo
5/11/19





Edgar provided excellent service, the car we were interested in was ready for a test drive as soon as we arrived. There was no pressure to make a decision quickly, however we fell in love with the Outback. Paperwork was processed in a expedient manner;
More...
Alan Camerano
5/5/19





I spoke to Ellen Leung about a week before my visit to the dealership, I gave her my credit score and financial info ($3,300 cash down) and advised I was 76 years old but I wanted to buy NOT lease a safe, reliable vehicle with payments around $325-350
More...
Carol Barber
4/9/19





Stacy went the extra mile, driving the new car to my home since I was alone and had driven in my old car
Linda Ogata
3/25/19





He did his best, but in the end he did not have what I was looking for, although he did offer to try to locate it. In the end I decided it was too far away and since I did not have something to trade, getting there from Fountain Valley would prove to be
More...
Tom Donlon
2/24/19 Reply





We have listened to the Car Pro Radio Show for over a year. Following his advice we purchased a Subaru Outback. We couldn't be happier it has been the best decision we have ever made on a car purchase. The style, the interior, the exceptional ride and
More...
Carole Walker
10/21/18





Super professional and efficient. All really nice people too!
Vince Vogler
8/3/18
Car Buying Resources
Expert advice from over two decades in the car industry.