Back to Search Results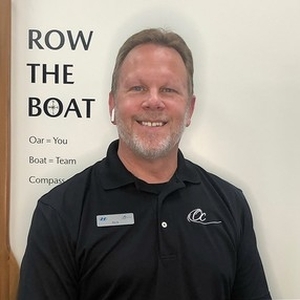 Rick Majors
CarProUSA Manager





39 Reviews
Select your CarPro to unlock your VIP access & experience
Claiming Your VIP Priority Pass is easy and free.
Submit the form to instantly receive your Priority Pass over email.

Rick Majors and their team will receive your info and vehicle preferences to connect directly with you.

Bring your Priority Pass with you into the dealership and enjoy a VIP car buying experience.
Reviews (39)





We had a wonderful and refreshing experience with this dealership; Sean Brown, in particular. He was very professional, knowledgeable and absolutely no high pressure. This was the only dealership, including a Car Pro Dealer, that would sell the vehicle
More...
Marvin Goecks
9/24/21





Shawn is absolutely the best car salesman, at the best car dealer I have ever shopped. Even if he doesn't end up having a car available that I want to buy I'd absolutely recommend him and the delaership without reservation.
Mikko Sperber
8/18/21





Shawn and his sidekick worked patiently with us to find just the right vehicle that fit our needs. and budget. We drove home with a new 2021 Palisade for my wife for about $9000 less than a dealer closer to home. And she absolutely loves it. My wife sain
More...
Jim Klein
7/28/21





I felt like a got a good deal on the Kona Electric and they eventually matched the CarMax offer I got for my trade in which was $1800 more than they offered for it. A great, no pressure experience.
Edward
6/5/21





I loved the customer service here. They were really nice.
Blake Kaganovich
6/1/21





Shawn was excellent. I HATE buying cars but he made the process very relaxed, simple and professional. I knew that I would pay MSRP due to chip shortages and high demand but, nonetheless, it was a nice experience. The finance department, as well, was
More...
Mike Ziegler
5/23/21





These guys were FANTASTIC! Even though they knew we were just beginning our search they were terrific to work with. Rick took the time to go over the car and its features and let us take a lengthy test drive. I would definitely recommend them if you are
More...
Craig Cox
5/14/21





Shawn, the CarPro contact, was unable to meet with me, yet I worked with another salesperson who was fantastic. Excellent service. Very happy customer.
Lillian Champ
4/23/21





Very smooth transaction and Shawn was great to work with. Will be coming back for my next car here.
Michael Boone
4/11/21





Very smooth experience at Tustin Hyundai, TJ was extremely friendly, open and honest. Zero pressure, he took me out for test drives in 2 different models. Alas, I did not like the Hyundais I drove and told him I was also interested in a Mazda 6. He set
More...
Kevin Snee
4/4/21





Best car buying/leasing experience ever. Shawn was very pleasant, efficient, knowledgeable, and had all the pre arranged online forms up to date when I showed up. When I asked about more information on smart cruise and lane following, he offered to take
More...
Roger Phelps
3/26/21





Shawn was very busy, but he did a good job in getting us through the process expeditiously.
Marina Grignetti
3/19/21





The model/package we were looking to buy was unavailable at the dealership. But my wife also wanted to test drive the vehicle. Shawn let us test drive some of the other packages and went over his inventory and gave us a quick clinic on how to go about
More...
Sam Mian
3/14/21





Fast, easy, and very accommodating. Shawn was very patient and understanding.
Christopher Sorensen
3/7/21





I got excellent service. I would have bought the car, but it turned out to be too small for my needs. The sales person was superlative.
Debbie Bloom
2/23/21





Great experience! Shawn was extremely helpful. Everything went as smoothly as possible.
James Matthews
2/2/21





This was by far my best car purchasing experience ever!!! I had visited a different Hyundai dealer prior to purchasing and almost went with another manufacturer. I am very happy that I tried the CarProUSA VIP Priority Pass.
Derrick Lam
1/29/21





There was no stress on my end if the deal wouldn't have worked out. Shawn worked his magic to get me a great deal on my trade-in and even the color of the car I wanted. I would highly recommend this dealership to anyone who is in the market!
Selina Garcia
1/21/21





My experience with Tustin Hyundai was "Amazing"...Shawn Brown responded to my internet inquiry within 5 minutes..I then made a quick appointment to test drive a new "Gorgeous" Sonata Sel Plus..No games or upselling...The price quoted before my
More...
Ruben Broker
1/3/21





I contacted Shawn with a bunch of "just beginning to look for a new car" questions. My current lease is not up until May, 2021 but I have started to look at options. I emailed Tustin Hyundai from the Car Pro Web site and Shawn emailed me back with all
More...
Bob Weaver
12/28/20





Went to Tustin Hyundai not expecting to lease a car. Staff was very friendly, even provided lunch. Shawn was extremely informative, helpful but never pushy. He went the extra mile, literally, to get me 3 different cars because I wasn't sure which color I
More...
Chris Holer
10/2/20





Shawn Brown was very factual and great at communication.
Andrew
9/28/20





Shawn was very helpful and gave me a lot of insight and even did car search at other dealers, I appreciated his integrity and may still settle a purchase them.
Roosevelt Tolbert
8/14/20





It truly was a fantastic experience, no back in forth negotiating with the price of the vehicle. All my needs for met and the entire staff were professional and very knowledgeable.
DAVID CLARK
8/1/20 Reply





Dear Carpros,<br>Thank you for referring me to Tustin Hyundai. Shawn Brown reached out to me right away once I got my VIP Priority Pass and my wife and I went in to test drive the new 2020 Palisade. After the test drive, Shawn sat down with us and
More...
Mark Paulson
6/19/20 Reply




It was interesting doing a vehicle deal during the Covid-19 pandemic. That said, I'm not sure that we received a 5-Star VIP experience. It was over an hour drive to the dealership, and we made arrangements to meet with Rick on a Sunday when the
More...
David Harkins
5/7/20





Very courteous but didn't think I was being offered the very best deal on 2020 Hyundai Tucson The offered deal was pretty good but not great, in my opinion
Dan Gerken
4/25/20





YET! We haven't bought the car YET. However, if/when we do buy, we will NOT be going elsewhere. Outstandingly positive experience.
Robert Nowell
4/22/20





The dealer was friendly and answered all my questions thoroughly. His knowledge of the different styles was very helpful. We are still considering several brands so no decision has been made.
Cecelia Consiglio
2/1/20 Reply




Blake was very knowledgeable about the vehicle we were interested in.
Mary Devries
1/20/20 Reply





very nice
Christopher Ferraris
10/15/19 Reply





Was an easy way of buying a car. No pressure, they couldn't have been nicer.<br>.
Cindy Hawkins
9/22/19 Reply




Shawn Brown was great, honest, and candid. He was very knowledgeable about cars, contracts, and all things cars. He seems to have been undermined by the next up management, and almost lost the sale when they tried to pull "a fast one" on me. I did not
More...
Linda Todd
9/2/19 Reply





Shawn was able to give me a great price and get me on the road quickly. He was also able to find the color and configuration I wanted on short notice. I drove past a lot of inferior dealerships to go out of my way to visit Tustin, but it was worth it to
More...
Andrew Vavra
8/4/19 Reply





Bill is a very good human.
Monica Mason
7/28/19 Reply





Jonathan and Frank are true professionals who were very courteous and patient with me and my wife. <br><br>We did not make a purchase at this dealership strictly because another place narrowly made a better financial offer. Regardless, I
More...
Morris Lee
3/28/19





I received excellent service from Kevin Rullan.
Patty Olea
2/26/19 Reply





Very happy with total experience. I was given a fair price on my trade, great discount on my new Santa Fe, highly recommend Tustin Hyundai.
Thomas Perea
2/7/19 Reply





I started looking for a Hyundai Kona at the last dealership I had purchased at. They were pleasant, but I just wasn't getting the deal I wanted. I tried a second dealer, but was lied to about what I was going to get. As a last resort, I went to the Car
More...
Ken Keener
9/21/18
Car Buying Resources
Expert advice from over two decades in the car industry.