Back to Search Results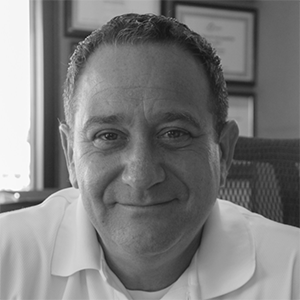 Jim Feinstein
CarProUSA Manager





22 Reviews
Select your CarPro to unlock your VIP access & experience
Claiming Your VIP Priority Pass is easy and free.
Submit the form to instantly receive your Priority Pass over email.

Jim Feinstein and their team will receive your info and vehicle preferences to connect directly with you.

Bring your Priority Pass with you into the dealership and enjoy a VIP car buying experience.
Reviews (22)





Jim Feinstein was outstanding. There was no pressure. I was interested in a Mazda3 premium plus turbo with a white leather interior. They had the car with a white exterior and a white interior, which coincidentally is the color combination that I thought
More...
Alexander Ellis
6/13/21





Great experience! Jeff and Scott were wonderful -- gave me their full attention and were tremendously helpful in showing me options every step of the way. All documents were accurately completed. Very pleased with my trade-in and purchase!
Lynn Nacsa
2/20/21





My daughter had a leased CX-5 that still had 3 remaining payments. She no longer needed the car as she was promoted at work and got a company. I felt confident she had equity in the car so we called Jim Feinstein at your certified dealer here in Orange
More...
Irwin Feuerstein
2/20/21




They had no stock of the vehicle I was interested in, but would call me when stock arrived.
phillip luchesi
2/15/21





Jim was very responsive to my email inquiries and offered a price well below what other dealers I emailed had given me. We were able to complete the credit application ahead of time, which saved time when we visited the dealer. Jim sent me several
More...
Timothy Felde
2/13/21





Jim Feinstein was very helpful, he did not try to pressure me and answered all my questions, He made my car buying experience go very smooth. Also , John Peterson the owner makes sure his guest ( customers) feel welcome.
Hugo Flores
1/4/21





What an exceptionally positive car buying experience!! Larry Henderson was professional, knowledgeable, patient and responsive. Thank you sooo much, Larry and Jim!! And, Jerry Reynolds, you are absolutely the best!!
Claudia Hamano
12/22/20





Jim called me after I signed for my VIP pass. I described what I wanted, which was not in stock. He located one, Patterson bought it, as the dealer that had the vehicle id not want to trade due to its scarcity/desirability, trusting that I would purchase
More...
Jorge Alvarez
11/18/20




I think Tustin Mazda should do like other dealers and let the driver take the car for a drive without the sales person - COVID-19.<br>CX-3 is still under consideration though it is under-powered compared to the Honda Civic for freeway driving.
Howard Miller
10/7/20





Great experience in my purchase. Treated well and fairly
Loren
10/5/20





Jim was awesome.He answered all of my questions. I didn't feel any pressure I was impressed with Tustin Mazda dealership. Everyone was friendly. Great customer Service.
Terri Davis
6/6/20 Reply





Visited three Mazda dealers. Tustin Mazda was head and shoulders above the other two. They located my CX-5 in the color I wanted and had it the next day. Talked with both John Patterson and Jim Feinstein, both are real pros. No games or phony dealer
More...
Tom Maioli
6/5/20





Jim Feinstein met me at the door had the vehicle set up under a shade awning and explained a few features before test driving the CX5. The VIP experience was everything the CarProUSA said it would be.
Eric Johnson
5/10/20 Reply





It was a very pleasant experience! I visited Tustin Mazda, with your VIP Priority Pass, three times before the purchase. I test-drove two models: CX-5 and CX-30. Both were great and I could not decide, until the last visit. (I chose the CX-5.) On each
More...
Cecelia Consiglio
3/6/20 Reply





After getting some offers on my wife's 2012 Honda Civic we went to Tustin Mazda to see if they would match the offer. Victor was very helpful from the very beginning. My first car buying experience wasn't the best so this time I had a Car Pro Priority
More...
Alexander Pizano
2/25/20 Reply





Originally I was to meet with Jim Feinstein. Jim was my first contact a couple of weeks ago but I couldn't meet due to a health issue. <br>Since Jim was with other customers, Larry Henderson offered to assist me. Larry is very knowledgeable about
More...
Cecelia Consiglio
1/18/20 Reply





I fell ill after I texted Jim. He is a true gentleman. He was so kind and understanding because I could not set up the appointment.<br>I look forward to contacting him soon, now that I have recuperated. Thanks
Cecelia Consiglio
1/16/20 Reply





The smoothest car buying experience so far.
Christianna Howard
7/2/19 Reply





Jim Feinstein was excellent. Informative, very attentive and created a relaxed atmosphere while I was contemplating my purchase. He was aware I was looking at other vehicles and never pressured me but pointed out the attributes of the CX5 over the
More...
Michael Boone
4/18/19





Handled very nicely!
Keith Lentz
3/5/19





This was the fourth vehicle we have purchased from Tustin Mazda. We have found that this dealership goes the extra length to make sure the customer is happy with the purchase. I was happy to know they were a certified dealer and I was curious how the
More...
Mike Taylor
2/26/19 Reply





Nicely done!
Keith Lentz
2/26/19 Reply
Car Buying Resources
Expert advice from over two decades in the car industry.