Back to Search Results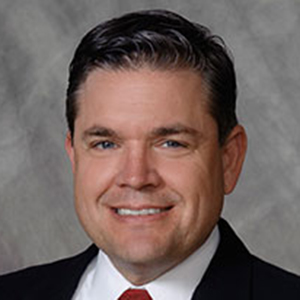 Christian Simon
General Manager





27 Reviews
Select your CarPro to unlock your VIP access & experience
Claiming Your VIP Priority Pass is easy and free.
Submit the form to instantly receive your Priority Pass over email.

Christian Simon and their team will receive your info and vehicle preferences to connect directly with you.

Bring your Priority Pass with you into the dealership and enjoy a VIP car buying experience.
Reviews (27)





Kent was very knowledgeable about Lexus and helped with explaining the car and he followed up with an email.<br>
Gerald Schubert
6/16/21





Found my conversation with Brian to be very informative. I am currently considering the 2022 NX Hybrids. Waiting for more information to be released on June 11th.
Julie Loughney
6/5/21





I'm 64 years old and have purchased many new cars in my lifetime and this was by far the most pleasant experience buying a new car.
Todd Bays
3/28/21





Best car buying experience ever! David from sales was very professional and made the purchase smooth and efficient. Kevin from finance took excellent care of all the paperwork. Christian the Sales Manager checked with me personally to make sure
More...
Paul Eagle
2/23/21





Just looking on internet have not done more than look
Arnie Schwartz
2/21/21





Dealt with Internet person Ernie Wassersleben. Was accommodating and good experience. Explained things well and answered my questions. He said he gave me the best discount/price possible, but I think there was still a little more room for discount in the
More...
Bill Yeager
2/14/21





Ernie was very helpful and professional. We love our new RX350.
Linda DuPree
1/18/21





I spoke to Ernie on the phone but haven't gone to the dealership. He was very friendly and responded to me very quickly.<br><br>I am still researching SUV's. When I narrow it down I will do some test drives.<br><br>
Linda Nalbandian
1/2/21





Ernie was a great non pushy salesman. We had the feeling he was forthright and told us what we needed to know. I know the dealer made plenty of money on the deal, but i think I got a fair price. Ernie followed up after the sale and came across as very
More...
Dan Maust
12/10/20



I inquired via calling / texting Christian at dealership on 10/25. Was interested in used vehicle on their site for my wife. I received a response on 10/26 that one of the salespeople will be in touch. Not hearing anything - I reached out on 10/29 to
More...
Andrew Burk
11/7/20





Doesn't get any better than this! Mr. Owens, a perfect gentleman, spent a lot of his valuable time with me and I couldn't be anymore appreciative. I felt guilty because I could not make a purchase at this time and I told him so. But I assured him when
More...
Kelli Wiseman
11/4/20





As you very well know this dealership is second to none! Christian actually remembered me and, as usual, came out to greet me. Mr. Owens was the consummate gentleman! I'll try again when they have their December to Remember Campaign. As long as I own a
More...
Kelli Wiseman
10/27/20





Hello Jerry & Kevin,<br>Big Shout Out to Ernie Wassersleben. I sent a e-mail to the dealership via the CarProUSA website. Within 5 minutes, I received a phone call from Ernie. I told Ernie I was looking for a 2020 Lexus RX350 with a certain
More...
lawrence meyer
10/3/20





Ernie and Kal were wonderful!!! We knew what we wanted and we paid cash. They were great!
Patti Martinez
9/9/20





I've been a customer with Lexus of Sacramento for many years. I've been fortunate in having fine gentlemen there to always assist me with whatever my needs are. My recent visit last Friday was no exception. Both General Manager, Christian Simon, and the
More...
David L
9/1/20





Kent is a great guy, very knowledgeable in all aspects of the auto buying experience.
Gaylan Lee
8/28/20





Kent is a great guy, very knowledgeable in all aspects of the auto buying experience.
Gaylan Lee
8/27/20





At Lexus of Sacramento, Ernie was the class salesman. On day #1, I called to see if an advertised car was still available. He said it was. But when we got there, he said that another couple arrived soon after my phone call and they were ready to purchase
More...
Bob Dale
7/16/20 Reply





We had set an appointment with Christian for Monday at 11:00 but he had something come up at home and wasn't there when we arrived. My wife was a little miffed but I said, "Let's just look at some cars since we're here." She agreed and Mustafa showed us
More...
David Sigman
5/30/20 Reply





Ernie was very professional.
Richard Robinson
5/29/20





Ernie was very professional
Richard Robinson
5/22/20





Good experience, very professional.
Mike Maddox
1/6/20 Reply





After buying dozens of vehicles over the past 50 years, my experience with Lexus of Sacramento was unquestionably the utmost best. All of the dealership staff that I met were extremely friendly, courteous, and super efficient. And, after the contract was
More...
Pete Golda
12/5/19 Reply





After listening to the Car Pro Show, I was interested in (first time) leasing a new Lexus RX 350. I was only interested in absolutely one color which was a metallic brown called Autumn Shimmer. I was advised that there were very few remaining 2019 Lexus
More...
Gary Van Meter
6/13/19 Reply





Christian Simon was calm, low key, friendly and honest and knowledgeable. I forgot my Priority Pass, but it did not matter. He had John Stein help, also. The finance manager, Ray Ramirez was also a good, easy-to-deal with person. Easiest car
More...
Ralph Kermoian
4/3/19





After contacting Christian about a pre-owned 2018 RX 350,he made us a great offer on a new 19 with the options we wanted. He was a pleasure to talk to and found out he is a classic car enthusiast. We talked about his 67 convertible Mustang and our 70
More...
joseph reichlin
3/2/19 Reply





Could not believe how easy the purchase was. Discount was better than KBB suggested, also got discount on perma-plate and extended warranty. After talking to the sales associate, was greeted by sales manager and did paperwork with contracts manager.
More...
John Pucci
10/10/18
Car Buying Resources
Expert advice from over two decades in the car industry.