Back to Search Results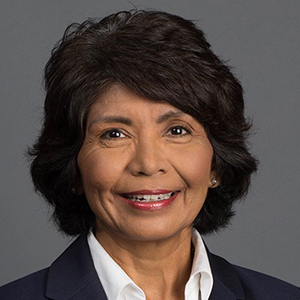 Esther Luna
General Manager





15 Reviews
Meet Esther Luna's Team
Select your CarPro to unlock your VIP access & experience
Claiming Your VIP Priority Pass is easy and free.
Submit the form to instantly receive your Priority Pass over email.

Esther Luna and their team will receive your info and vehicle preferences to connect directly with you.

Bring your Priority Pass with you into the dealership and enjoy a VIP car buying experience.
Reviews (15)





Great experience, I loved working them!! I was initially hesitant to contact the dealership as they are a 6 hour drive from my city but I really wanted to work with someone CarPro recommended and I'm so glad I did. Ron made the process easy, he listened
More...
Sarah Nall
5/31/21



I have my CarPro priority pass on hand, however I'm waiting to be contacted by my salesman from Ken Batchelor to let me know when the 2021 Escalade that I ordered arrives.....it's been about 9 weeks! So unfortunately, I can't rate my experience yet; I
More...
Jerry Sanders
3/17/21





Easy in easy out. Nice experience. No pressure. Ended up with a great deal on a perfect pre-owned Escalade. Happy wife happy life.
Alan Tidwell
2/12/21





Trevor helped me get an XT4 leased for my Mother in Law. We were at the dealership for a grand total of 90 minutes. Test drive was handled at home and paperwork done on line. GM came to see us at closing and we were introduced to the entire team.
More...
Bill Haynie
12/26/20





Zach brought the car to our home in New Braunfels. Went back to office prepared paperwork, then Mark and Jackson--who is in training delivered the car. Mark went over paperwork with us, and Jackson hooked up On Star, phones and garage door opener. We
More...
Jan Jacobs
12/17/20




I was looking forward to meeting Ms Luna, but Mr Bergin handled the sales process. The process was smooth, and Trevor explained everything to my satisfaction. Sunny Ardizzoni, Product Specialist did a wonderful job <br>explaining how everything
More...
Thomas May
12/11/20





First class
Dan Wilson
12/4/20





Best experience we have had
Dale Rodman
10/31/20





Very friendly, helpful people. We met all the department managers and even Mr. Batchelor who happened to be there. Good experience.
Ron/Glenda Carnes
10/18/20





Best car buying experience I have ever had, We already knew what car we wanted including color and within a couple days the deal was done over the phone. They even offered to deliver the car to our driveway over 200 miles away, I opted to visit the
More...
Gary W Priesmeyer
9/22/20





Preliminary rating but I have no expectation of it changing. I actually have not seen the XT5 I bought almost two weeks ago. It had to be transferred from a sister dealership in Dallas and then taken to Mobility Works here in San Antonio for hand control
More...
David Sievert
9/9/20





Professional, friendly and courteous!!
Theresa Little
6/11/20 Reply





Professional, friendly and courteous !! Great people to do business with.
Theresa Little
6/7/20 Reply





Ken Batchelor Cadillac is one class act. Our sales associate Mr. Williams was extremely professional. He explained everything in detail and was very attentive to our needs. If he is indicative of the rest of the sales staff there, then they have one top
More...
Daniel Buntjer
1/10/20 Reply





I first went to the dealer due to an accident in my XT5 Cadillac. They offered to take care of me and my car and they did exactly as promised ... each and everyone. I decided to trade when they offered to buy it before it was fixed. It had a lot of
More...
Carol Salsman
8/25/19 Reply
Car Buying Resources
Expert advice from over two decades in the car industry.