Back to Search Results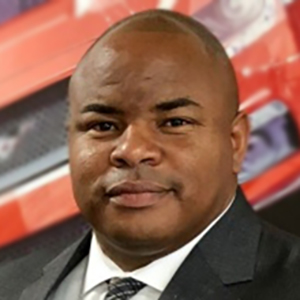 Henry Finley
General Manager





34 Reviews
Select your CarPro to unlock your VIP access & experience
Claiming Your VIP Priority Pass is easy and free.
Submit the form to instantly receive your Priority Pass over email.

Henry Finley and their team will receive your info and vehicle preferences to connect directly with you.

Bring your Priority Pass with you into the dealership and enjoy a VIP car buying experience.
Reviews (34)





Wife and I purchased a new Bronco Sport Big Bend. JD was the primary person we dealt with after we told him we were Car Pro listeners and were using the service. Everything was perfect from start to finish. Showed all the little ins and outs the vehicle
More...
Bryan Barber
9/17/21





The salesman was very helpful and informative.
Charlie Crews
5/18/21





Since I bought my 1st car in 1961, I have never had a salesman call after the sale to check how I was getting along with my new pickup. JD called two days in a row!
Roger Hopkins
4/28/21





JD is an impressive individual and gave us the VIP treatment while we purchased our F150. We got a great deal and were very impressed all around. 5 Stars!
Justin Rue
4/28/21





We ended up having to special order our new New Truck in order to get all of my husbands requirements. JD managed the entire process and gave us updates every 2 weeks. We finally got our "beautiful" new baby on Feb 6th. JD spent quality time going over
More...
Tammy Moyer
4/17/21





JD was so helpful and took care of every aspect of our truck buying experience. He went way beyond what we would have ever expected. I don't feel we would have even come close to this experience without the help of the CarProUSA family. This is the third
More...
Vance Zimmerman
4/6/21





I received VIP service from Ford West sales representative JD. I didn't want to wait for an appointment and he set me up with a coworker and then followed through to make sure everything was covered and I left with no questions. I highly recommend and
More...
Sandra Villarreal
4/3/21





After submitting the Car Pro USA inquiry our salesman Majd "JD" Tabrizy at For McCombs West emailed us a great quote and followed up with a call to see how he could help. We felt no pressure at all. Against our better judgment, we decided to go to a
More...
Kim Gonzalez
3/20/21




I needed to pick up the F250 before darkness since I can't drive in darkness. The dealership was very accommodating.
paul kelley
3/14/21





Met Henry and our salesman was JD. I believe that our F150 purchase was a fair deal. We were in and out in about 2.5 hours. The whole process was enjoyable. The truck is a smooth and quiet ride. In regards to how we know about CarProUSA, we're long time
More...
Andy Welch
3/3/21





I contacted the dealer with questions about purchasing an extended warranty for my 2019 Ford Edge. They were very courteous and helpful!
Kevin Arnott
3/1/21




The reason is that we went to another McCombs Ford dealership because that was where the vehicle was located.
Marie Anderson
12/21/20





Excellent service from start to finish.
David Jackman
5/24/20





Had a great experience a McCombs Ford West. JD was professional and answered all my questions along the way.
Charlie Cowles
5/1/20 Reply





I spoke with Henry initially over the phone before going to the dealership. Due to my urgency, he assigned Jason Manko to meet with me. I was in a rush to get somewhere else, so my visit was very short. Jason made sure everything was taken care of. We
More...
Saul Castillo
5/1/20 Reply





Had a fantastic meeting at the dealership. Was shown a vehicle that was extremely close to the specs I had supplied earlier. Was impressed with the no-nonsense approach of the sales team and was given a complete walk-around of a vehicle prior to the test
More...
Hersel Brantley
4/29/20 Reply





The experience was great and quick. JD found us a truck with more options than we asked for.
David Calliham
4/24/20





Excellent service and the vehicles we requested were waiting for us to test drive when we arrived. Friendly and fast service. Felt no pressure to buy and the buying experience was a breeze.
Brian Ellis
4/6/20





Because of COVID we did everything over the phone. Henry called us immediately and personally went on the lot and sent us pictures from the vehicle that most fit my wife's equipment desires. Henry offered us a very fair deal and a good price on our
More...
Jonathan Wineberg
4/3/20 Reply





Have not visited MFW yet due to a family emergency but JD promptly called me after I signed up on website. We stay in touch and I hope to visit soon for test drive. We previously purchased a vehicle there and fully expect our next vehicle will come from
More...
Charley Gregg
3/20/20 Reply





Excellent efforts to reach me by phone and email. My plans changed and did not visit dealership
richard osburn
1/5/20 Reply





Brandon was excellent to work with.
Gary Barth
12/25/19 Reply





It took a little work but I feel I got a fair deal on the purchased vehicle and my trade-in. Everyone was helpful and JD did a good job of answering all of our questions.
Russell Real
12/4/19 Reply





JD was fantastic. He promptly responded to my inquiry within an hour, made an appointment for me to see the vehicle, and allowed me to take it with me for the afternoon while I made my decision. The staff went out of their way to make my car buying
More...
Keith Andre
11/5/19 Reply





Friendly and knowledgeable
Thomas Johnson
10/23/19 Reply





Excellent, fast, courteous service. Bought the F-150 and drove it home that day. Waiting to hear when they can schedule me in for a spray on bed liner. Hope this part of the experience receives an excellent rating, also.
Cynthia Riggs
9/5/19 Reply





My wife and I arrived at the dealership on Monday morning. Mr. Tabrizy was waiting outside the door for us. Three hours later we drove away a new Ranger. They gave us $18,000.00 for our 2015 Toyota Tacoma with 77,000 miles on it. Everybody with whom we
More...
Donald Porter
8/20/19 Reply





Very easy transaction. Treated with respect.
Joshua Sotello
8/8/19 Reply


There was a lack of transparency on the deal and I felt the the deal and financing was based on a car full of options. The car I received did not have those options. I sent an email to Henry Finley detailing my concerns and he said he would look into it.
More...
William Guerrant
6/19/19 Reply


Would not give me my keys when could not make a deal
jerry Barton
4/8/19





Majd was so friendly and extremely knowledgeable about the F-150. My wife and I recently retired and plan on a lot of traveling in our airstream. Majd made sure we got the truck that best suited our needs. We feel we got the best truck at the best price
More...
Mark Davis
3/24/19




Had to haggle with salesman a lot. He was very professional and polite, though. He started the price out high, but did come down after several trips to the manager. That is what I did not expect. Thought with the VIP certificate I would be able to bypass
More...
Randy Tatsch
3/15/19





JD made the process of buying a new vehicle easy and well worth my time. I had only planned to test drive the truck with plans to buy in a few months. I left that night in a new truck that far exceeded my expectations. Good price, fair trade and
More...
Dave Field
2/7/19





Overall we had a great experience. The only complaint was that it took longer than expected to prep our vehicle for delivery. From the time we closed the deal and went to financing to the time we were given the keys was about an hour and a half. Other
More...
John Rentz, Jr
9/14/18
Car Buying Resources
Expert advice from over two decades in the car industry.