Back to Search Results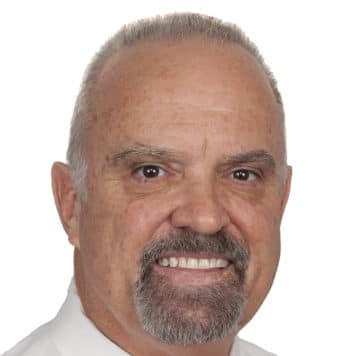 Don Mordecai
General Manager





12 Reviews
Select your CarPro to unlock your VIP access & experience
Claiming Your VIP Priority Pass is easy and free.
Submit the form to instantly receive your Priority Pass over email.

Don Mordecai and their team will receive your info and vehicle preferences to connect directly with you.

Bring your Priority Pass with you into the dealership and enjoy a VIP car buying experience.
Reviews (12)





Because we listen to you folks, we saved $3,000 on our 2022 Nissan Frontier at Nissan of New Braunfels. They waived the dealer markup and threw in $700 side steps because we were Car Pro listeners. We got great service from Anthony Hernandez. The
More...
Tom Gordon
9/29/21





Our sales representative Anthony took excellent care of our family. Sales manager Julian Sanchez made sure our needs were met in a timely manner. They were so kind to provide us with an excellent loaner while things were finalized. THANK YOU!
Jay Bruhn
8/13/21





Joey Esparza, our salesman, was amazing. There was never any pressure at all. They simply presented a great deal to us and in record time and we were on our way. Don Modecai, the GM, spent several minutes visiting with us. I've never met a GM while
More...
Todd McBride
5/29/21





Don was very generous with his time. When I came in at the appointed hour Don sat down with me and talked like he had all the time in the world for just me. I ended up working with his hand-picked salesman, Coulton, who was very informative. I ended up
More...
George Smith
3/27/21





The GM, Don Mordecai, took me on a tour of the facilities and he was just an all around cool guy. The sort of guy you wouldn't mind having a few beers with. Erika was excellent and very attentive and friendly. This was the best car buying experience I've
More...
Andrea Retel
11/22/20





The staff was professional and courteous.
Hector Bruno
10/26/20




1 star deducted because of Garrett the finance guy. He told me he could beat my bank RBFCU which my rate was 2.45 % He claims he beat it with a 2.44 % loan. Same difference.
Hector Bruno
10/14/20





Friendly and customer oriented.
Robert Johnson
9/27/20





We went to New Braunfels not really believing that we would actually be purchasing a new Murano that day. When we arrived, our Sales Consultant, CHRIS EDWARDS, had the Murano waiting for us in an air conditioned bay. Chris took his time to explain the
More...
Pat & Kathy Hern
9/1/20





Did not get what i wanted on my trade in so I decided to wait. But dealership was super clean and very courteous to my wife and myself.
Hector Bruno
8/30/20


Received one phone call shortly after submitting my info into the CarPro website, discussed some details of what we were looking for and was told I'd receive a call the following day with some options. Never heard back from them. Bought a vehicle from
More...
Robert Schroer
6/18/19 Reply





We didn't strike a deal but they did not hold us hostage and were honest about what they could or could not do. They were nice when we told them "no" also but did not keep trying to manipulate the situation.
Rebecca Merrill
4/7/19
Car Buying Resources
Expert advice from over two decades in the car industry.