Back to Search Results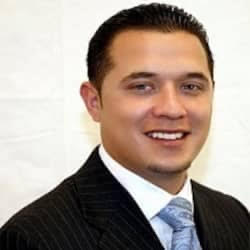 Adam Soto
CarProUSA Manager





12 Reviews
Meet Adam Soto's Team
Select your CarPro to unlock your VIP access & experience
Claiming Your VIP Priority Pass is easy and free.
Submit the form to instantly receive your Priority Pass over email.

Adam Soto and their team will receive your info and vehicle preferences to connect directly with you.

Bring your Priority Pass with you into the dealership and enjoy a VIP car buying experience.
Reviews (12)




Almost CarPro experience
King White
9/7/21





Brought my 2014 Venza in due to air bag recall. Was offered 2021 Venza loaner for interim. Helpful staff from beginning to end. Great marketing strategy. Am in love with Venza hybrid!
Suzanne Rodarte
5/11/21





Inventory was low for what we wanted
Jerry Ebensberger
4/4/21




The process from looking at vehicles, choosing my vehicle, test driving the vehicle, negotiating price and then signing paper work took too long. I choose my vehicle, test drove it, negotiated price in about an hour the rest was sitting around waiting
More...
Scott Sutherland
2/4/21





2nd car I have bought from Nate. It was a very smooth process. Vehicle selection, test drive, evaluate the trade-in, price agreement and we handled all the paper work in about two hours on Thursday. Setup a swap out of trade-in for the New 2021 Toyota
More...
John Larrison
11/20/20





Great experience at dealership! Good team work
Gary Stearman
10/10/20





Great service and quick processing. They had the Highlander I wanted and at a price I felt was reasonable. I was given the name of a manager on the certificate but never spoke to him.
Michael Proctor
10/8/20





Great experience. Decent price and Juan did a great job in representing the dealer
Everett Martin
10/7/20





Best customer service I ever experience . Team work by everyone there.
Gary Stearman
10/5/20



I don't care for the "this is the absolute best price", but when you decline they take your proposal to the back room and come back with a new absolute lowest price. Then...we agreed on a price, but they couldn't come up with the car. Everyone was nice
More...
David Jackman
9/27/20





Dealership helped me purchase the model I wanted at the best price.
James Palinkas
8/28/20





Samson was very professional and helpful, guiding us thru the lengthy process. It was a positive experience.
Rashel Horne
6/30/20 Reply
Car Buying Resources
Expert advice from over two decades in the car industry.