The first sponsor we ever had on the Car Pro Show in 2006 was the Sam Pack Family Of Ford Dealerships. Without them, the show would have never gotten off the ground. Sam Pack was a competitor of mine for many years, but when I sold my dealerships and wanted a place to send friends, family, and listeners, I knew I only wanted the Sam Pack dealerships. It is still true today.
Each year on the anniversary of September 11th, Mr. Pack asks me to write an article about this horrific event to send to his customers, employees, and to share online.
I am always happy to do so, and so this is the 20th anniversary version.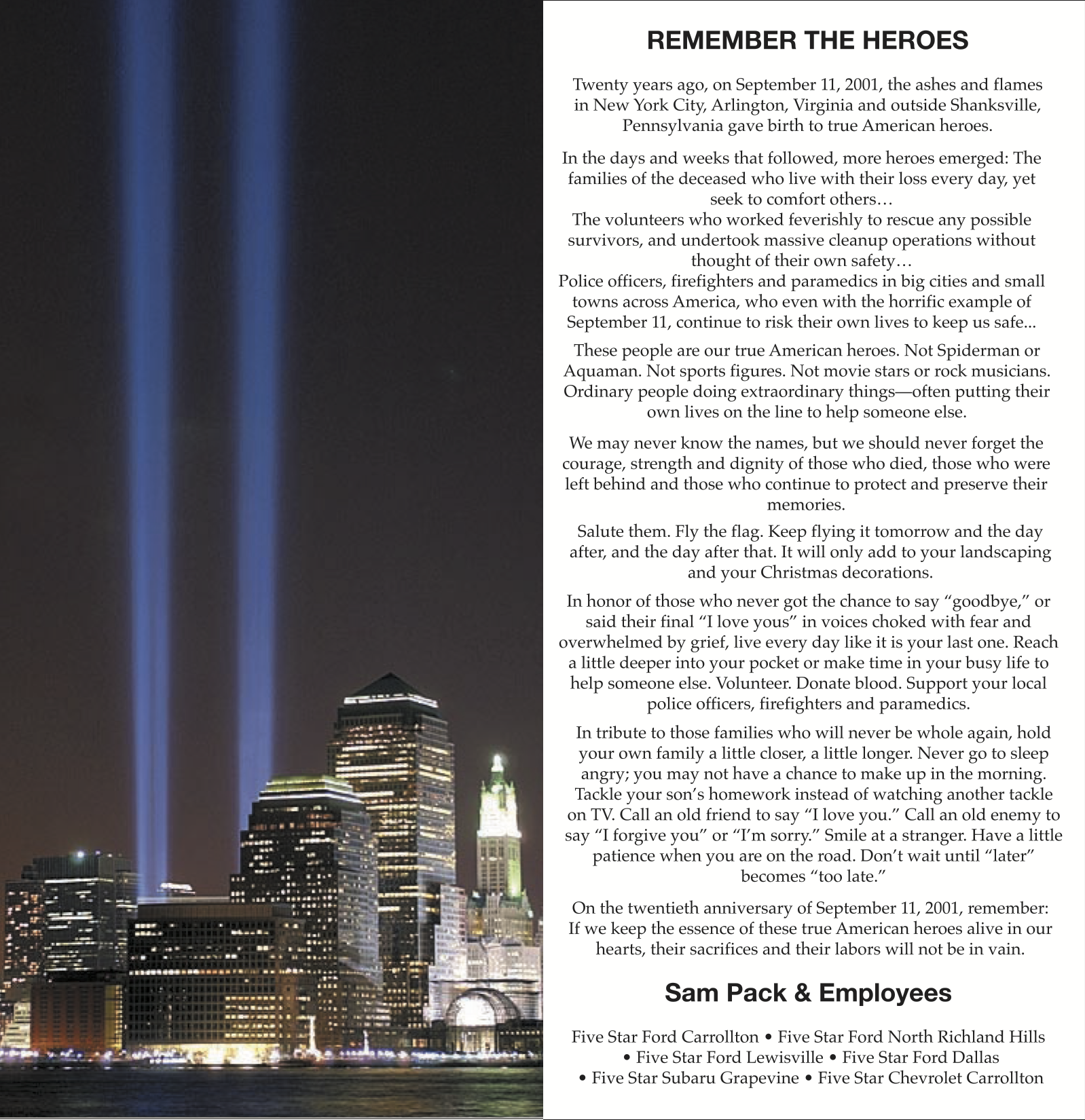 ---