If you are thinking of trading in your current vehicle, selling it, or just want to know the current value in case it is stolen or totaled, don't miss this event Saturday, November 13th, at Five Star Ford in Carrollton. You've heard me warn people that if something happens to your car, insurance companies are not paying the sky high current used car values. Here's your chance to irrefutably prove your value.
Here's how it works:
This Saturday, November 13th from 10 AM to 4 PM, take your vehicle or vehicles to Five Star Ford, the Carrollton location only. Look for the bidding tent and pull in. Once your car is under the tent, a Certified used car expert will take pictures of your car, note it's VIN and miles, and post it online to the ACV Auction website where over 100 car dealers from all over America will bid on your car. There could actually be hundreds of dealers online.
Meanwhile, you'll go inside the beautiful Five Star Carrollton showroom to watch the bids come in. Dealers have 20 minutes to outbid each other and you can see all the action! Once your auction is over, you have two days to decide if you want to sell it or trade it for a new or used vehicle at Five Star Carrollton.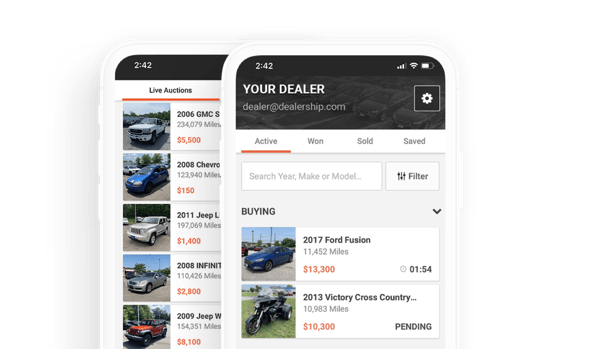 Photo Credit: ACV Auctions
I've never seen anything like this event. Best of all, it takes all the mystery out of your vehicle's true value. All vehicles are eligible for the auction regardless of make, year, model, miles, or condition.
This is a once-in-a-lifetime opportunity to see what the dealers see at auctions all over the country.
Five Star Ford General Manager Trey Russell will join us on News/Talk WBAP 820 this Saturday at 9:35 AM CT to talk about this one time event.
Event Details:
What: Let over 100 dealers across America bid for your car.
When: Saturday November 13, 2021
Time: 10 AM to 4 PM only.
Where: Five Star Ford of Carrollton,

I-35 E and Crosby Road, North of I-635, South of George Bush

Website: www.SPFORD.com